You don't have to talk with Rebecca Doro, DO, for very long to understand why family medicine is the focus of her practice. "I love being a parent," she said. "I've always loved working and playing with kids, and I like taking care of people of all ages." Dr. Doro, a Family Medicine provider at ThedaCare Physicians-Kimberly, and her husband, Joe, are the parents of toddlers, ages 3 and 1.
Meet Dr. Doro
Dr. Doro said she was drawn toward a medical career while growing up.
"I feel like I have a caring personality, and I like taking care of people, so finding a career in the medical community appealed to me," she said.
She considered other medical opportunities, and eventually focused on becoming a family medicine physician.
"I grew up with my whole family going to the same doctor near our home in Wautoma, so family medicine just seemed the right fit for me," she said. "I wanted to be like the doctors I had growing up and have the ability to care for anyone."
Rich History Rooted in the Military
Dr. Doro also had a life-long interest in serving in the military, inspired by her family, which she describes as "pretty patriotic."
"My grandfather was a U.S. Army Green Beret and served in Vietnam, and several other family members also served in the military," she said. "It was a passion for me to join the military."
After graduating from the University of Wisconsin-La Crosse, she combined her goals. Doro entered medical school and then commissioned into the United States Air Force.
"I spent my last three years of medical school as a member of the Air Force Reserves," she described. "Then, after I graduated, I was assigned to do my residency at Eglin Air Force Base in Florida. Later I served at Cannon Air Force Base in New Mexico. I was in the Air Force a total of 10 years – three years in the Reserves and seven on active duty."
She explained that her military career was a great experience.
"I met a lot of great people; it was a great community, and I was honored to serve those who do such difficult jobs on the front lines," she said. "Cannon is a special operations base, so we took care of people coming back from deployments as well as some veterans. I enjoyed that opportunity very much. I'm very glad I joined the military; I think I would have regretted not doing that."
While at Eglin, Dr. Doro met her husband, who is also from Wisconsin. A Direct Support Operator in the Air Force Special Operations Command, he was deployed overseas five times.
"We both enjoyed the military, but after our children were born, we wanted to get back to Wisconsin to raise them near family," Dr. Doro explained. "There are no air force bases in or near Wisconsin, so we decided to come back to civilian life."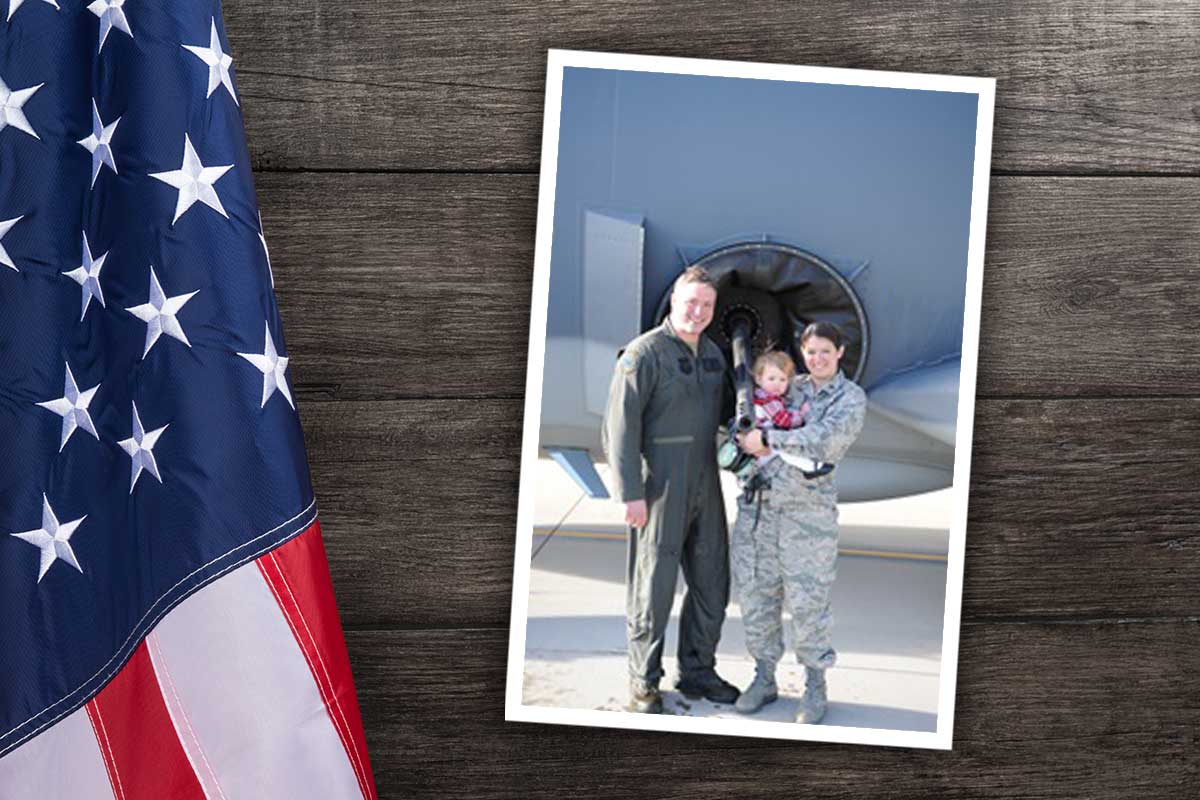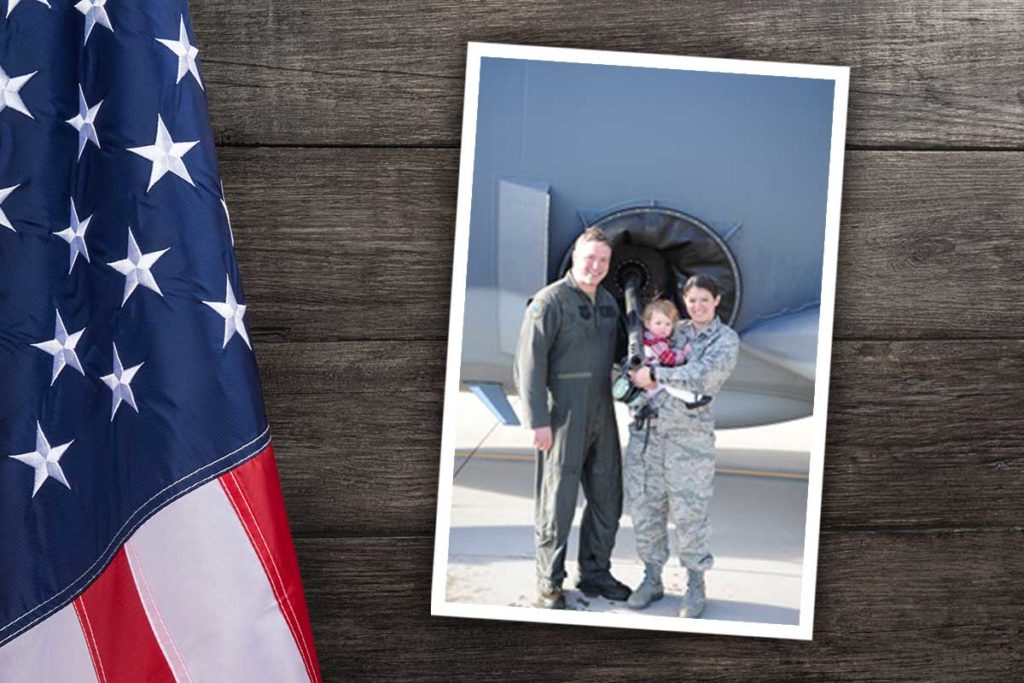 She said she's happy to be a part of the ThedaCare team because it's a local health organization.
"I like the fact that it's not a huge corporation and that the leadership is local," she said. "I was actually born at what is now the ThedaCare hospital in Wild Rose, so it's kind of like I've come home in my work, too."
Inspiring Patients to Have the the Best Life Possible
In her practice, her goal is for her patients to have the best life possible.
"I really want my patients to be healthy and happy, and I want to have good relationships with them. I want them to trust me and know I have their best interests in mind," she said. "I like to care for the whole family because it helps you to know what runs in the family; it's good to understand the family dynamics. I really love working with kids, and I think I'm a better doctor now that I have children of my own. Nothing can replace the first-hand experience of having kids at home. Now I can share some of my own mom tips, and I have a better understanding of parents' fears and concerns."
Dr. Doro stresses that people should have a primary care provider.
"It's key for people to have a primary care provider whom they see for regular checkups," she said. "It's important to have regular mammograms, colonoscopies, have cholesterol and blood sugars checked, etc. Regular checkups are how we catch problems early."
Supporting the Building for Kids with the ThedaCare sponsored Doll Hospital
Recently, Dr. Doro hosted the video introducing the new ThedaCare-sponsored Doll Hospital at the Building for Kids Children's Museum in Appleton.
"That was fun," she explained. "The Doll Hospital is a great way to introduce kids to things they'll encounter at a doctor's office, such as stethoscopes or an x-ray machine – things that might be a little scary for them. Letting kids play with the equipment that the doctor might use while examining them lets them get more comfortable with that equipment."
She thinks the Doll Hospital will help improve the relationship between kids and their doctors.
"If a kid is comfortable in the doctor's office, they're more likely to tell us what's wrong, they're more likely to let us look in their mouth or in their ears," she said. "We can give them the best care when we have the most information, and we get the most information when kids are willing to let us do those exams."
Go Valley Kids often highlights activities at the Building for Kids and other recreational sites in the area.
"It's a great website for parents to find activities to do with kids; I have a special attachment to the Building for Kids because I went there as a kid."
Like any parent working outside the home, Dr. Doro says balancing life while being a spouse, mom and doctor has its challenges.
"Occasionally, there are challenges," she said. "It's particularly hard for me to schedule last-minute things because it's likely I have a bunch of patients scheduled that day or I may be on call that evening."
When she's at home, she says she's a typical mom.
"I spend my time chasing two toddlers, playing Disney princess with my daughter and her Barbie dolls," she said. "Being a parent is the best part of my life."
Self-professed sports fanatics, Dr. Doro and her husband look forward to getting their kids involved in sports as they grow.
"We're both big sports fans, so we follow the Packers, Brewers and Timber Rattlers – we even had our wedding reception at Lambeau Field," she said. "So we look forward to being able to play sports with our kids in the backyard as they get older."
Besides sports, the couple enjoys trying new restaurants and going to Door County.
"Everything is falling into place for our family," she said. "Joe is following his passion of being a brewer; he works at Titletown Brewery and looks forward to opening a brewery of his own soon. It's great to be back home and doing the things we love!"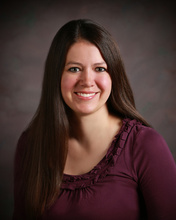 ThedaCare and Go Valley Kids are teaming up in 2020 to help families be healthier, more active and enjoy Northeast and Central Wisconsin.
---
About ThedaCare
For more than 110 years, ThedaCare® has been committed to finding a better way to deliver serious and complex healthcare to patients throughout Northeast and Central Wisconsin. The organization serves a community of more than 600,000 residents and employs more than 7,000 healthcare professionals throughout the regions. ThedaCare has seven hospitals located in Appleton, Neenah, Berlin, Waupaca, Shawano, New London and Wild Rose as well as 31 clinics in nine counties. ThedaCare is the first in Wisconsin to be a Mayo Clinic Care Network Member, giving our specialists the ability to consult with Mayo Clinic experts on a patient's care. ThedaCare is a non-profit healthcare organization with a level II trauma center, comprehensive cancer treatment, stroke and cardiac programs as well as a foundation dedicated to community service.
For more information, visit www.thedacare.org or follow ThedaCare on Facebook and Twitter.