Luv 2 Play opened in the Fall of 2018 and is a fun indoor place to play, arcade and playground for children ages 0-12! (It's a blast for older siblings and parents also.) Located near Walmart and the Fox River Mall at 4938 Integrity Way. Have you checked out the fun at Luv 2 Play in Appleton?!
Play Hours
Monday – Thursday: 9 am – 8 pm
Friday – Saturday: 9 am – 8 pm
Sunday: 10 am – 6 pm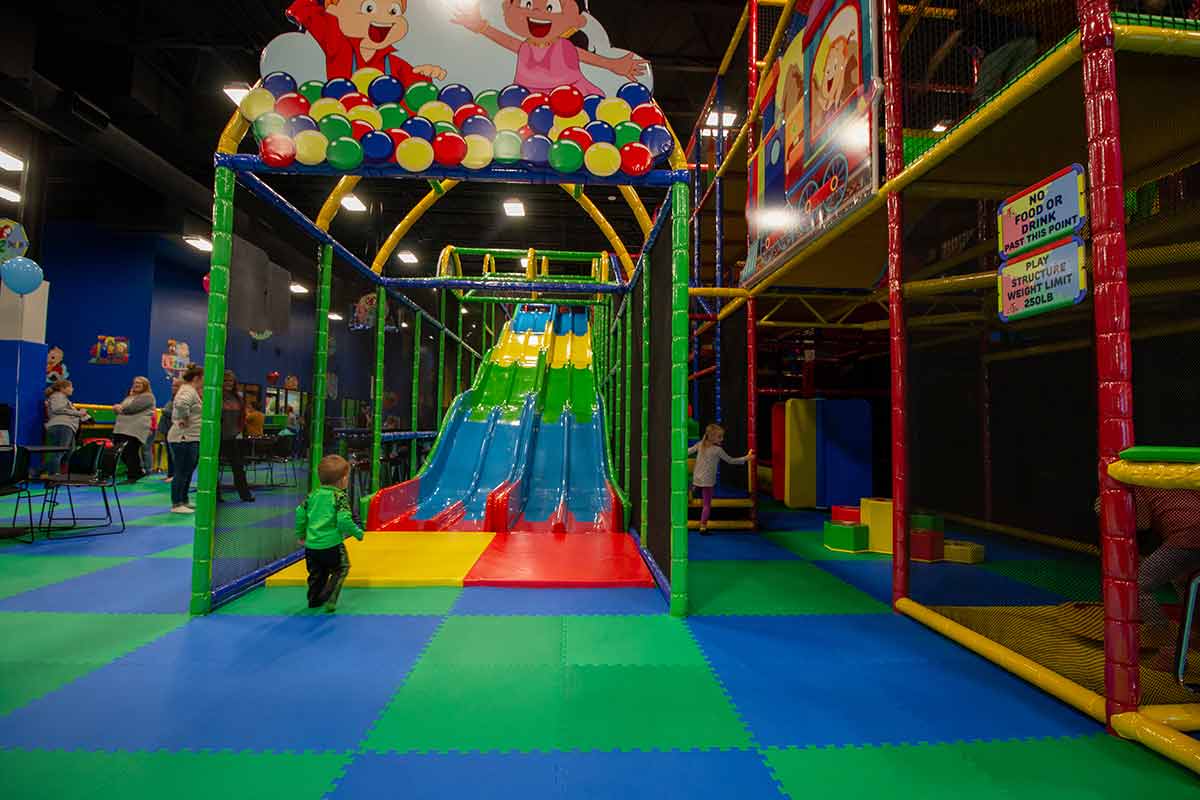 Admission & Memberships
Parents, Babies under 6 months, and Siblings over 13: FREE
Under 12 months with a Paid Sibling: FREE
Monday – Thursday
0 months – 4 years: $9.95
5 – 12 years: $11.95
Sibling Discount Rate: $8.95
Hero Discount: $1.00 off
Friday – Sunday & Holidays
0 months – 4 years: $11.95
5 – 12 years: $13.95
Sibling Discount Rate: $10.95
Hero Discount: $2.00 off
Family Fun Pack
Includes unlimited play for up to three kids, large cheese pizza, fountain drinks for 2 adults and 3 kids, $5.00 game card for three kids.
Weekdays: $62.99 and $11.99 for additional kids
Weekends: $67.99 and $13.99 for additional kids
Memberships
$38 per month for one child
$58 per month for two children
$78 per month for three children
Includes $5.00 game card, 10% discount at the cafe, special events
Bring one friend for $5 and $10 for each additional friend
Luv 2 Play Specials & Tips!
Mondays: Story and craft times at 10 am and 1 pm. (included with admission)
Tuesdays: 25% off regular admission
Wednesdays: Sensory Sensitive Time: 9 am – 11 am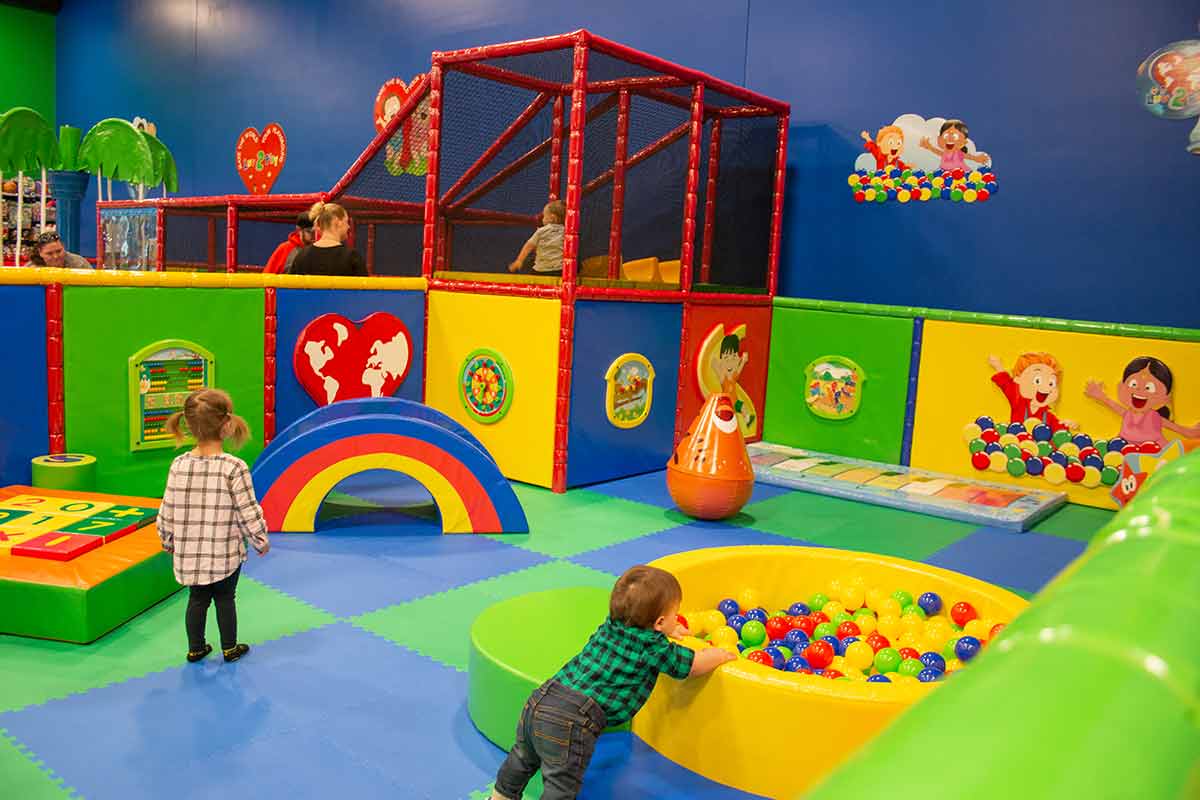 Rules
Waivers needed for entry. You can fill out your waivers ahead of time here. There are also computers to sign the waiver when you arrive at Luv 2 Play.
Socks only! Including adults. There are spots to store your shoes in the entry and socks available for purchase if needed. Go Valley Kids recommends socks with grippers or purchasing their non-slip socks!
Watch the age limits on play areas. There are play areas for babies, and 4 and under. They are labeled on the gates to enter those areas. The big play structure is designed for kids 0-12 but parents and siblings are encouraged to play and it is rated to 250lbs.
Slide rules: One person at a time, facing forward, and sitting up. There is a four-person giant wave slide perfect for racing!
Other common sense rules include: No running, pushing, or hitting. No climbing the outside of the structures. Food and drinks only in designated areas. No climbing up slides.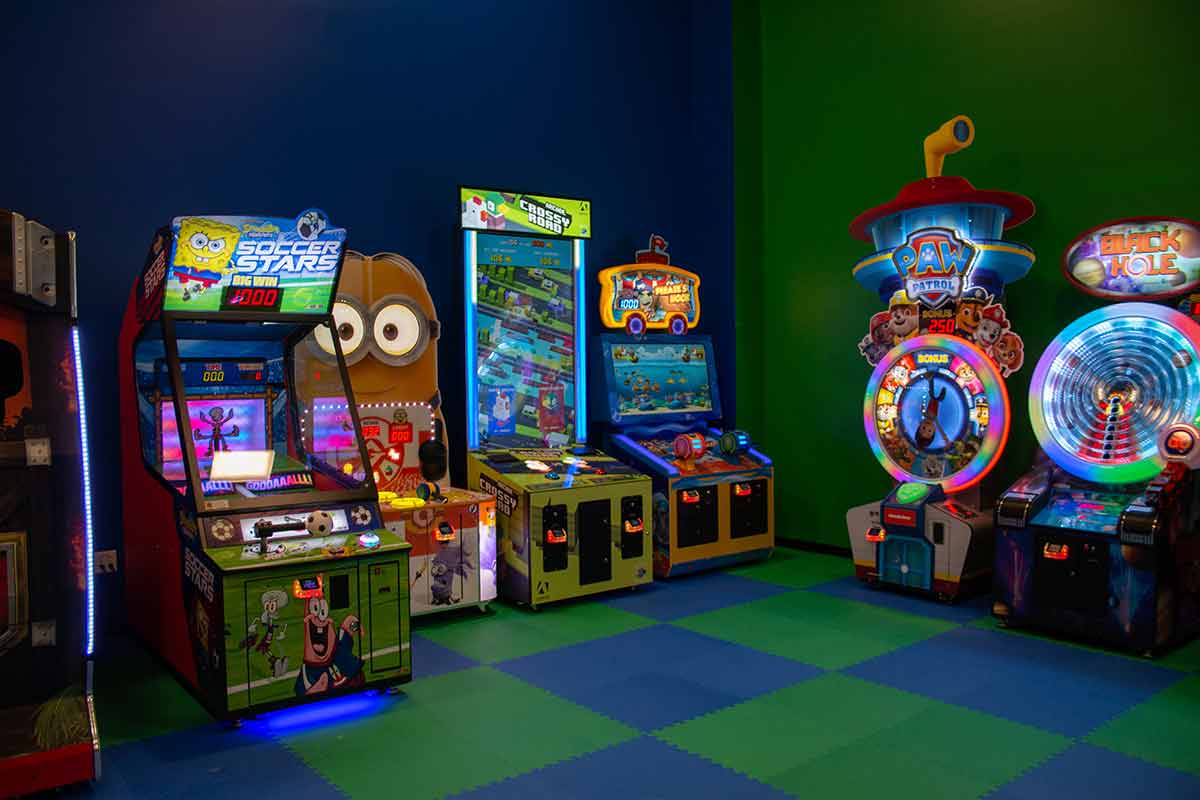 Food
Grill options as well as kid friendly grab-and-go options like string cheese and juice boxes.
Hot dogs, corndogs, chicken strips, salads, pizza, nachos, mac & cheese and more. Find the complete menu here.
Note from a friend: "Their coffee is amazing. They have a machine that grinds it fresh and it's Door County Coffee."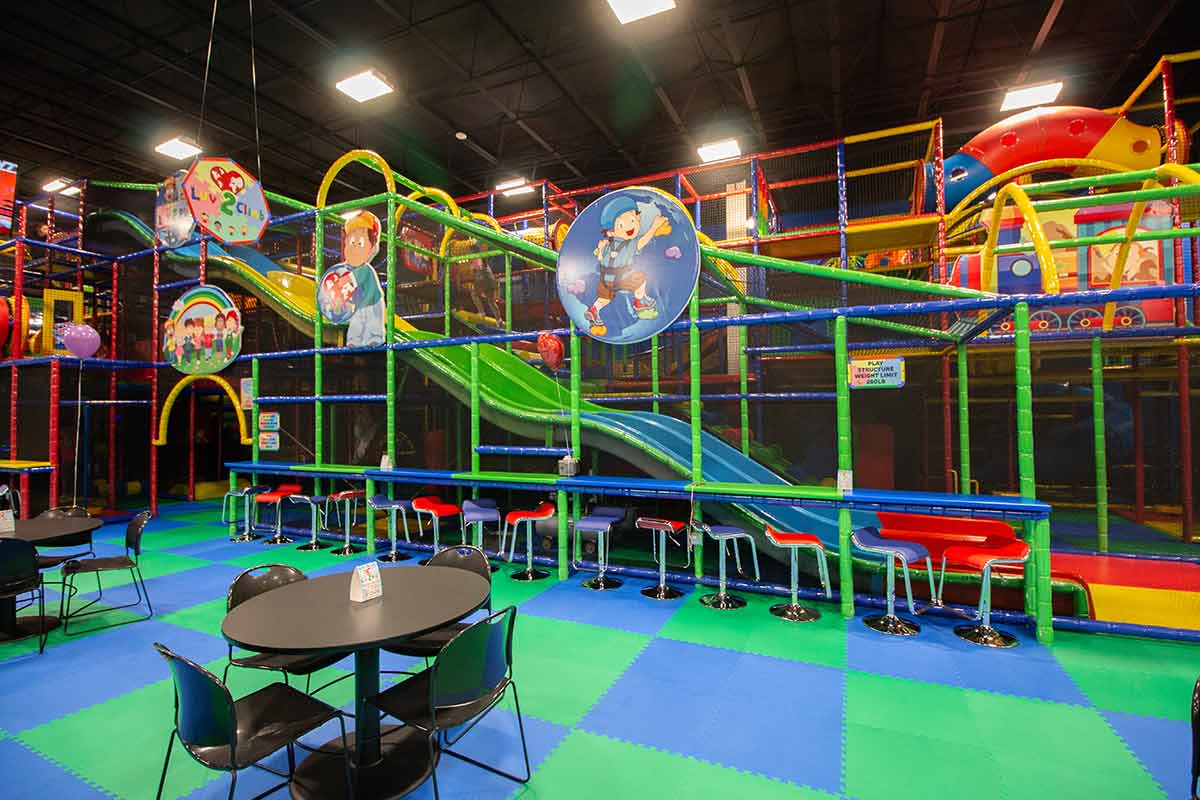 More Information
Luv 2 Play
4938 Integrity Way
Appleton, WI 54913
(920) 422-7529
luv2play.com/appleton/