Jake's Diapers solves hygiene needs for infants, elderly and those with special needs. The nonprofit believes these basic needs are essential for clean, healthy and active lives and create a sense of dignity for people otherwise struggling in poverty. Alleviating the ongoing financial burden of diapers, period products and adult care essentials empowers recipients to pursue a higher quality of life.
In Wisconsin, 44 percent of young children live in low-income families. Nationally, the poverty rate is 11.8%, which totals 38.1 million people living in poverty in our country. Looking further, globally more than 700 million people live in poverty, surviving on less than $1.90 per day.
These families struggle to avoid basic needs, and we believe no one should have to choose between their health and hygiene. We started with a focus on cloth diapers, and here's why.
How does Jake's Diapers serve families in Northeast Wisconsin?
The Eastern Wisconsin Diaper Bank Initiative collects, stores and distributes diapers, period products and adult care essentials with both cloth and disposable items as options to solving hygiene need. Products are sourced in two ways: in-kind donations or purchased. As a member of the National Diaper Bank Network, the EWDB is able to purchase diapers at a discounted rate, which really enables us to stretch donor dollars far for maximal impact. The NDBN also provides discounted period products through its Alliance for Period Supplies.
Since our launch, the EWDB has grown to partner with 20 community organizations focused on driving individuals towards self-sufficiency. Through our partnerships, we are serving families that are participating in programs that enable them out of poverty and to self sufficiency.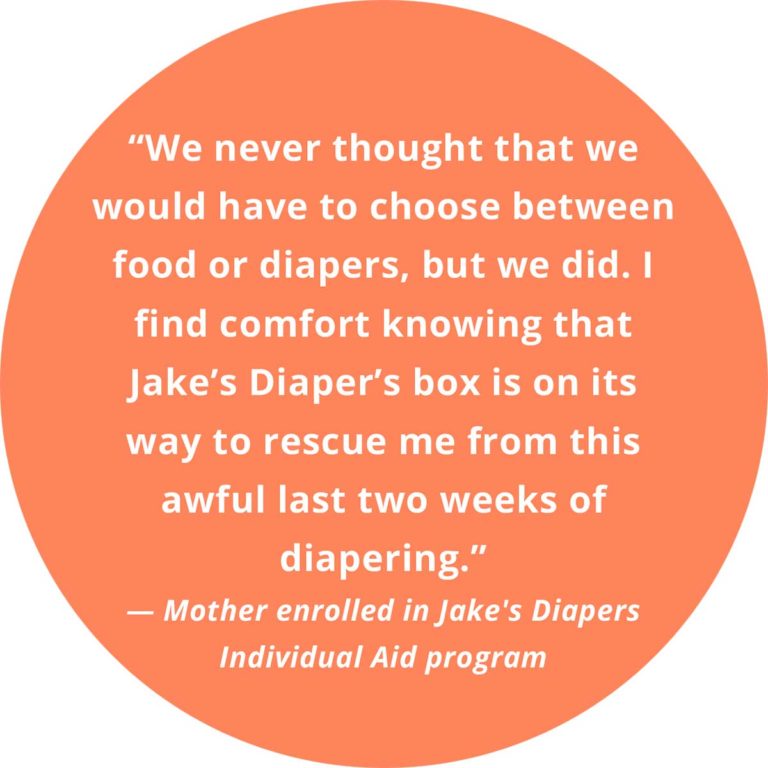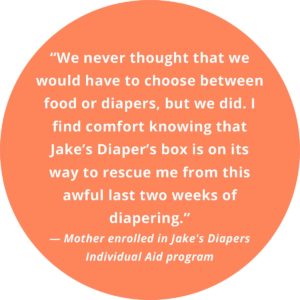 Here's a look at a few of our more than 20 NE Wisconsin community partners:
How else does Jake's Diapers support the Fox Valley community?
With the support of our community, we made a huge impact in 2019. Here are our highlights.
606,964 total items distributed: including cloth and disposable diapers; single-use and reusable menstrual products and adult care essential items.
17,978 lives impacted: including children 5 and younger; girls and women receiving menstrual products; elderly receiving adult care essentials.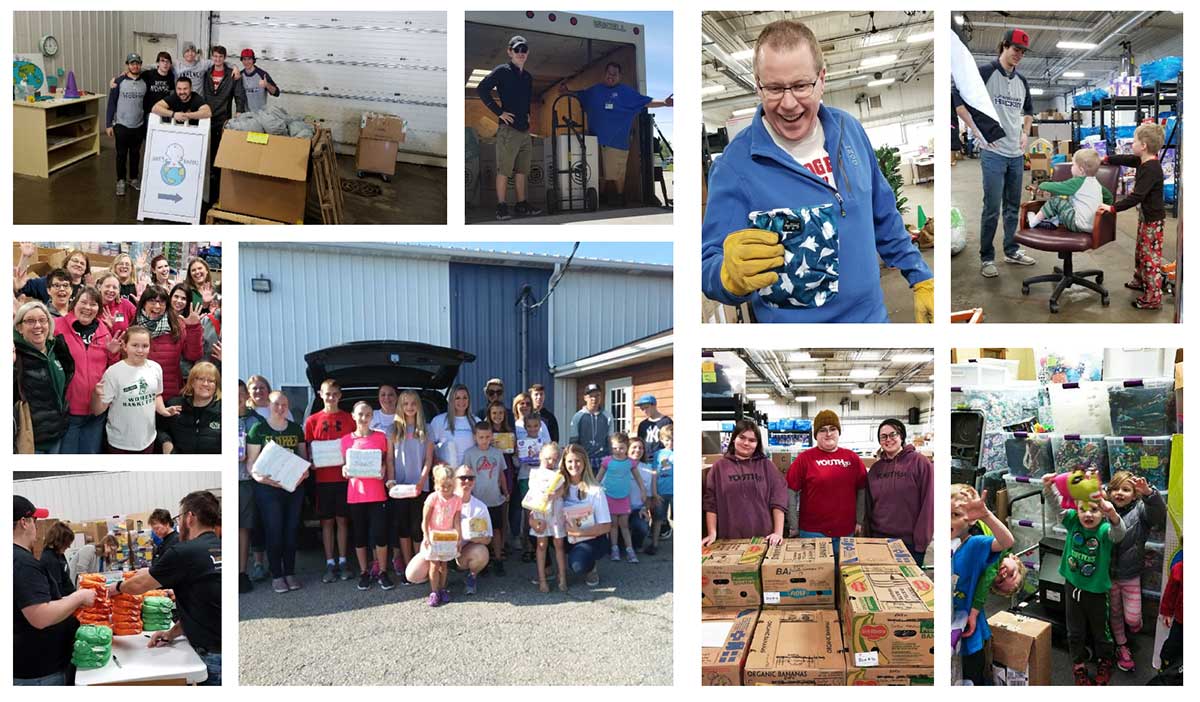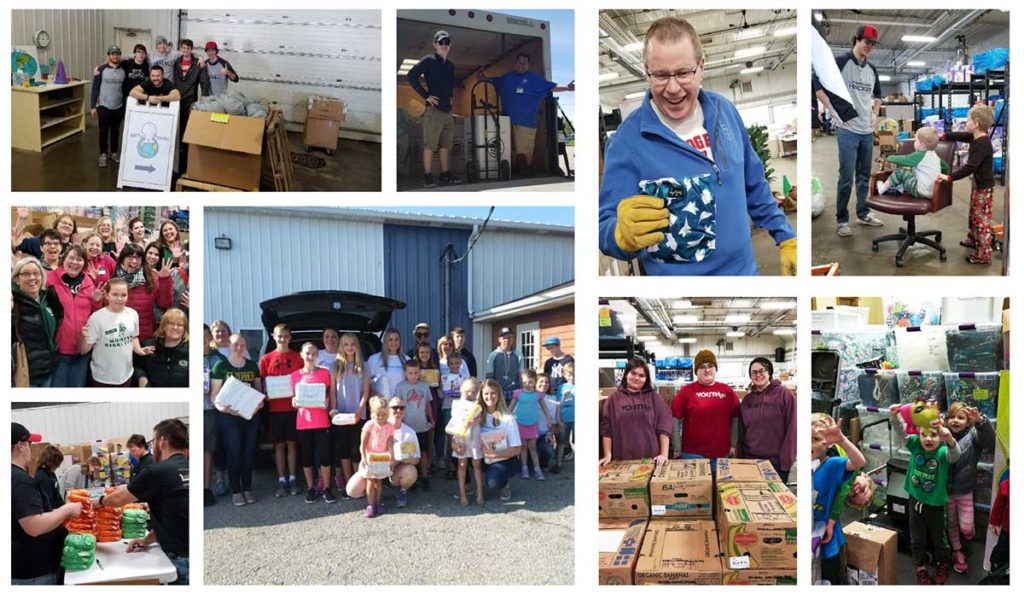 What needs are you seeing right now?
After COVID-19 hit locally, we accelerated our mission to help vulnerable populations struggling with financial decisions between food and other basic needs. We knew these people would need extra help and care to circumvent the pandemic that would disproportionately affect people living in poverty.
Our increased response during COVID-19
Diapers: In February, Jake's Diapers distributed 23,621 diapers to 472 children and families. In April, we delivered 85,529 diapers to 1,747 children and families.
Period products: In February, Jake's Diapers distributed 26,422 period products to girls and women in need. In March, that increased to 76,382.
Adult care essentials: In February, Jake's Diapers distributed 22,062 adult care essential items to seniors in need. In April, that increased to 64,643.
How can we support the work of Jake's Diapers?
Our biggest need is for monthly contributions to our organization. These Circle of Change supporters help our organization operate sustainably. A minimum monthly $10 donation makes all the difference. When you become a supporter, we welcome you with an eco-friendly club canvas bag. Check it out and donate here.

Jake's Diapers, Inc.
1775 Bohm Drive, Little Chute, WI
(920) 257-7890
www.jakesdiapers.org