Recently, Heckrodt Wetland Preserve, located at 1305 Plank Road in Menasha, held a hootenanny in their prairie. It featured educational booths, a horse-drawn wagon ride, live music and local foods.
Heckrodt is only about 5 minutes away from my house. I'm embarrassed to admit that prior to attending the hootenanny, I had only been to Heckrodt because it is the polling location for my district.  My previous trips to Heckrodt were quick stops, simply to vote.
When I heard about this event, my first thought was, "What the heck is a hootenanny anyway?"  Sure, I had heard the word before, but I didn't really know what it meant. A hootenanny, according to several internet sources, is a social gathering or concert of folk singers who play to entertain themselves or others.  You learn something new every day!
The event was $8.00 at the door, or $5.00 in advance. I had planned to take my almost one-year old daughter to the event, so I decided not to get an advance ticket, just in case something came up and we couldn't make it (and by "something" I mean epic meltdown by the toddler, or major bout of laziness by me). The admission fee covered everything on the prairie from 12 p.m. until 4 p.m.
We arrived at the event around 12:30 p.m. We followed a trail from the parking lot that led to the prairie. I think my daughter would have been content walking up and down the trail for an hour. Her fascination with gravel caused several stops on the trail along the way. At the end of the trail, we arrived at the admissions table. I paid the fee for myself and was given a punch card to get food. Admission was free for children 2 years-old and under.  Free is always good!
We crossed a bridge that went over a very green, very still marsh. Once we were on the prairie, we walked down a path to check out the bees and the snakes. I really thought my daughter would get a kick out touching a real, live snake. Once again, she was more focused on the gravel path than anything else. I did manage to get her to look at the live birds the handlers were holding. I don't know if she understood that they were actually real though.
My mind was mostly on the food, so we headed over to the other end of the prairie where the food tables were located. They were serving apple slices from Hofacker's Hillside Orchard, drizzled with locally harvested honey, sweet corn from Oakridge Farms and root beer floats made with ice cream from Stone Cold Creamery and root beer from the Stone Cellar.  Yum!
I decided to start with some drizzled apples.  I had never had apples and honey before.  What a great combination! The picnic tables and benches were pretty full, so I sat in the grass, eating the apple slices, while my daughter ran in circles and danced to the live music. Every now and again, she would visit me to take a bite of an apple, or just lick off the honey, and then it was back to running.
Next up, we were off to the pioneer wagon ride. As we walked across the prairie, my daughter stopped to get a closer look at the folk band, Holy Sheboygan. One of the members of the band asked my daughter to join in. He had this vintage, wooden toy piano, which was decorated with faded Mickey Mouse decals.  Without hesitation, my daughter started banging on the piano keys and playing right along with the band. Now this is a hootenanny!
At this point I could tell that my little one was getting tired. We stood in line for the wagon ride, provided by Cavanaugh Carriages, but I could tell that I wouldn't have much time before I would have a very crabby child on my hands.  We forewent the wagon ride, and wrapped up the day by getting our roasted sweet corn and root beer float.
The Heckrodt Prairie Hootenanny made for a really fun afternoon.  More than anything though, I took away a new appreciation for the place I formerly only knew as my polling location. You can check out all of Heckrodt's community events and programs by visiting their website at here. The Creepy Crawlies Halloween Event this weekend looks like so much fun as well!
---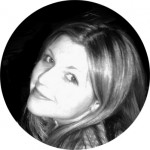 Meghan Petters is a Wisconsin native, and currently lives in the Fox Cities with her husband and spunky toddler.  She spends her workdays in a gray, water-stained cubicle, drinking skinny vanilla lattes, attempting to make sense of the legal system.  Her dream job is to make mix tapes for her friends all day on her Sony dual cassette boombox.  Meghan enjoys music and movies, baking, road trips, writing, photography, daydreaming, getting her feet rubbed and, most recently, coloring with her daughter.