Life is Meant to be Heard
We all want what's best for our children.  We want our children to get good grades in school, be smart, make friends, be successful, or hear the punchline of a joke that a friend tells them.
If you come to HEAR in the Fox Cities because your child has difficulty hearing, we want to be able to help you.  Our mission is to assist lower income families in the Fox Cities with hearing aid purchases for their children under the age of 21.
We are helping ensure that children in the Fox Valley have the best shot at life.  Research is clear that early and consistent amplification of sound is essential to speech and language development and academic progress.  The sooner the child is fit, the better the long-term result.
At HEAR we recognize the financial challenges many families face.  As a non-profit 501(c)3, our goal is to make sure children in our community in need of hearing aids receives them.  Eligible families must demonstrate a financial need and not be eligible to receive hearing aids via Medicaid.
It is heartbreaking to think that the only thing standing in the way of a child from hearing and being able to participate fully in life was the cost of hearing aids.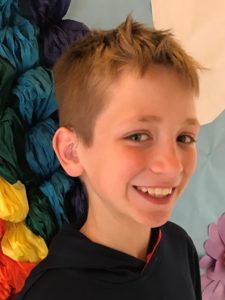 Hearing Loss Struggles in School
Success in school is not easy when you have hearing loss.  It is difficult when you are trying to hear 8 hours a day, 5 days a week in school.  In fact, it is exhausting!
Most children learn most of their language from their parents growing up, but if they cannot hear well, their vocabulary is underdeveloped, leaving them behind in comparison to their peers.  As time goes on, that gap will widen if hearing loss is left untreated.  Did you know that impressive improvements occur once a child is fitted with hearing devices?  The value of treating hearing loss at a young age is almost immeasurable and has life-long impacts.   Let us help your child.
Hearing Loss can cause social isolation
One of the best parts about growing up is friendships, sleepovers, playing sports, etc.  Sometimes these social interactions are the most important ones you'll ever have. The co-founders for HEAR were inspired last year to create this non-profit organization after fitting a 10-year-old boy, Connor.  Connor's mom says that since Connor received his hearing aids, he has been able to hear sounds he has not heard before: he's been able to hear his friends and family, his teacher, his baseball coach, and he has been picking up on social cues that might have missed otherwise such as tone of voice.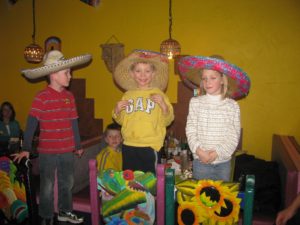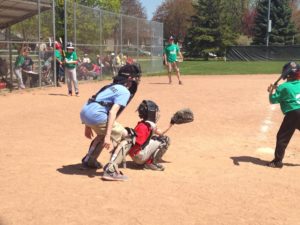 Did you know??
Three in every thousand children suffer from some form of hearing loss.
In the Fox Valley area, almost 80 children have hearing loss.  We want to help families by giving the gift of hearing to their children.
For more information, questions, or an application, please email us at Hearinthefoxcities@gmail.com.   Also check out our Facebook page https://www.facebook.com/HEARfoxcities and watch for upcoming fundraising events.
We love it when people to come to us and say we want to help a child hear.  Donations are always hugely appreciated no matter how small.  Every contribution makes a difference to the life of a child.  Please consider donating on our Facebook page or stop by any Nicolet Bank branch location.