Many people and families start the New Year off by making resolutions to improve their lives. ThedaCare and Go Valley Kids are teaming up in 2020 to help families be healthier, more active and enjoy Northeast and Central Wisconsin.


Abby Smolcich, MD, a pediatrician with ThedaCare Physicians Pediatrics-Darboy, suggests making a resolution to feed children healthier snacks and meals.
"What we feed our children directly affects their physical health and their body and brain development," she stressed. "It's important that we provide good building blocks for healthy children."
Dr. Smolcich frequently recommends the website www.ChooseMyPlate.gov to her patients as a resource for food planning.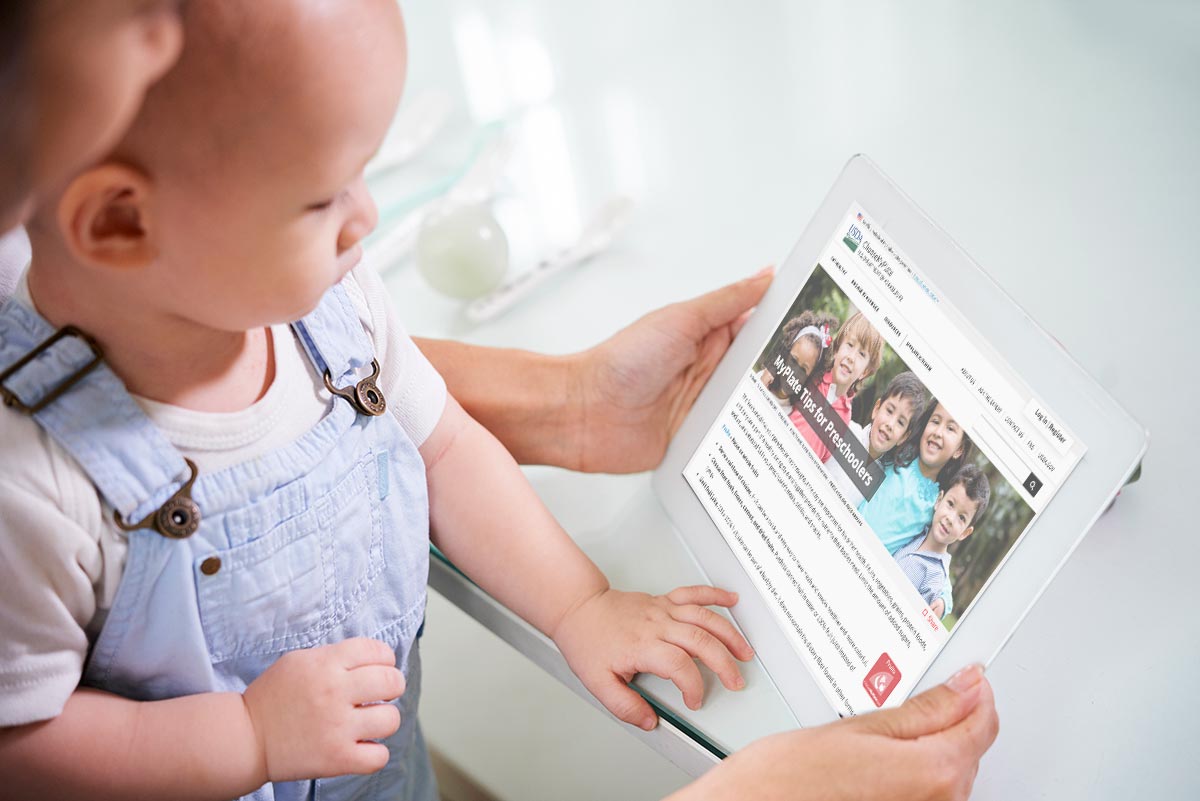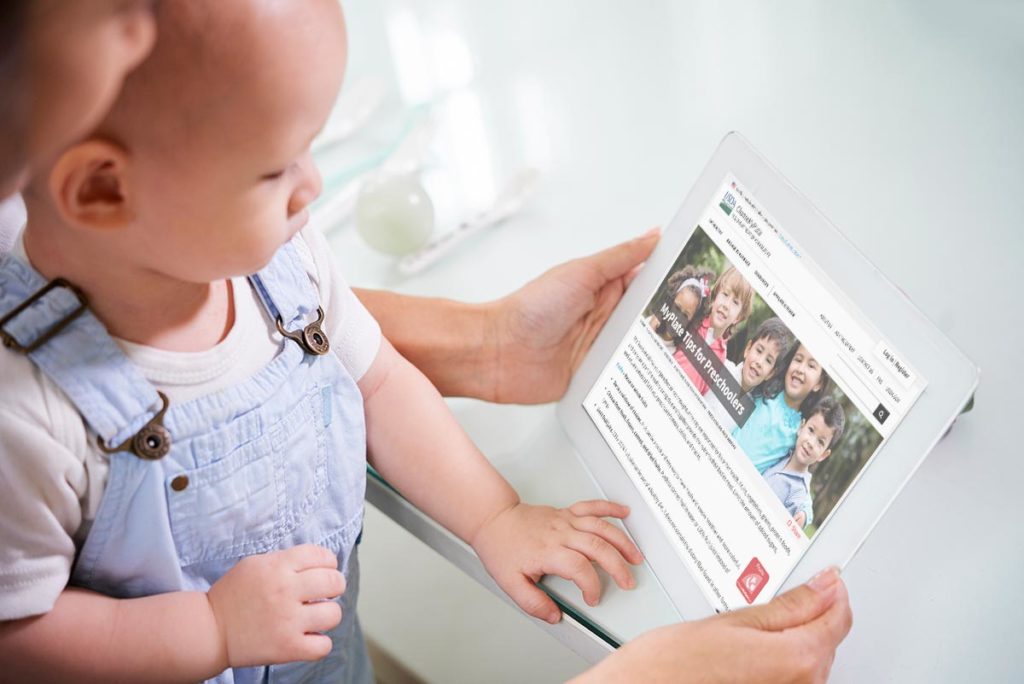 "The website offers guidelines for meal planning on a budget, healthy snack options, and includes a visual presentation of what proportion of each of the five food groups—fruits, vegetables, grains, dairy and proteins—should be included in our meals daily," she said. "It's a great resource offering lots of ideas, and the My Plate image helps kids see what they should be eating."
The mother of a toddler herself, Dr. Smolcich knows the challenges of getting kids to eat healthy. Some of the snack options her family enjoys include plain Greek yogurt with honey and apple pieces and smoothies made with frozen fruits, peanut butter, Greek yogurt and spinach.
"We let our son prepare the smoothies to engage him in the activity and talk about why we're eating certain foods and what vitamins and other 'good stuff' they contain," she explained. "I often take him with me to the grocery store so he can learn about different foods in the five food groups. That gives him the chance to have some input into what we're eating."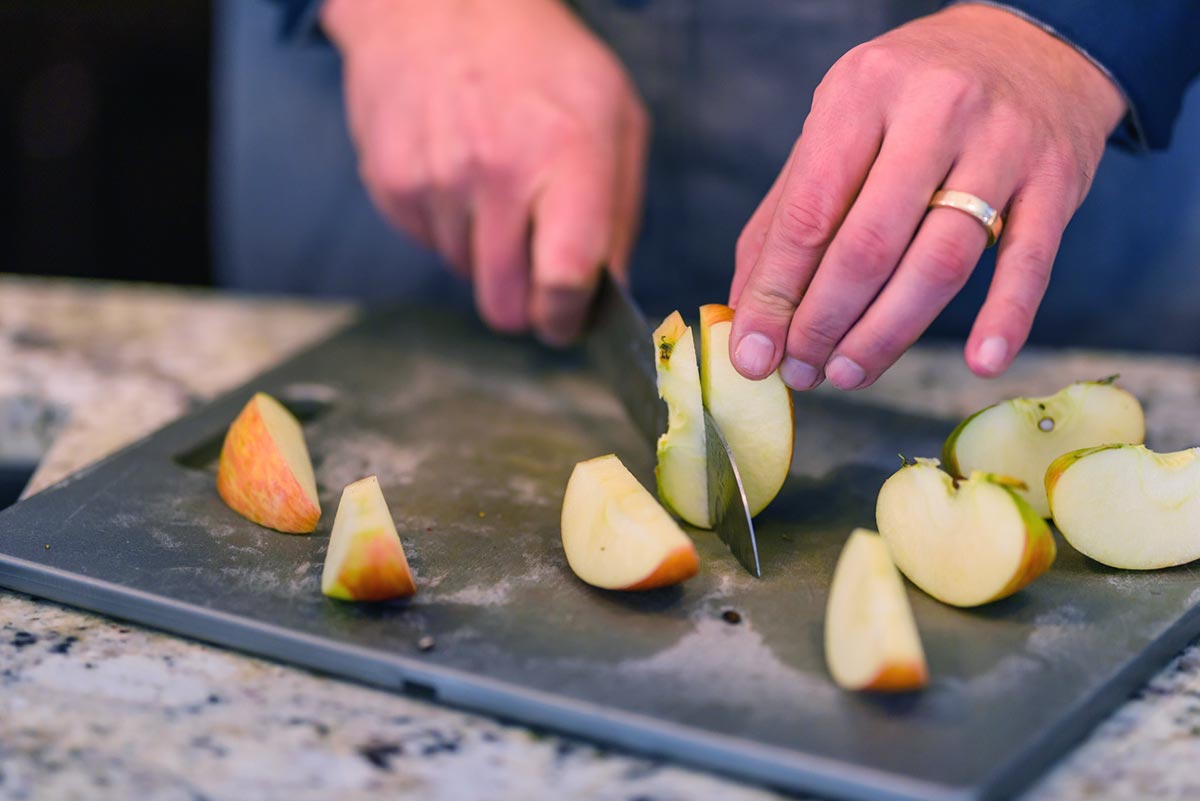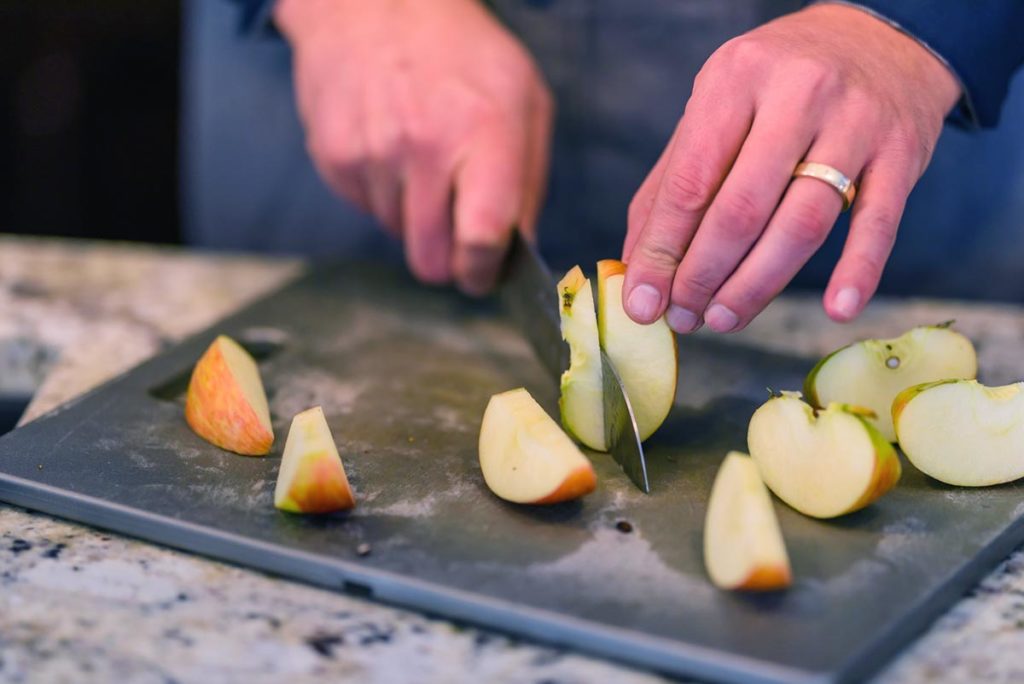 Here are Dr. Smolcich's Healthier Eating Tips:
Drink water – Limit fruit juice and soda intake to avoid added sugars
Eat fresh or frozen vegetables – better than canned veggies that contain a lot of salt (sodium)
Eat fresh or frozen fruits – better than canned fruits that contain a lot of sugar
Avoid high fructose corn syrup – can contribute greatly to obesity
Avoid trans fats – not heart healthy
Avoid highly processed/packaged foods – tend to have higher amounts of added sodium and sugar
Why is drinking water so important?
"Generally speaking, most of us don't drink as much water as we should each day," she said. "Oftentimes we think we're hungry when our body is just trying to tell us that we're a little dehydrated. Rather than grab a snack, drink a glass of water and see if the urge to eat goes away."
Getting kids to drink water can be challenging. Any suggestions?
"Our son has a special dinosaur cup, and we make a game of having him drink a certain number of cups of water each day," she said. "Having a goal in mind of how much water to drink each day is a good idea for all of us."
Portion control is another area Dr. Smolcich highlighted as important. She again noted that the ChooseMyPlate.gov image is a good guideline, and added that eating off a smaller plate can help with portion control. "If there's less plate area to fill up, we will eat less."
Any tips for slower eating?
"Stop and rest while eating; teach yourself and your children to wait 10 to 15 minutes before taking a second helping of food," she said. "That let's our brain catch up to our stomach. It's important to set a good example for our kids to develop healthy eating habits, and that includes not only what we eat, but how we eat."
Take on one change or resolution at a time.
"Often we set up grand plans to make sweeping changes to our lives – eat healthier, exercise more, develop better sleep habits. That's all good, but trying to attack several things at once frequently sets us up for failure, and we give up on everything," she explained.
"My recommendation is to concentrate on one action at a time. For example, if we or our children are drinking several sodas a week, reduce the number over a few weeks and then drop back to just one or two sodas a week and then eventually none, substituting water instead. Once that challenge has been met, then take on a new goal, like eating vegetables at every meal."
Visit an indoor market for new options!
Winter can be a difficult time to make healthier food choices.
"Fewer fresh fruits and vegetables are available locally, so we may have to experiment with different foods options, but that may help us discover a new food we enjoy."
Indoor markets through the winter are a great family outing to get some exercise and learn about food.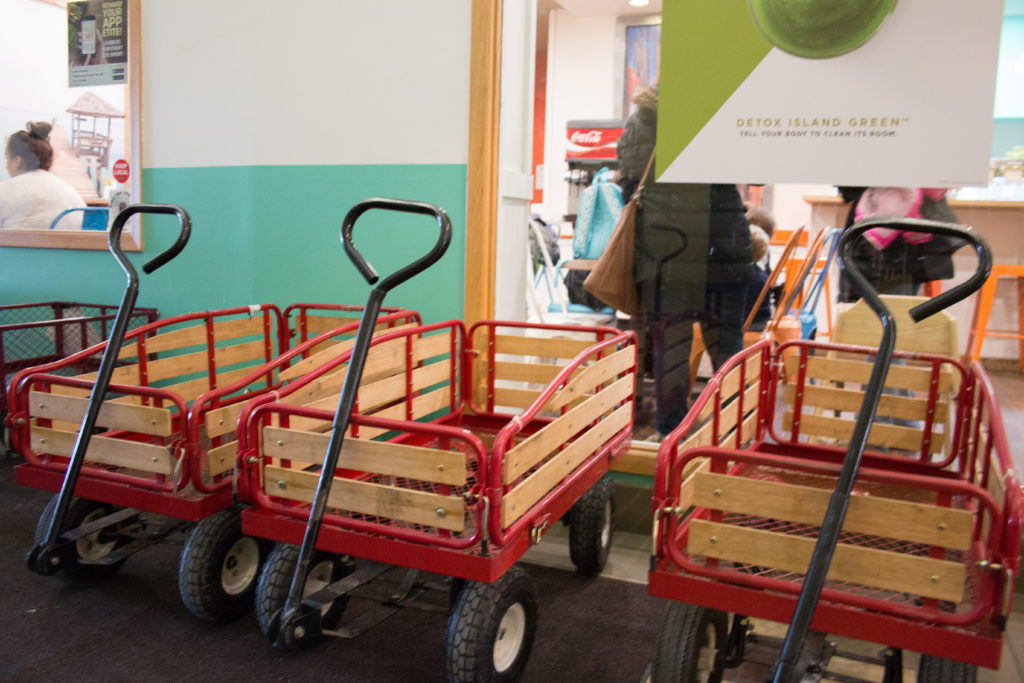 Appleton Indoor Farmer's Market
Saturdays through January 25, 2020: 9 am – 12:30 pm
City Center Plaza
10 E. College Ave., Appleton
appletondowntown.org/downtown-appleton-farm-market
Oshkosh Indoor Winter Farmer's Market
Select Saturdays through May 2, 2020: 9 am – 12:30 pm
January 4, 18 & 25; February 15, 22 & 29; April 11, 18 & 25; May 2, 2020
Menominee Nation Arena
1212 S. Main Street, Oshkosh
Saturday, March 14. 2020: 9 am – 12:30 pm
Oshkosh Farmers Market & Spring Bazaar
Oshkosh Convention Center
2 N. Main St., Oshkosh
Green Bay Indoor Farmer's Market
Select Saturdays through February 2020: 8 am – Noon
KI Convention Center (KI Breakout Rooms)
January 11, 25; February 8, 22, 2020
downtowngreenbay.com/explore/downtown-events/winter-farmers-market
---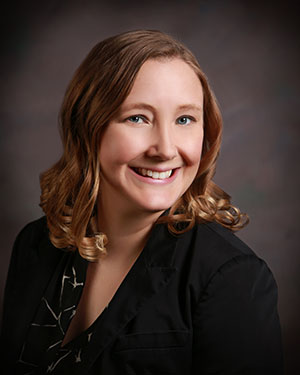 Meet the Author – Dr. Abby Smolcich
Dr. Abby Smolcich is a pediatrician with ThedaCare Physicians Pediatrics-Darboy. She feels keeping children and families healthy is a privilege. She enjoys the interactions and conversations she has with families, and especially loves when kids are excited to see their doctor. She feels each child is unique and deserves individualized care. That's why caring for a child should include open communication between physician, parent and child. As a mom to a young son, she understands the trials and tribulations of parenthood. She often shares her personal, parenting experiences to provide advice that's not found in the medical books and to let parents know they are not alone in this wonderful and crazy journey called parenthood.
"The Go Valley Kids website is a great resource for finding other indoor and outdoor activities for kids," she said. "It has a great listing of indoor playrooms, such as the Appleton Children's Museum, and outdoor places to go hiking, sledding or ice-skating. When we're sitting around being bored, it's easy to resort to snacking. With a little extra thought and help from sites such as Go Valley Kids, we can start on a path to healthier living for our families." – Dr. Abby Smolcich
---
About ThedaCare
For more than 110 years, ThedaCare® has been committed to finding a better way to deliver serious and complex healthcare to patients throughout Northeast and Central Wisconsin. The organization serves a community of more than 600,000 residents and employs more than 7,000 healthcare professionals throughout the regions.
ThedaCare has seven hospitals located in Appleton, Neenah, Berlin, Waupaca, Shawano, New London and Wild Rose as well as 31 clinics in nine counties. ThedaCare is the first in Wisconsin to be a Mayo Clinic Care Network Member, giving our specialists the ability to consult with Mayo Clinic experts on a patient's care.
ThedaCare is a non-profit healthcare organization with a level II trauma center, comprehensive cancer treatment, stroke and cardiac programs as well as a foundation dedicated to community service.