Last night our family headed to the big white and blue tent in the parking lot of Bay Park Square Mall in Green Bay. It's been a really long time since I have been to any kind of circus and the Cirque Italia did not disappoint. Cirque Italia has been traveling since 2012 from city to city, bringing European-style circus arts and breathtaking acts! You also don't have to worry about any animals and the evening was packed full of nostalgia with a full sensory experience from eye candy, hazy smoke, bright lights, and smells of popcorn.  
You'll take in daredevil stunts (I may have had to close my eyes a couple of times!), trapeze artists, dancers, jokes on a spectacular water stage. The whole performance was entertaining and engaging. We loved the visits from the performers into the audience which made you feel part of the show. My favorite part of the show was hearing the belly laughs and gasps from my children sitting next to me. For 2 hours, we were able to forget about the cares and worries of the world and just have fun.
The show was intimate with seating all around the stage inside the tent and runs for about 2 hours with a 20-minute intermission. Don't worry about the heat and humidity outside, you'll stay cool in the air-conditioned tent.
There are shows now through Sunday, August 22, 2021, 8 total including a Friday evening show and afternoon and evening shows on Saturday and Sunday. Tickets range from $10-$50 and kids are free with an adult ticket purchase in levels 2 or 3.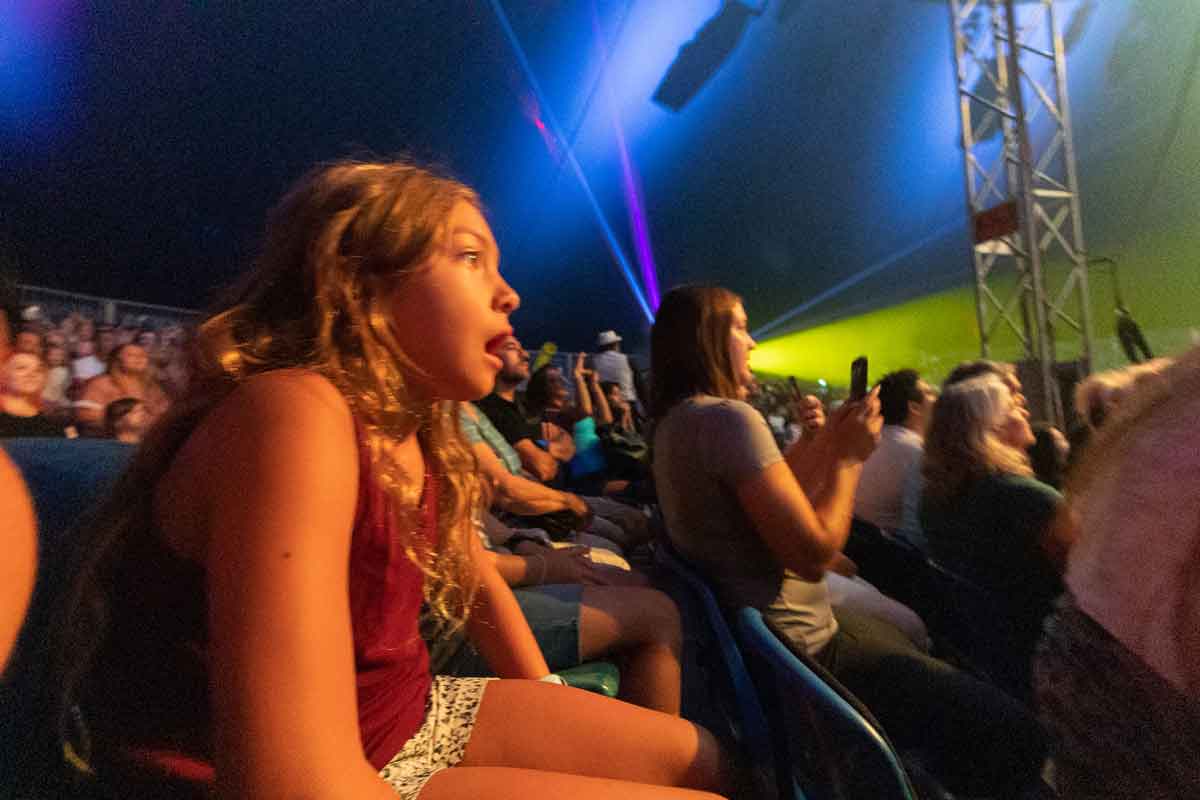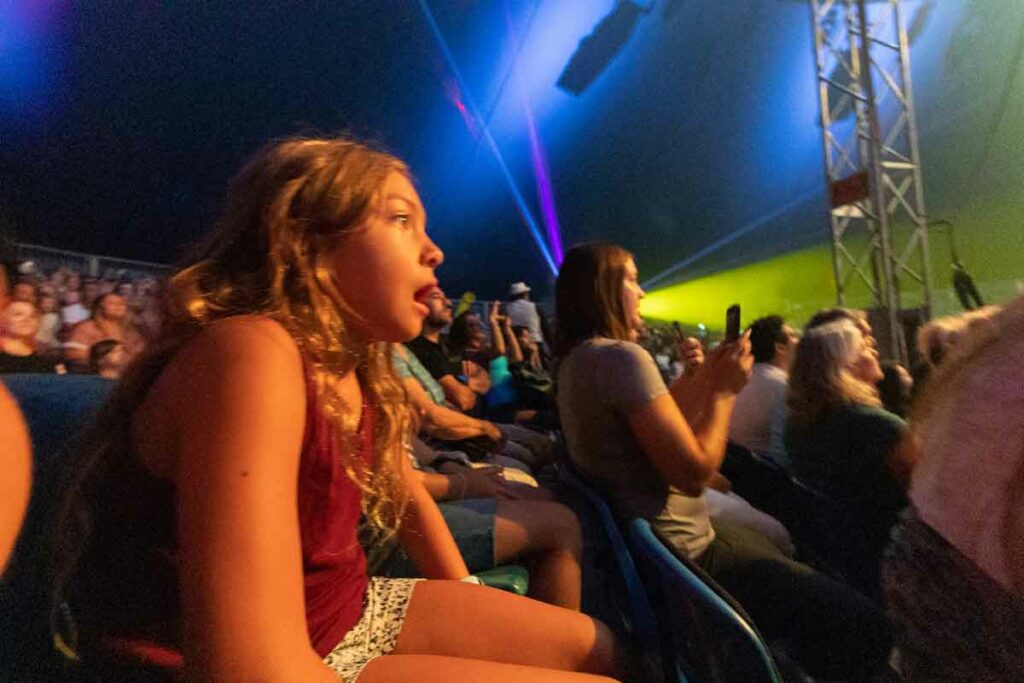 Tips for your Visit
Bring cash (Credit not accepted). – Snacks are available for purchase. Snacks range from $5-$10 including cotton candy, nachos, popcorn and funnel cakes. Drinks start at $3, include water, soda, Gatorade, lemonade, slushies and snow cones. Vendors sell both outside of the performance as well as at your seat.
Souvenirs are also available (cash only as well). – Be prepared to have your kids ask for them at least a dozen times. Starting at about $10 they include balloons and light-up toys, as well as photos and face painting. Intermission also includes a paid photo opportunity with a classic.
Parking is free but fills up fast. – Make sure you have enough time before the show to park and find your seat before the show.
Pictures – Make sure your phone is charged! Pictures and videos are allowed just make sure there is no flash to distract the performers.
For more information and ticket information, visit www.cirqueitalia.com
Here are some pictures from our show last night!
Go Valley Kids received some complimentary tickets to facilitate this review. As always, all opinions are our own.