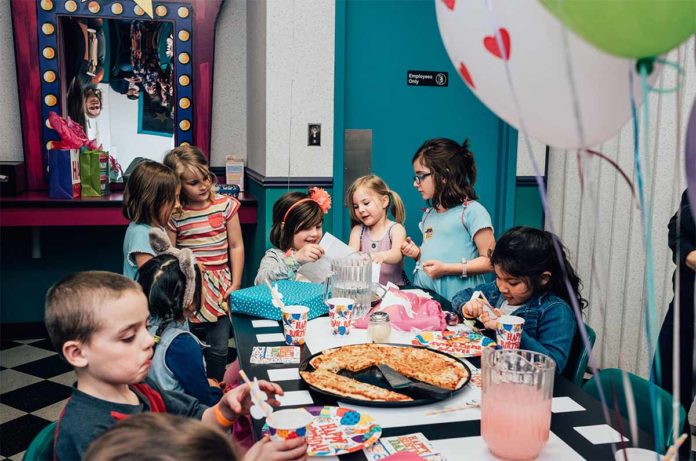 Planning a kid's birthday party can be so stressful and complicated. Choosing food, decorations, deciding about favor bags, getting supplies like paper plates, making or ordering a cake, making food, sending out the invites, the cleaning…the tasks can feel endless. Parents end up drowning in a to-do list, stressed out on party day, and hardly enjoying the party when it finally arrives.
There is another way: Funset Boulevard has a variety of birthday party packages and your task list can shrink from 500 things to do to maybe 5. The pressure is off and you can show up and watch your kids and their friends have a blast.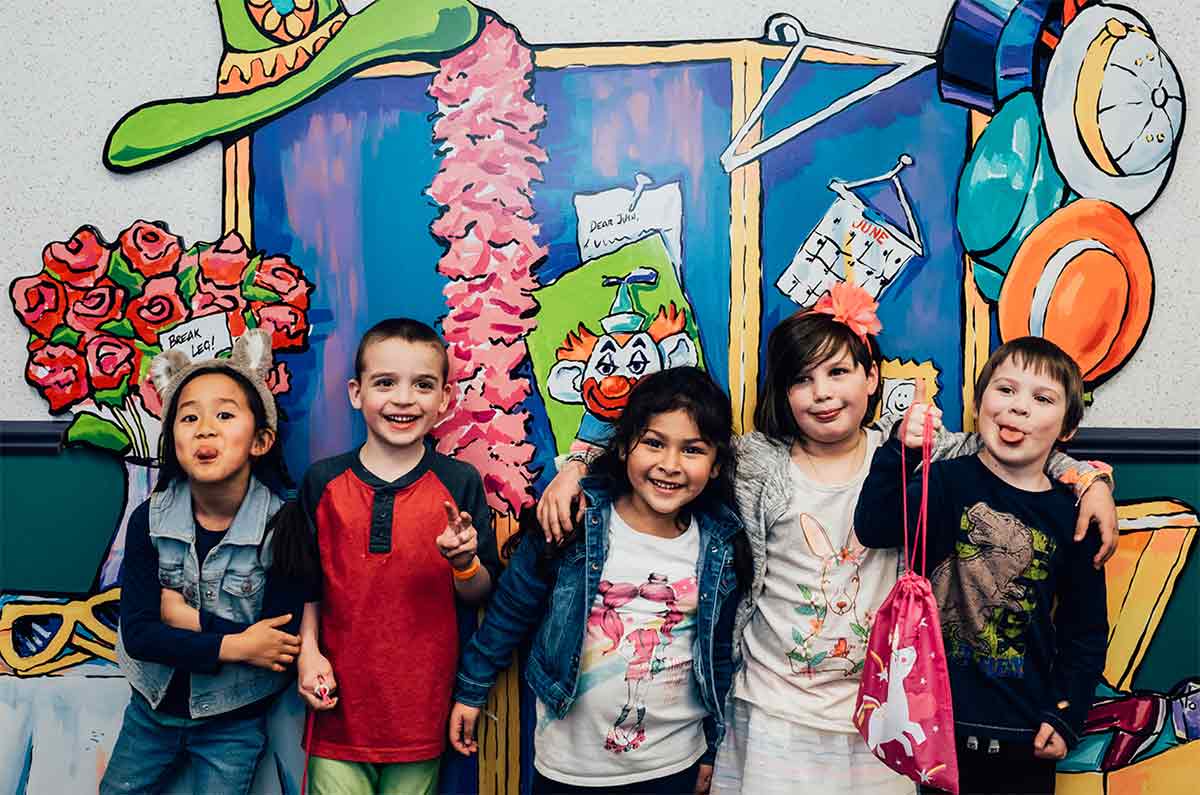 Real Life Party Reviews
"That was my best birthday party ever! Thank you!!" – five year old
"The pizza was good and that was so much fun." – eleven year old
"This was the easiest birthday party we've ever had. Everything went perfectly, our guests had so much fun. We were able to just relax and watch the fun happen (and play a little skeeball). I would not hesitate to have another party here in the future." – completely satisfied mom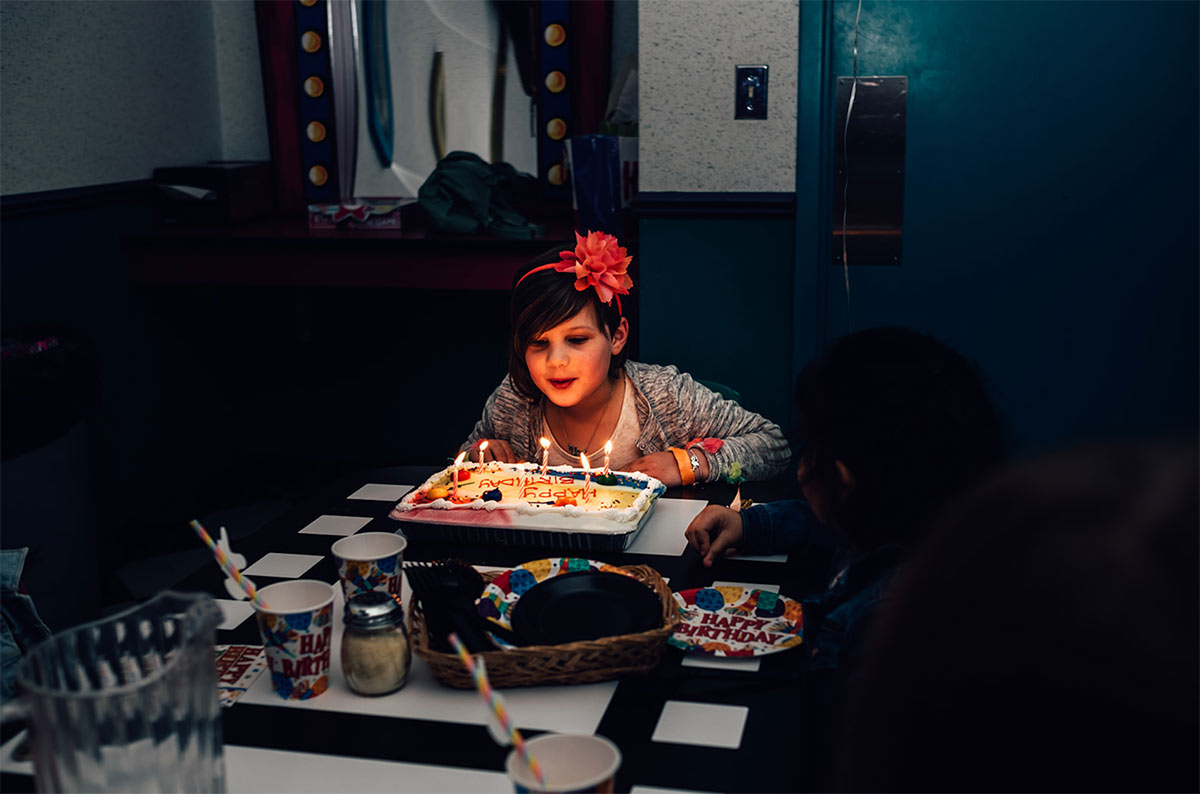 What To Expect
Reservation process: Funset has several party rooms and it is as easy as a quick phone call or website visit to reserve one for your party date and time. They just need 7 days in advance and a $50 deposit to hold your reservation. There is a 7 guest minimum and 16 guest maximum.
Arrival: When you arrive, checking in with a team member is a breeze and they'll show you to your party room to drop off anything you've brought along. You'll get the attraction tickets or wristbands and tokens that are included in your chosen party package for your guests.
Party Time: Your party room is booked for an hour. If you've chosen a pizza package, it is delivered at the top of that hour. We found this to be plenty of time for kids to have pizza, open presents, and eat cake. You can add on adults for pizza and soda as needed. All parties include cake. Funset provides a party host that keeps an eye on refills, lights the candles, starts the "Happy Birthday" song, and generally is super attentive to your party needs.
Play Time: Your party guests are able to play games and visit attractions for as long as you'd like after everything is wrapped up in the party room. The attraction attendants do a great job getting all of the party kids on the train, bumper cars, and carousel at the same time.
Special Birthday Perks: The birthday kid gets 200 extra tickets and gets to spin the birthday wheel for prizes including more tokens or tickets!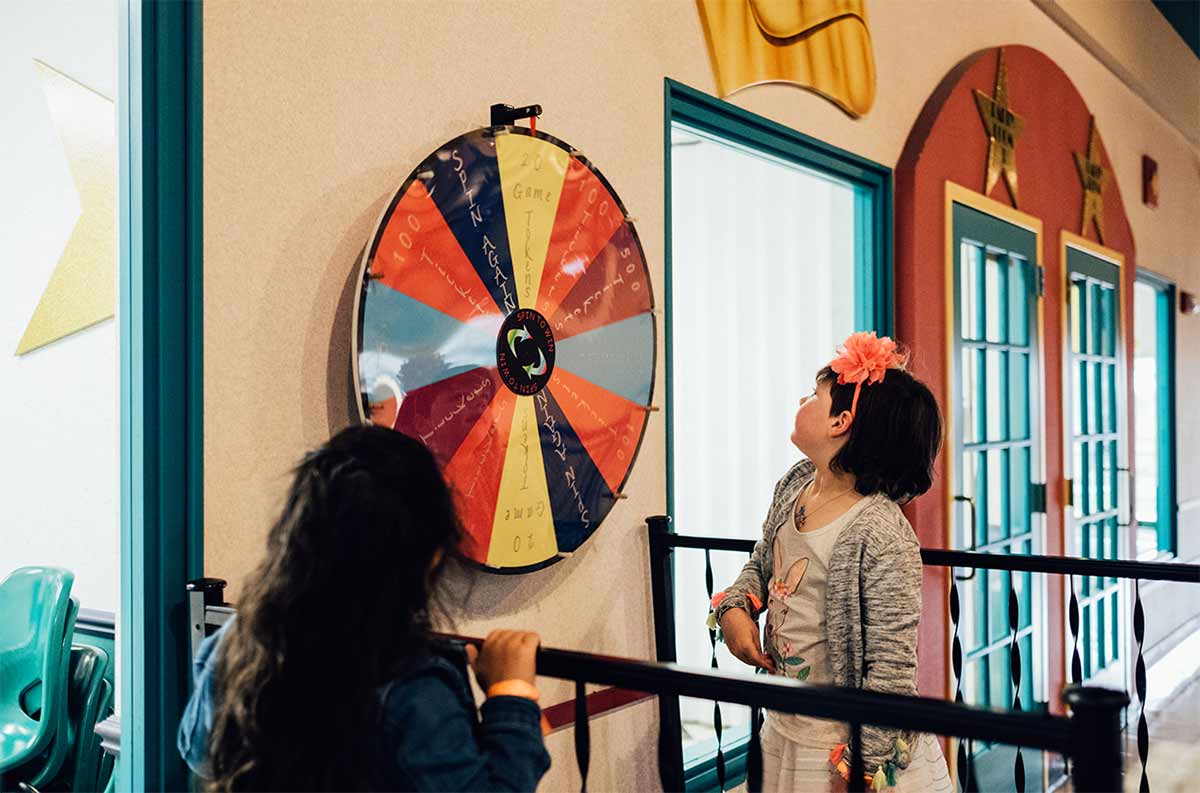 Birthday Party Packages
Celebrity Package:
Includes cake, soda, and 10 game tokens for each guest. Every guest gets admission to three of the following: Kids' Playground, Train, Carrousel, Bumper Cars, or Mini Golf.
Pizza Package:
Everything from the Celebrity Package plus cheese pizza for guests. You're able to add extra toppings and elect to add extra pizza for adults to eat also for add-on prices.
Unlimited Package:
Includes pizza, cake, soda, and 20 game tokens for each guest. Guests also receive unlimited attraction wristbands and can access the playground, train, carousel, and bumper cars until closing!
Laser Tag Package:
Includes everything in the unlimited package plus unlimited Laser Force laser tag play.
Add-Ons:
Goody bags, ice cream, additional pizza toppings, and mini-golf. Adult pizza, soda, and cake.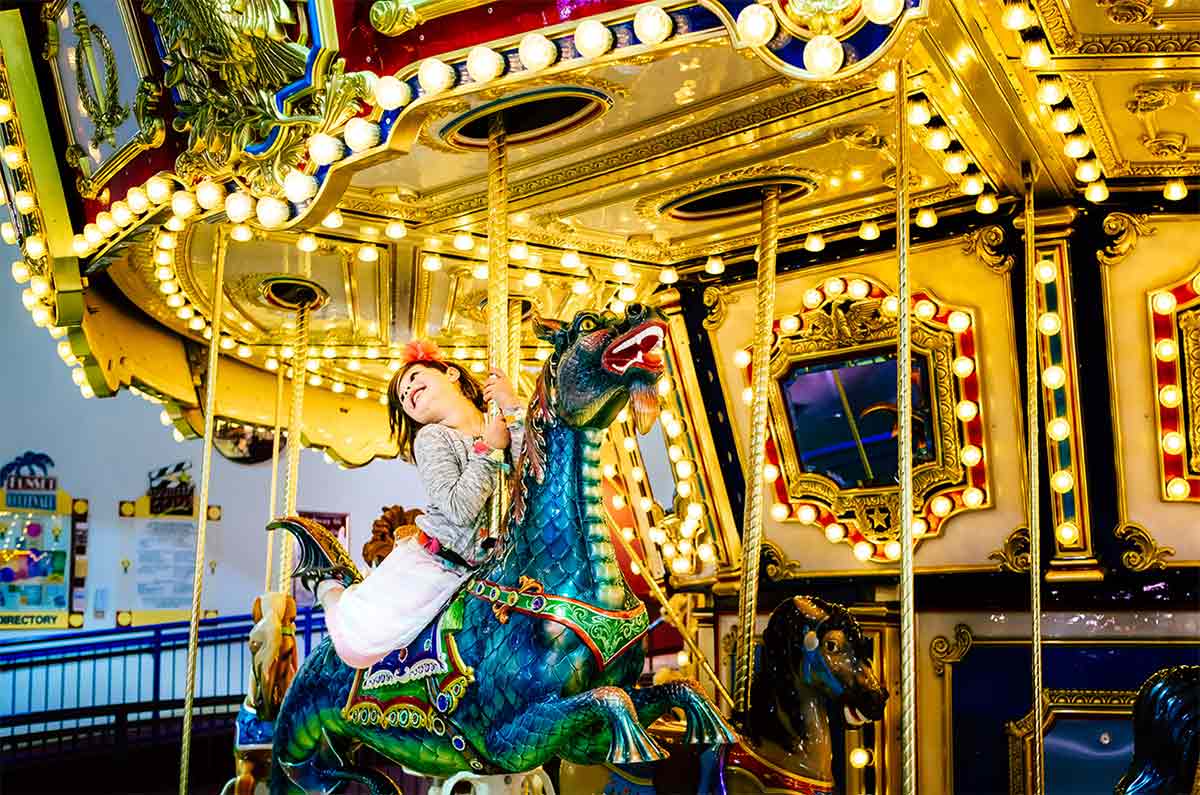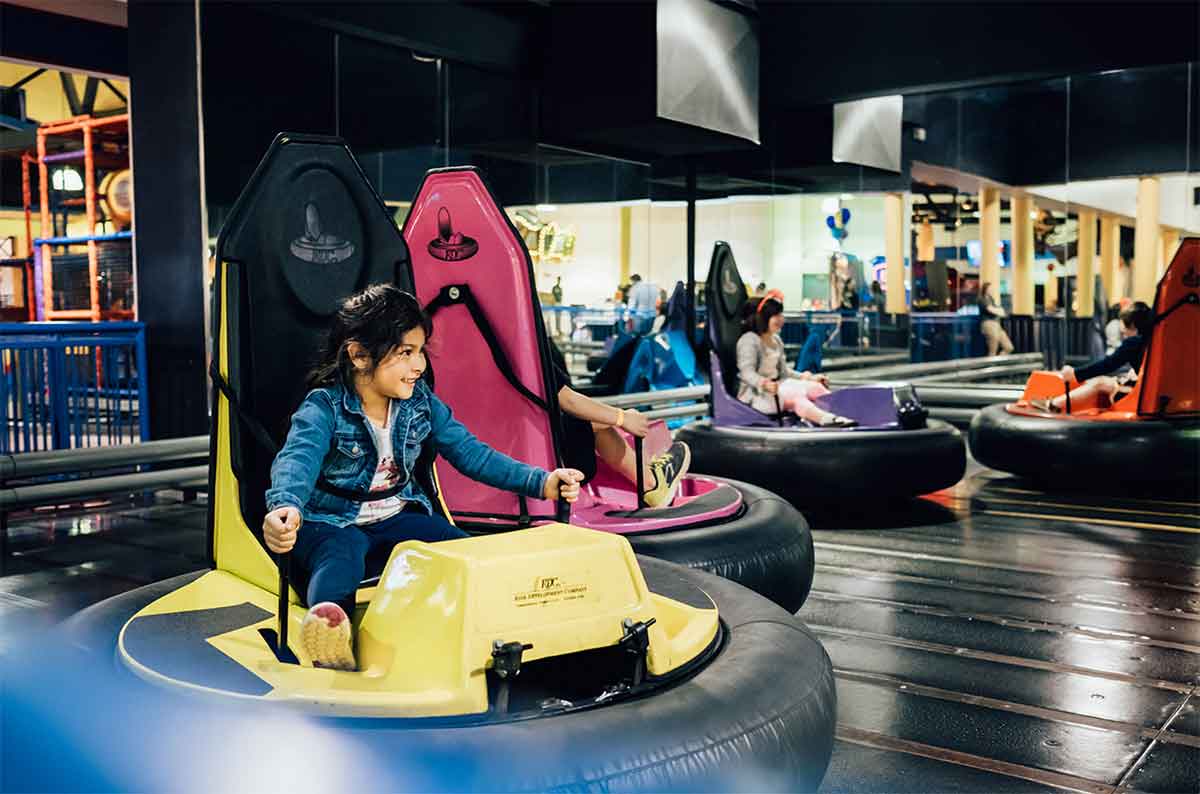 Things to Know
The Kids' Playground is an amazing three story play center with tubes and nets and ladders and slides. It has a maximum height of 58 inches and your guests will need socks to play.
Laser Force laser tag has sign-ups for start times and a 48-inch height requirement.
Mini Golf is outdoors and availability is weather dependent.
Find more information about visiting Funset Boulevard.

Funset Boulevard
3916 W College Ave, Appleton, Wisconsin
(920) 993-0909
www.funset.com