Christmastime and school winter break will soon be upon us! Are you wondering how to keep your family busy, active, and enjoying the wonders of the season together during the winter holiday? Look no further! We've compiled ten ideas to keep your family entertained and engaged together right here in Northeastern Wisconsin.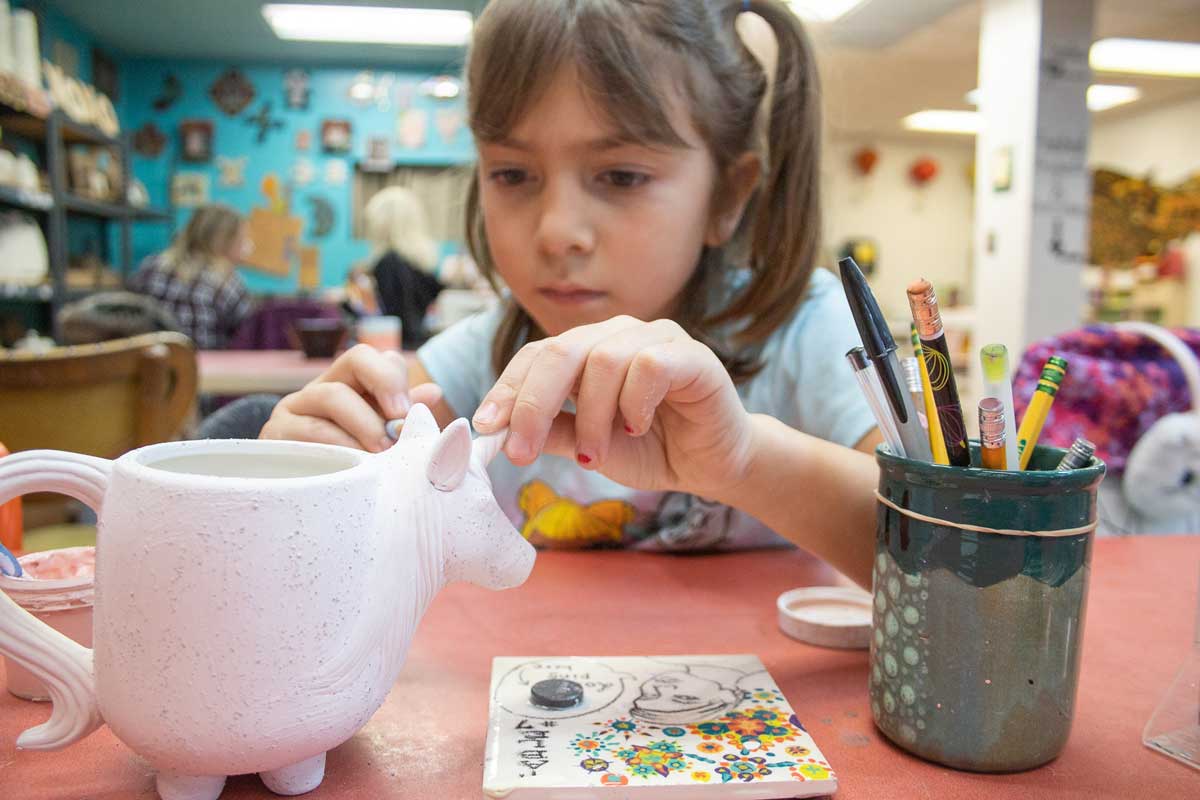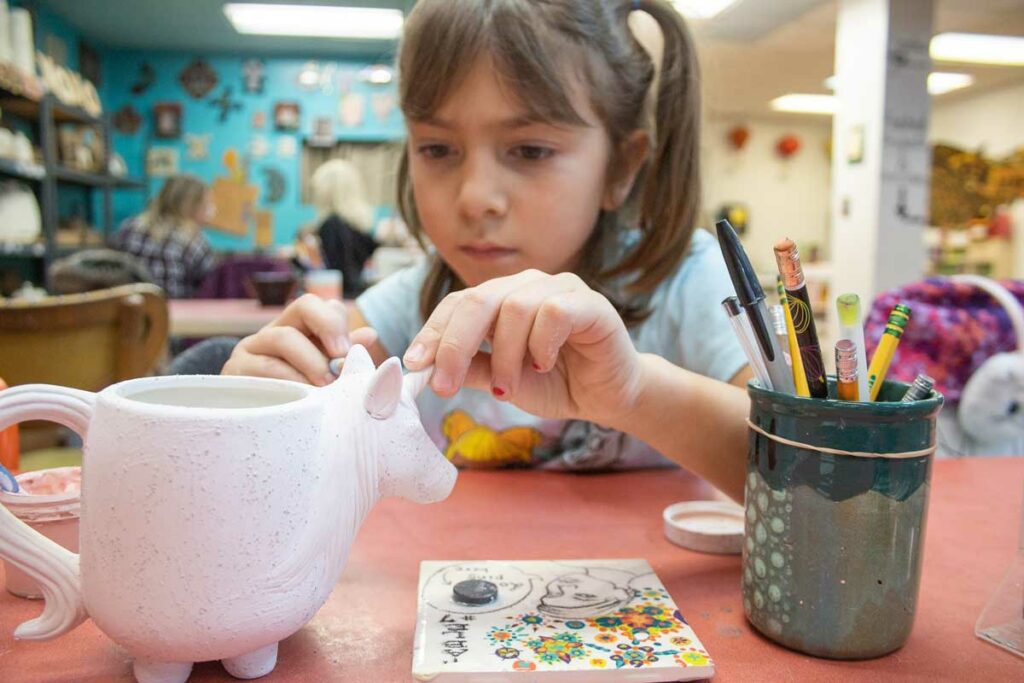 1. Pottery-Painting at The Fire
If your child enjoys painting and creativity, The Fire in downtown Appleton is a must! The Fire, a paint your own pottery studio, is super kid-friendly, and you can find a piece to paint at almost any price point. While you're here, you can also try your hand at glass fusing or mosaic-creating! Be sure to arrive at least one hour before closing. Check out their hours and other details to plan your visit.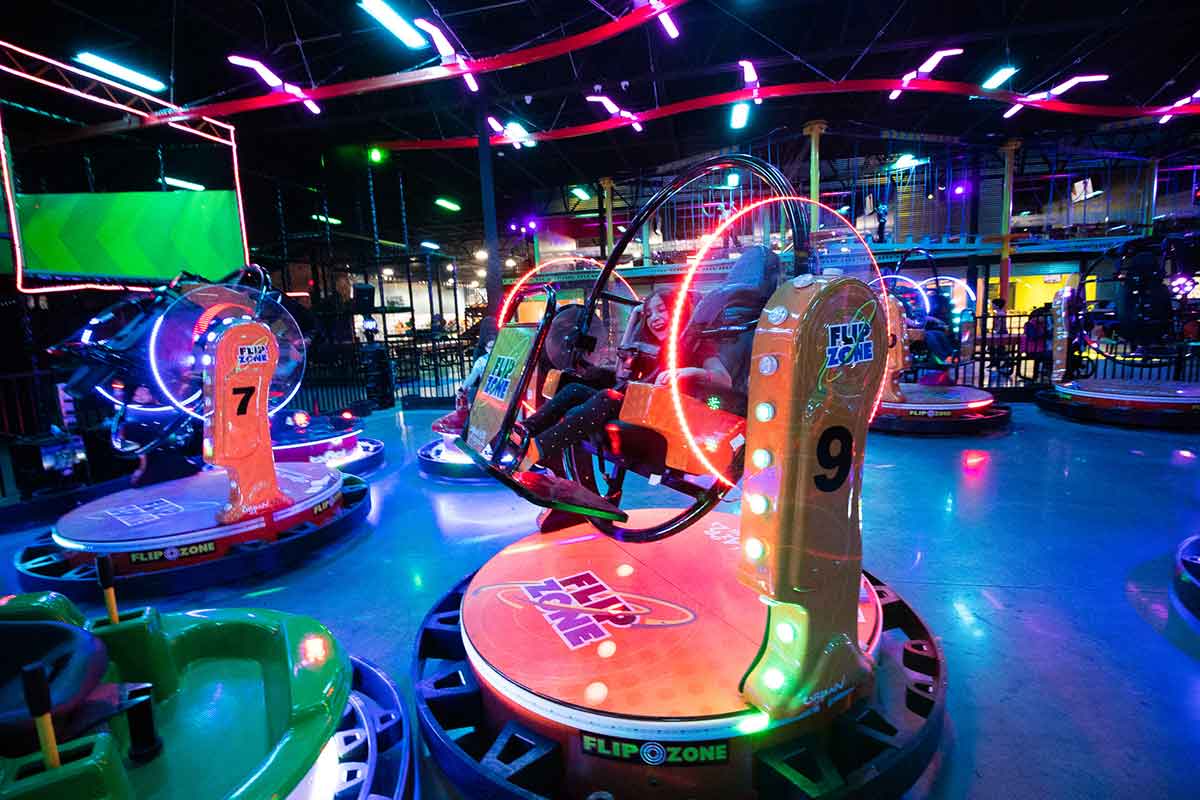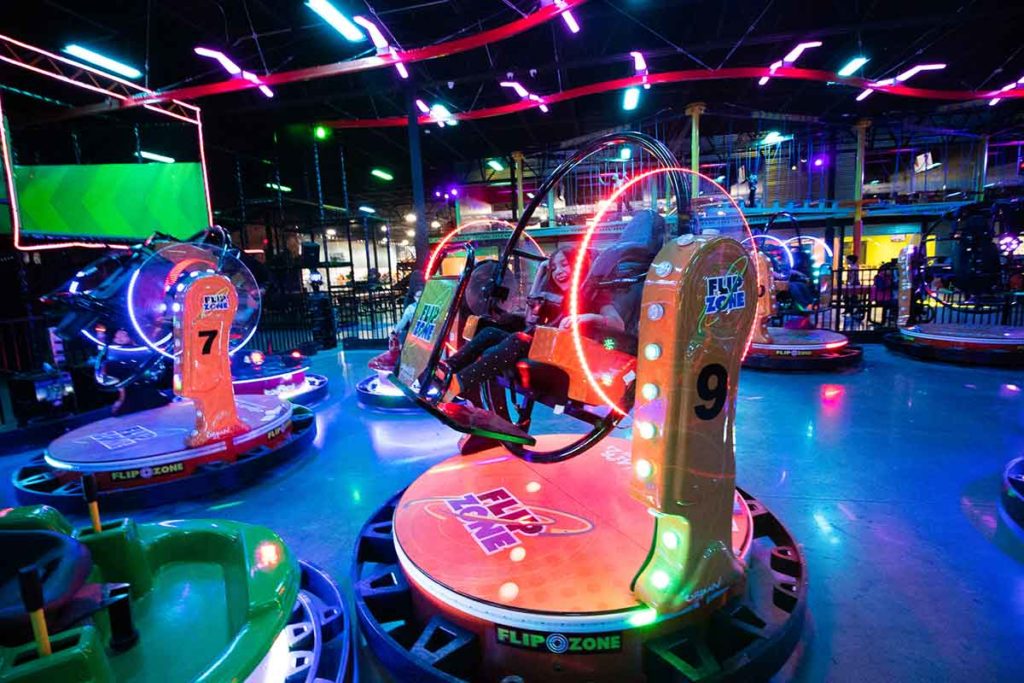 2. Monkey Joe's, Altitude Trampoline Park, Urban Air, or Luv 2 Play
Don't overlook a day out at a local adventure park! Monkey Joe's is great for the slightly younger crowd. They have a variety of games and inflatables for jumping, sliding, and loads of fun. Luv 2 Play is a free-for-all indoor playground that is sure to keep your kids, young and old, busy for hours! Altitude Trampoline Park is for the jumping-lover in your family. Urban Air has jumping, zip-lining, go-karts, bumper cars, and more! Your little ones will burn off tons of steam while bouncing around here. Be sure to check all of their websites for pricing, hours, special areas/hours for babies & toddlers, and other requirements such as waivers.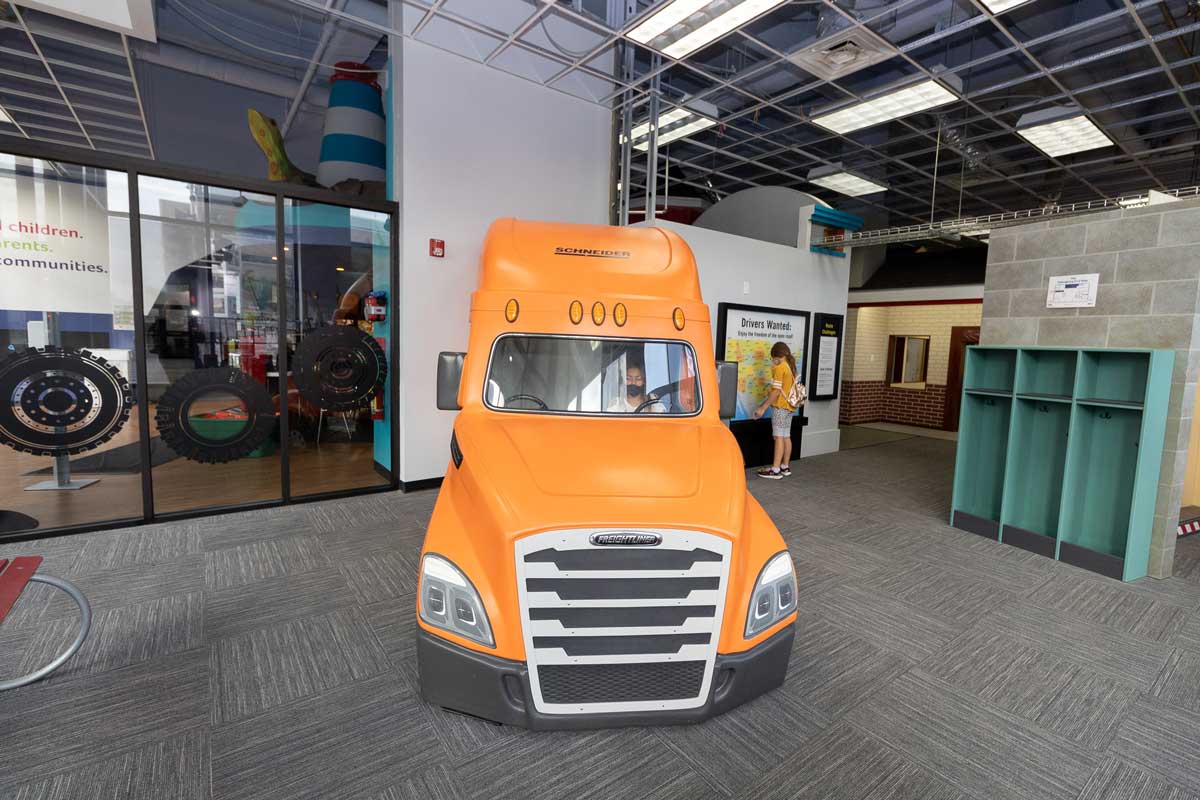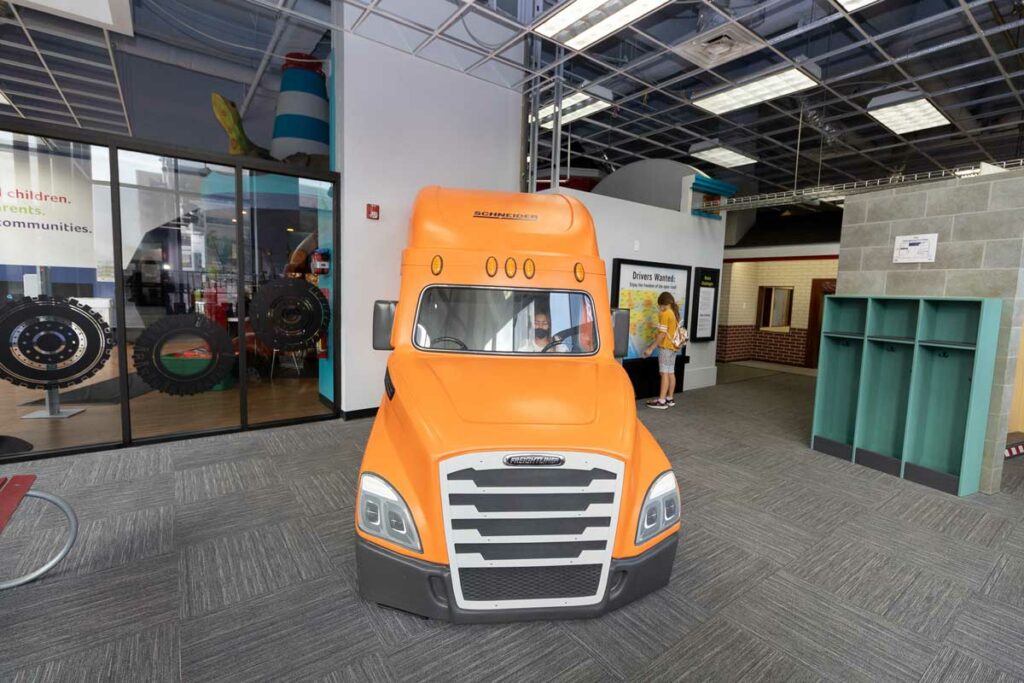 3. Building for Kids
Has it been a while since you've been at the Building for Kids? There's no time like now to make a return trip! From water play to painting to sliding through a heart, there is plenty here to keep your little ones busy for hours of learning and fun. Tip: We recommend having a low child to adult ratio, especially if your children are on the younger end and tend to wander quite a bit. Also, masks are currently required for everyone over three years, and you'll need to register before going. Check out their website for all the details.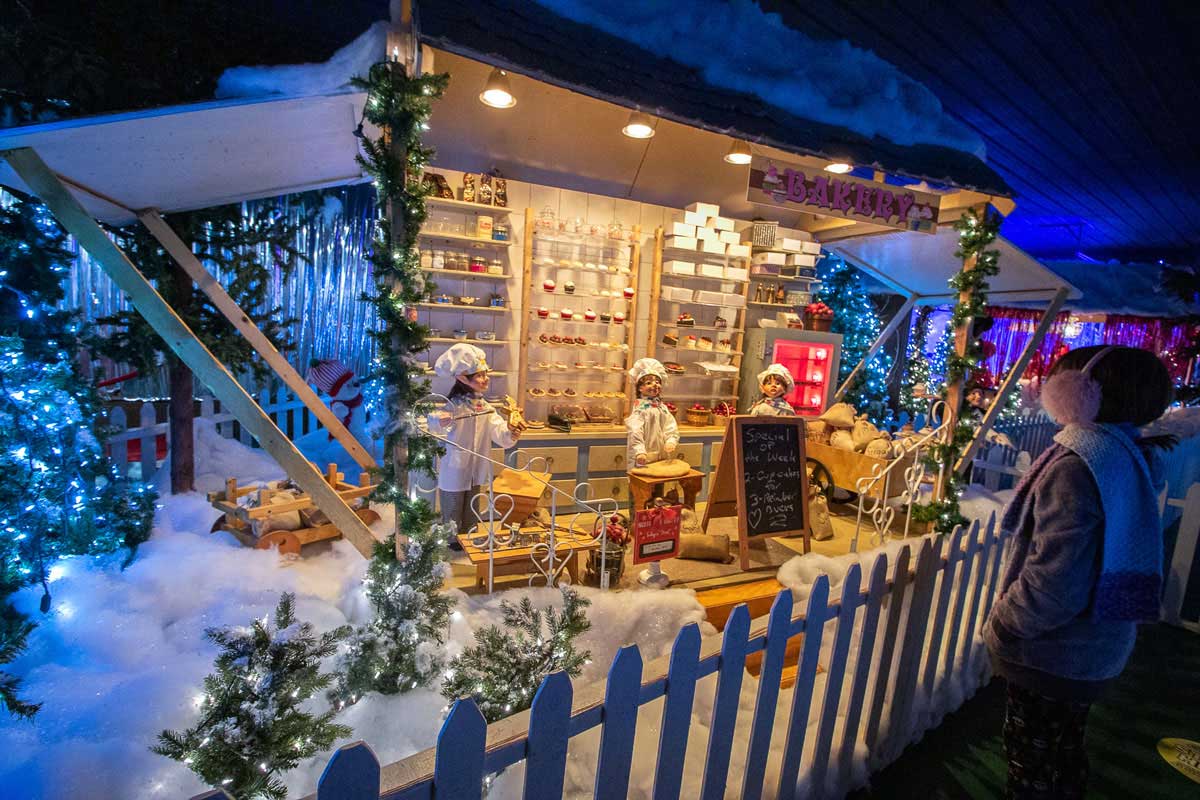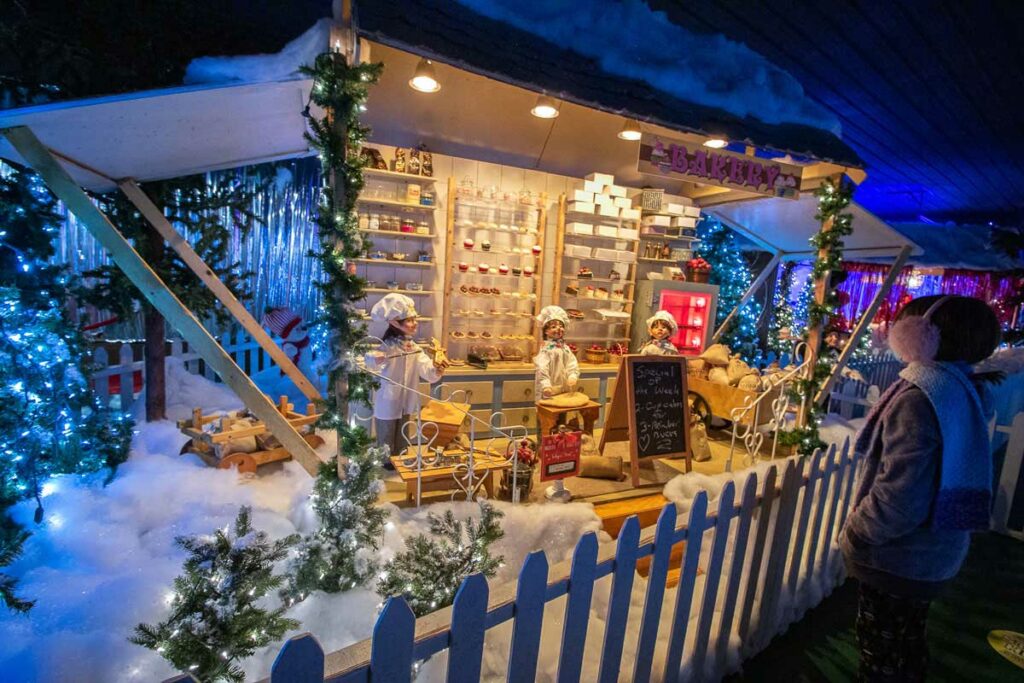 4. The North Pole Christmas Village
The North Pole Christmas Village, a Northeast Wisconsin favorite, is up and running through January 2, 2022! Formerly located in Kaukauna and now at its new and improved home in Chilton, this winter wonderland brings all of the magic of Christmas to life with interactive displays of Santa's workshop complete with elves and reindeer. Be sure to bring along a free-will donation to help keep this holiday gem going year after year. Read more here to plan your visit.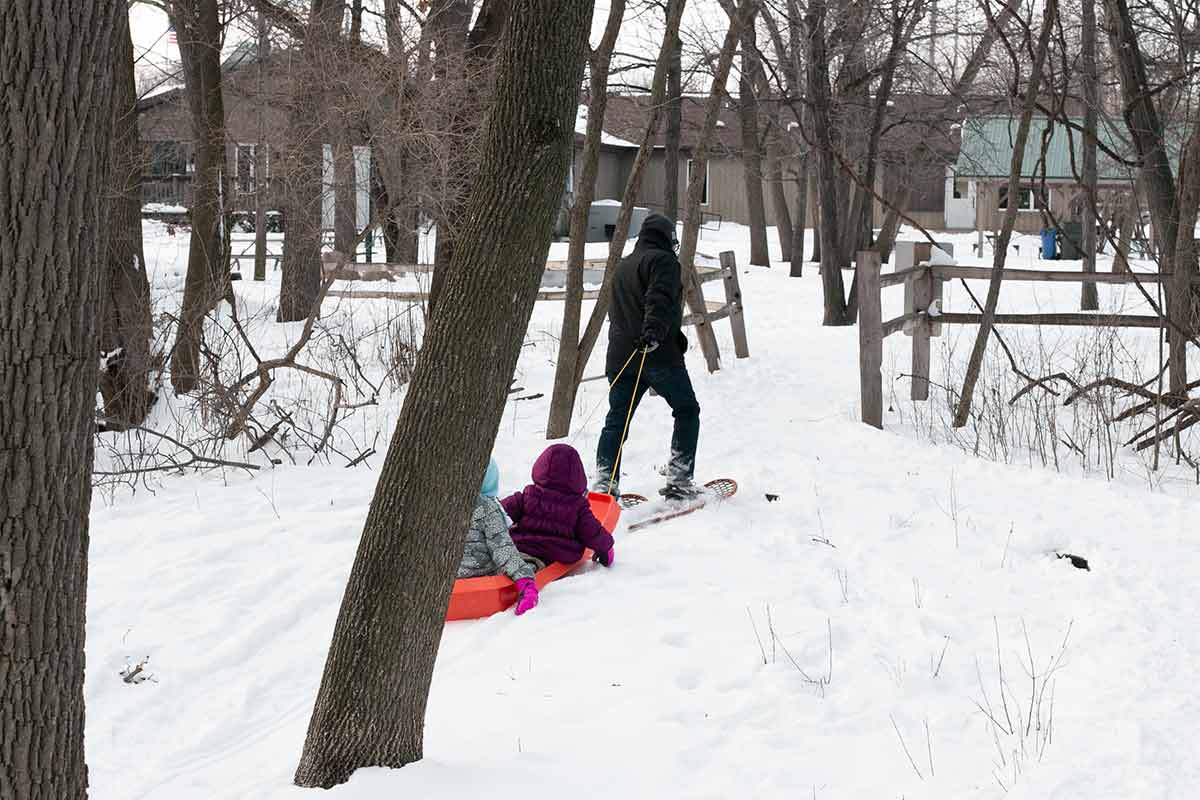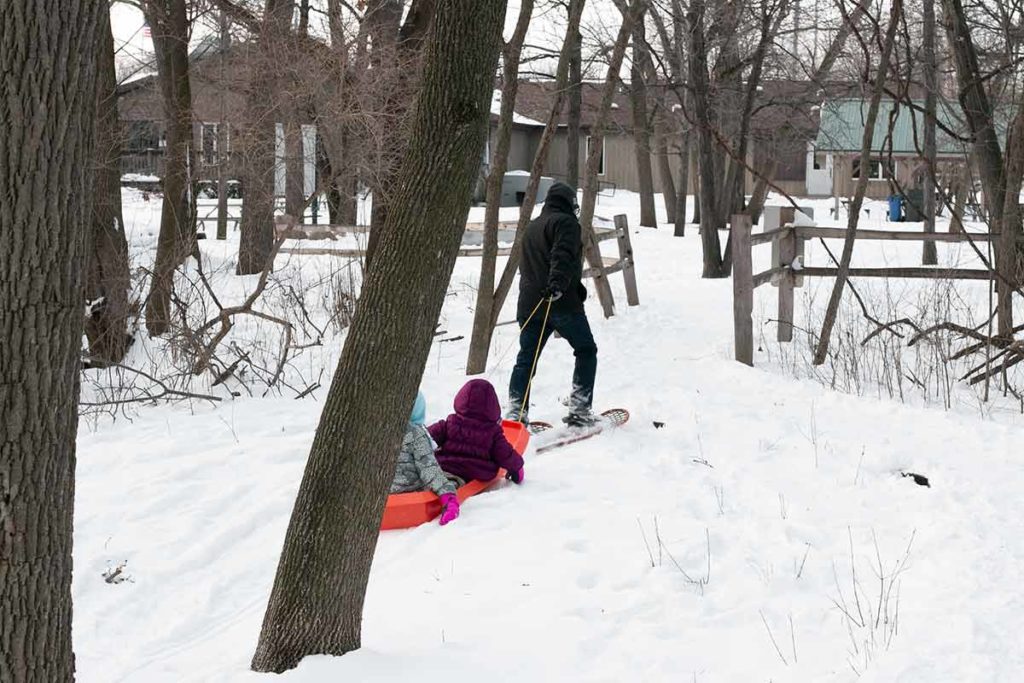 5. Snowshoeing at Heckrodt Wetland Reserve
If your family has not yet tried out snowshoeing, you are definitely going to want to give this a whirl! As long as the snow depth cooperates, you can enjoy snowshoeing in a variety of local spots, including Bubolz Nature Preserve, High Cliff State Park, and really, at any local park. Just be sure to avoid any groomed cross-country skiing trails or snowmobile trails. Our favorite local spot for snowshoeing is Heckrodt Wetland Reserve! While you're here, you might keep an eye out for deer as you meander through the trees. Also, make sure you swing by the fabulous outdoor kitchen, zip line, and nature-themed playground while you're here. You can rent snowshoes right here at the Visitor's Center for a $5 deposit/pair that will be returned when you check your gear back in.
Looking for other fun spots to try out snowshoeing? Check out our guide.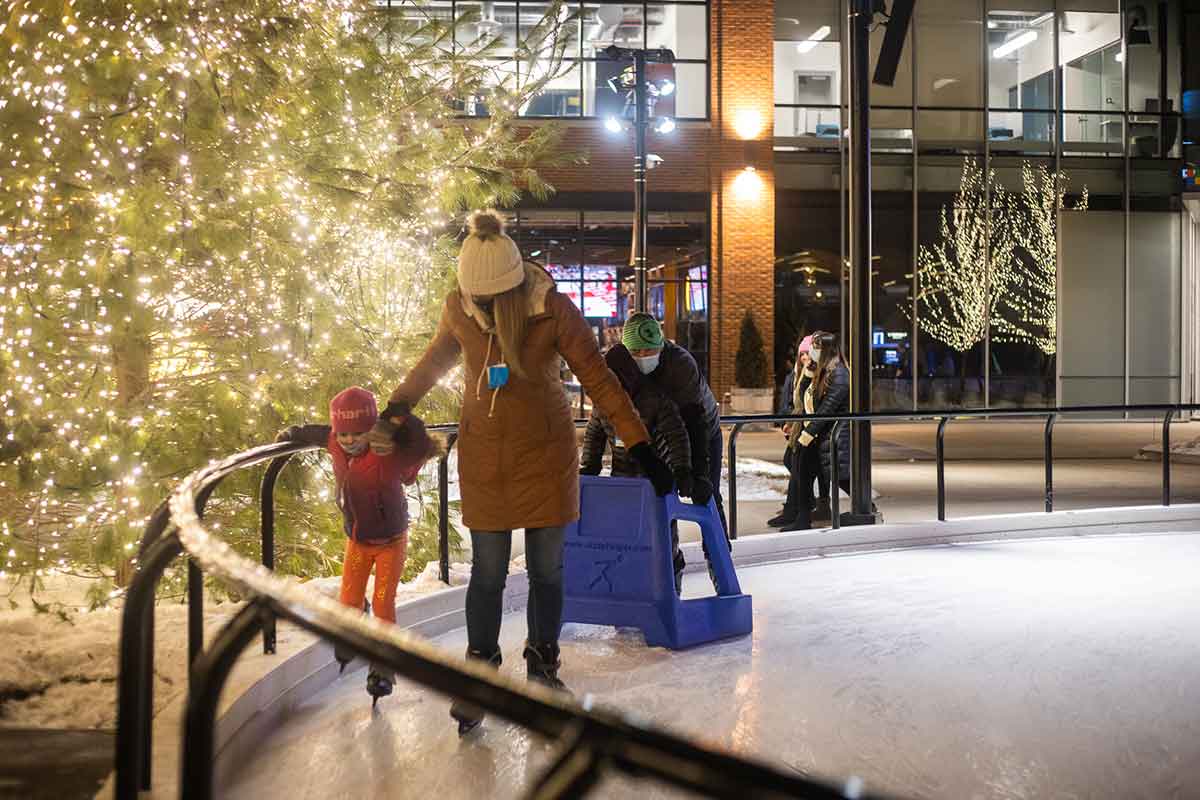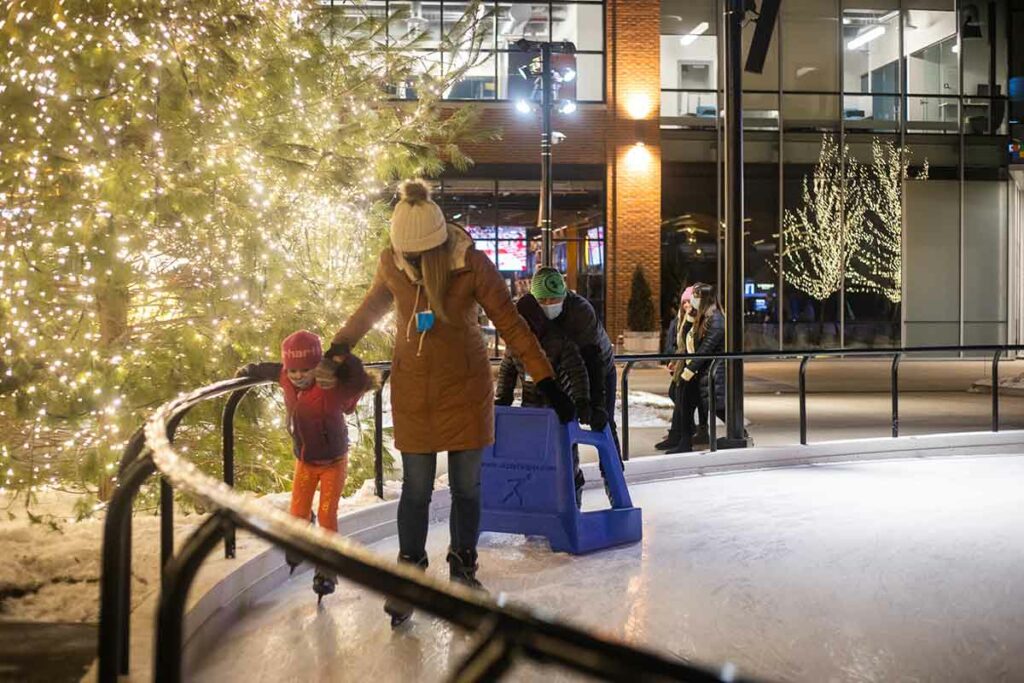 6. Ice skating
It doesn't get more iconic than taking a spin around an outdoor skating rink in winter in Wisconsin. If you haven't yet taken your family to the Titletown Ice Rink in Green Bay or the brand new ice rink at The Plaza in downtown Neenah, now is a perfect time! Both venues offer skate rental and other fun amenities. Also, keep in mind that both locations function as cash-less and do require a waiver before braving the ice.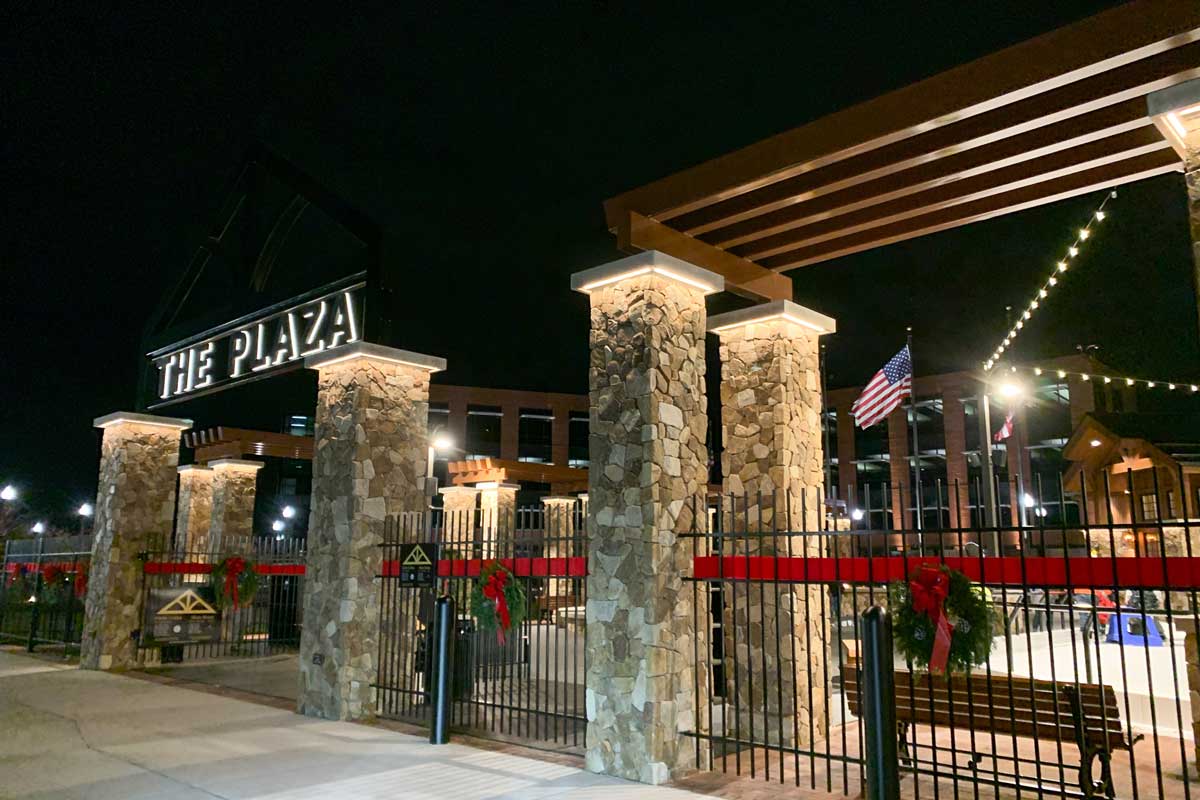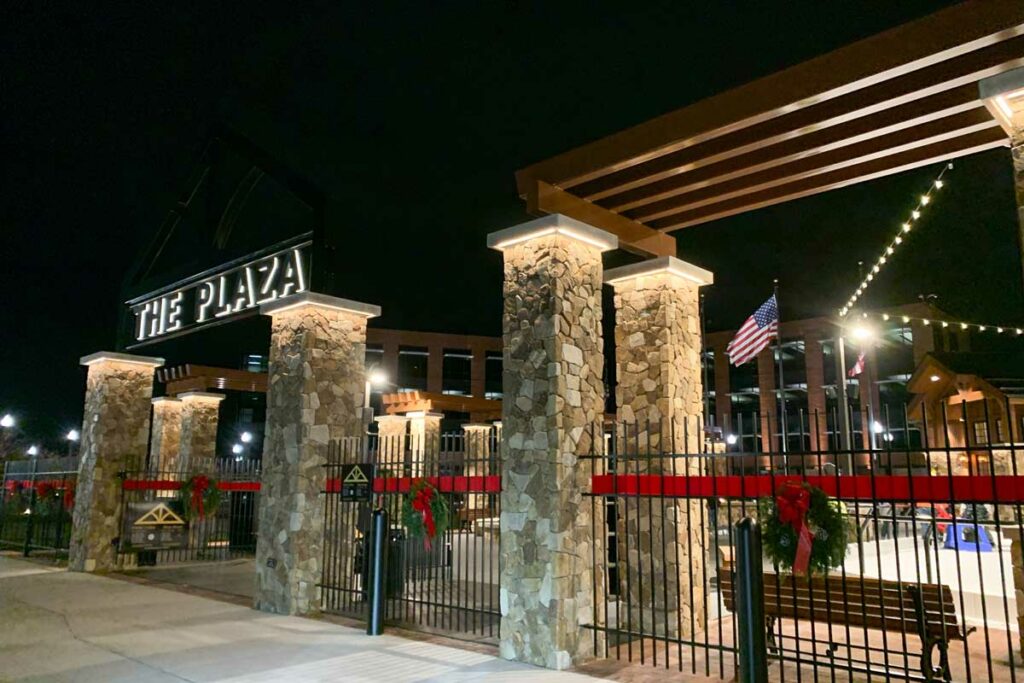 7. Pierri Pizza and Doughlicious in Downtown Appleton
A good, classic night out for pizza with the family is an excellent way to spend an evening over the winter break. We recommend Pierri Pizza, formerly Frank's Pizza Palace on College Ave, for the best slice in town! After pizza, grab a scoop of edible cookie dough just down the street at Doughlicious. There is a sweet treat for everyone here, and they even offer keto, gluten-free, and vegan options!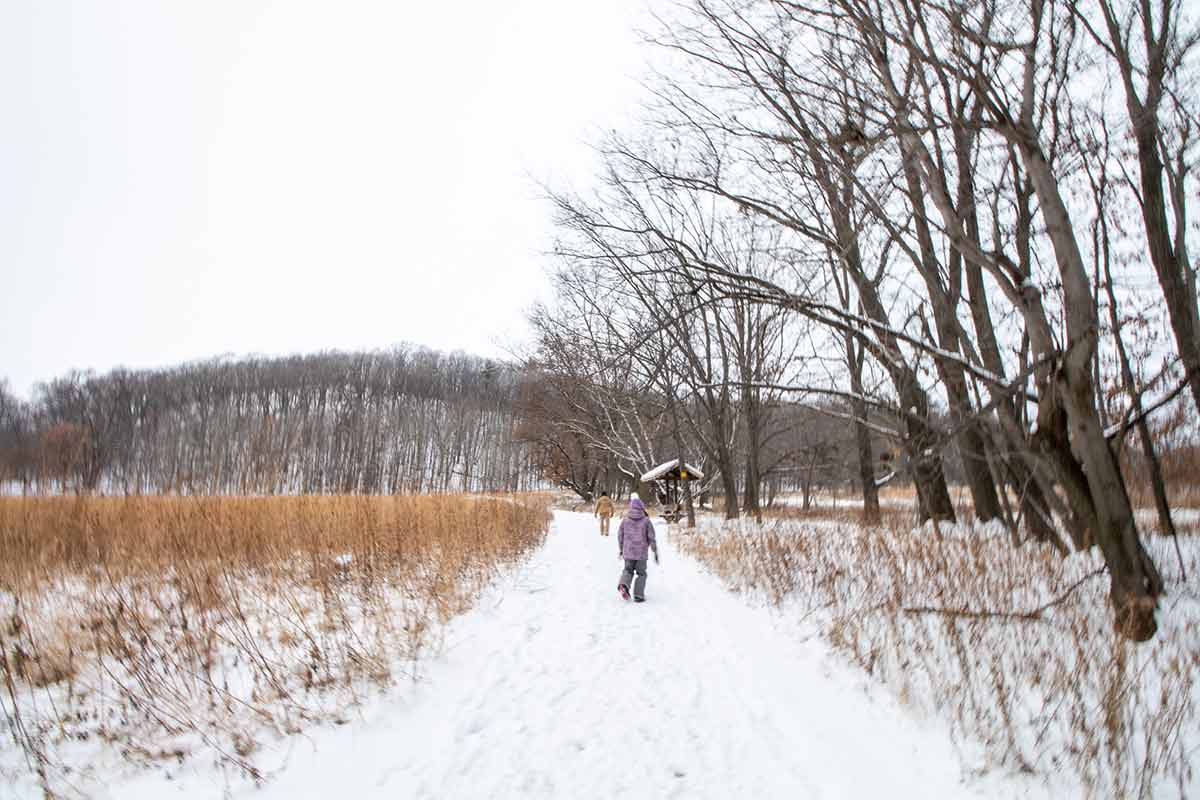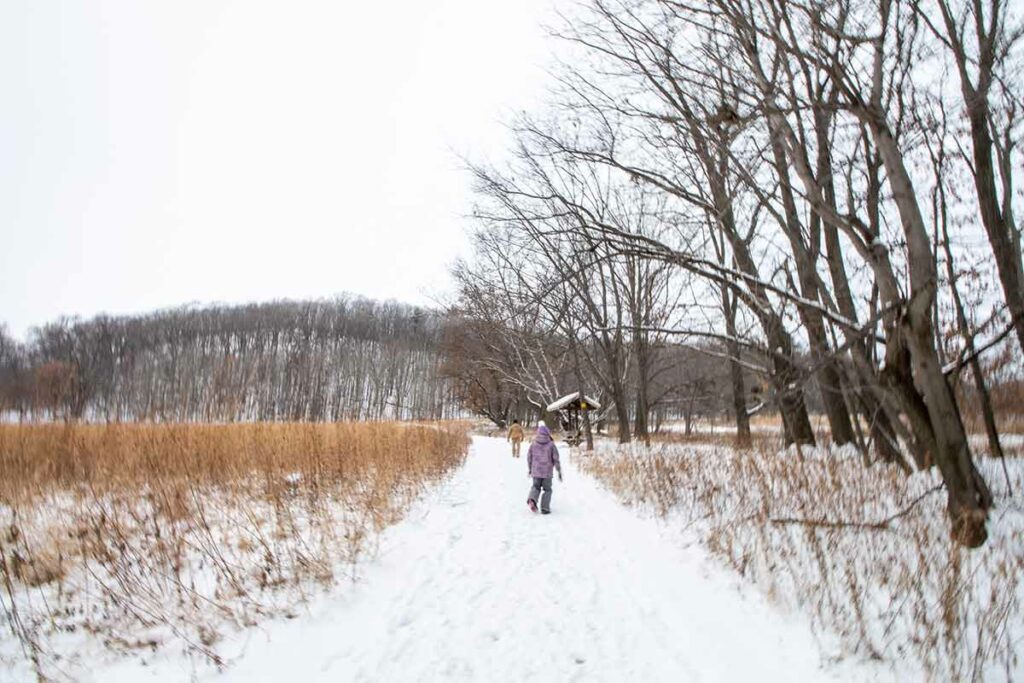 8. Mom and Dad Date Nights
A favorite in our family is making room in your schedule for one on one dates with your kids! Favorite wintertime activities include ice skating, ice cream, visiting a toy store, a walk in the woods or a local park & hot cocoa, or breakfast out together. Your kids will love spending this quality time with their parents and will be begging to go again soon.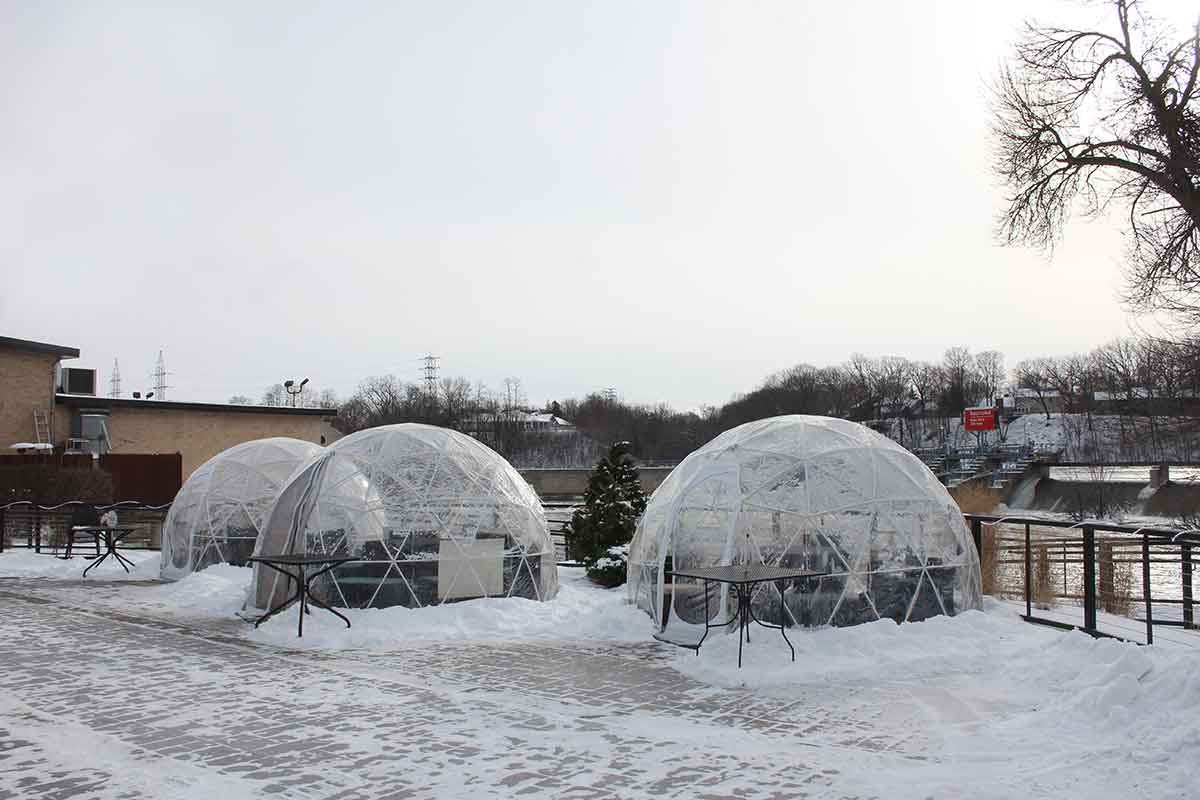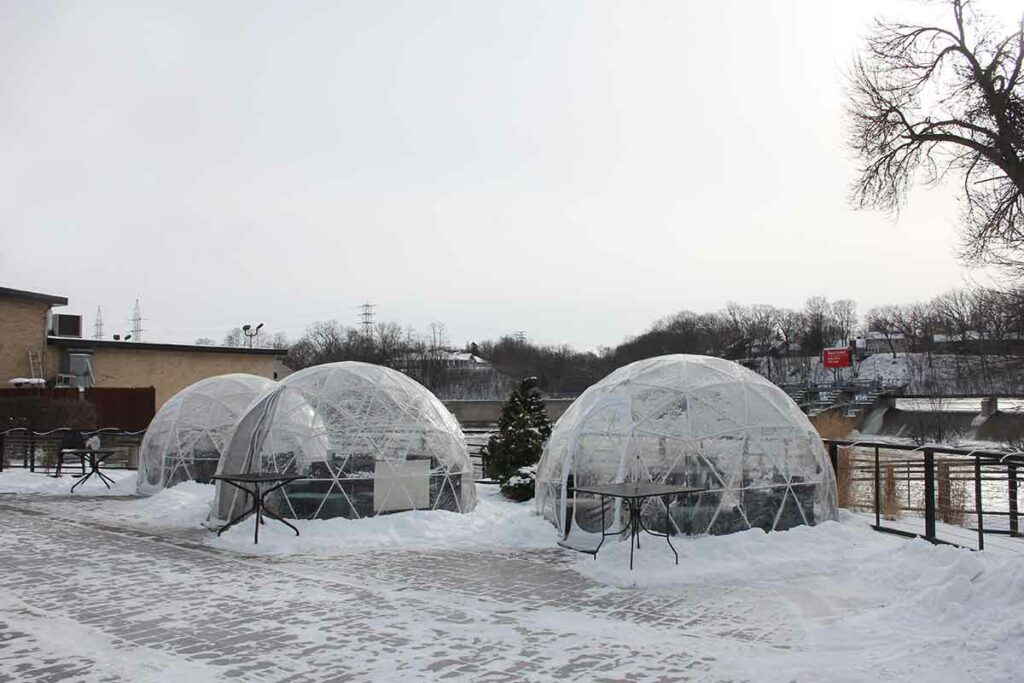 9. Linger at a Local Kid-friendly Coffee Shop
Winter break is a perfect time to explore a local coffee shop cafe! Have you visited the Pawffee Shop in Grand Chute? If you and your little ones are cat-lovers, you will be smitten. Enjoy a coffee and treat in their cafe, and then make your way to the cat lounge to cuddle some seriously adorable kitties. If you happen to fall in love, good news—ll of their feline friends are adoptable!
Another amazing local favorite spot for coffee with kiddos, is the Fireside Cafe located inside Christ the Rock Community Church in Menasha. This family-friendly cafe is open to the public and has something for children of all ages! Come check out their outdoor, natural playground or their indoor playground, toys, and board games for hours of fun. They're open Monday-Saturday from 8 am-2 pm.
Another great option for coffee & play is Familiar Grounds located in New London. Sip your coffee and enjoy a fresh-made breakfast sandwich over some adult conversation while your kids busy themselves in the pretend kitchen and play area.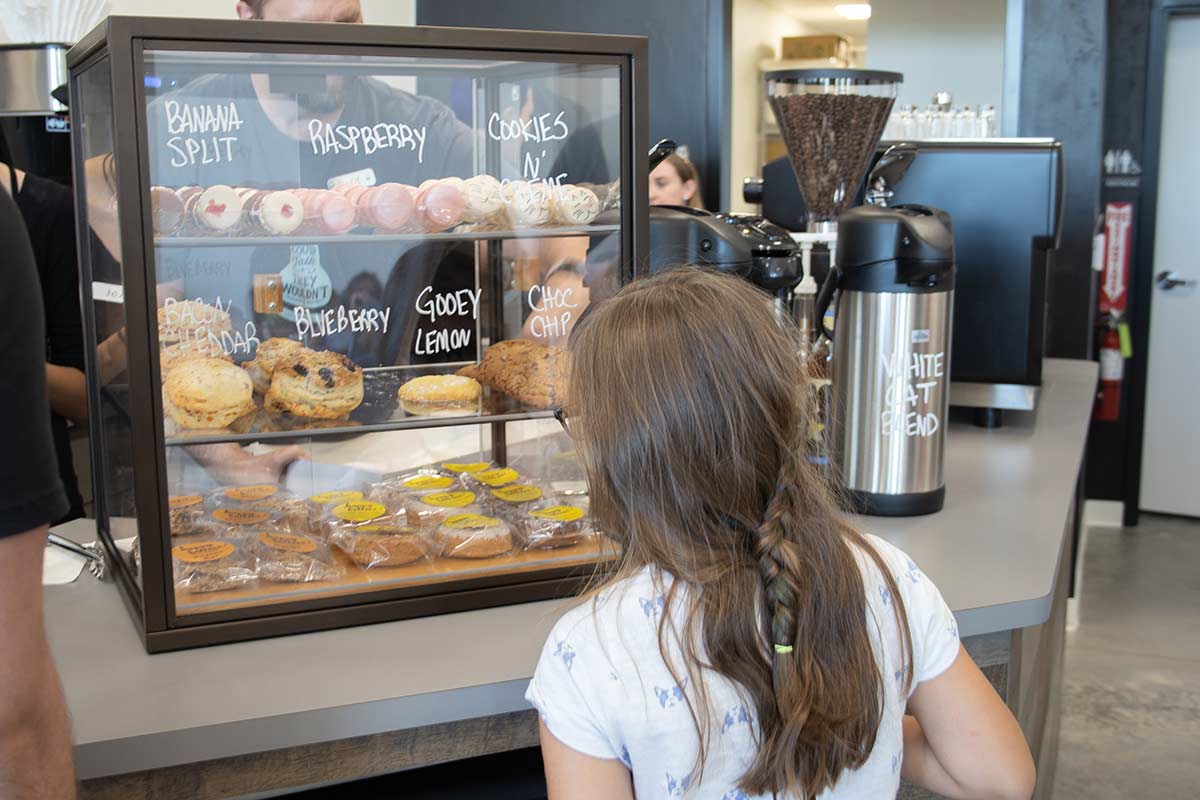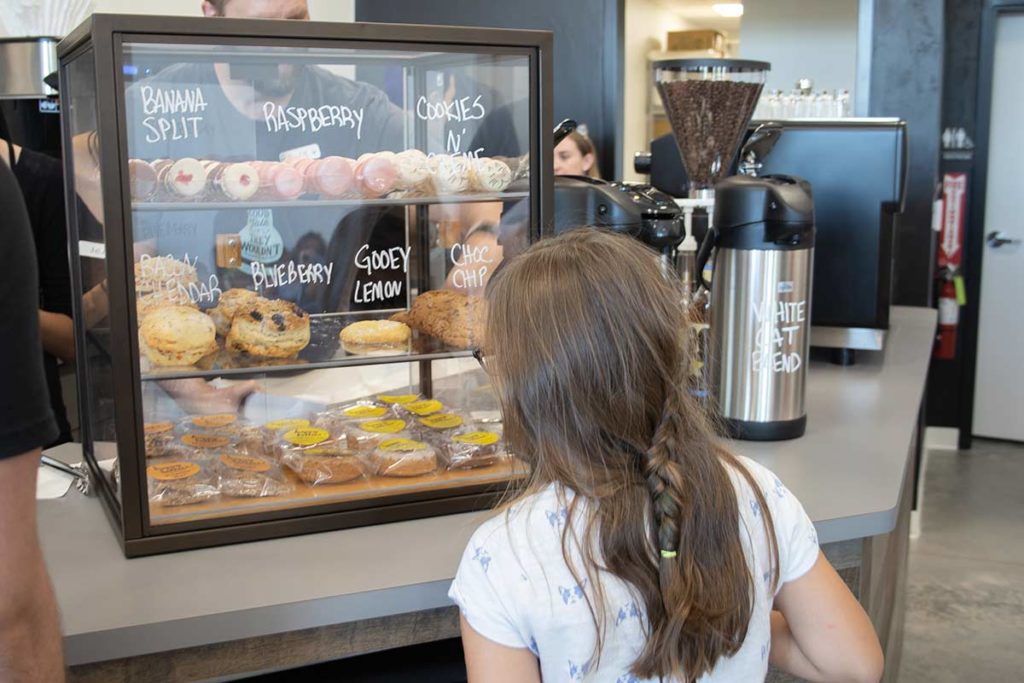 10. Build a Gingerbread House
Early to mid-December can get so jam-packed with everything Christmas! Don't be afraid to save some of these more time-consuming activities for your winter break. Consider building a family gingerbread house together or baking some favorite holiday cookies or treats after your holiday celebrations this year. You can purchase kits or supplies ahead of time when they are on sale and freeze them for a snowy, relaxing day at home.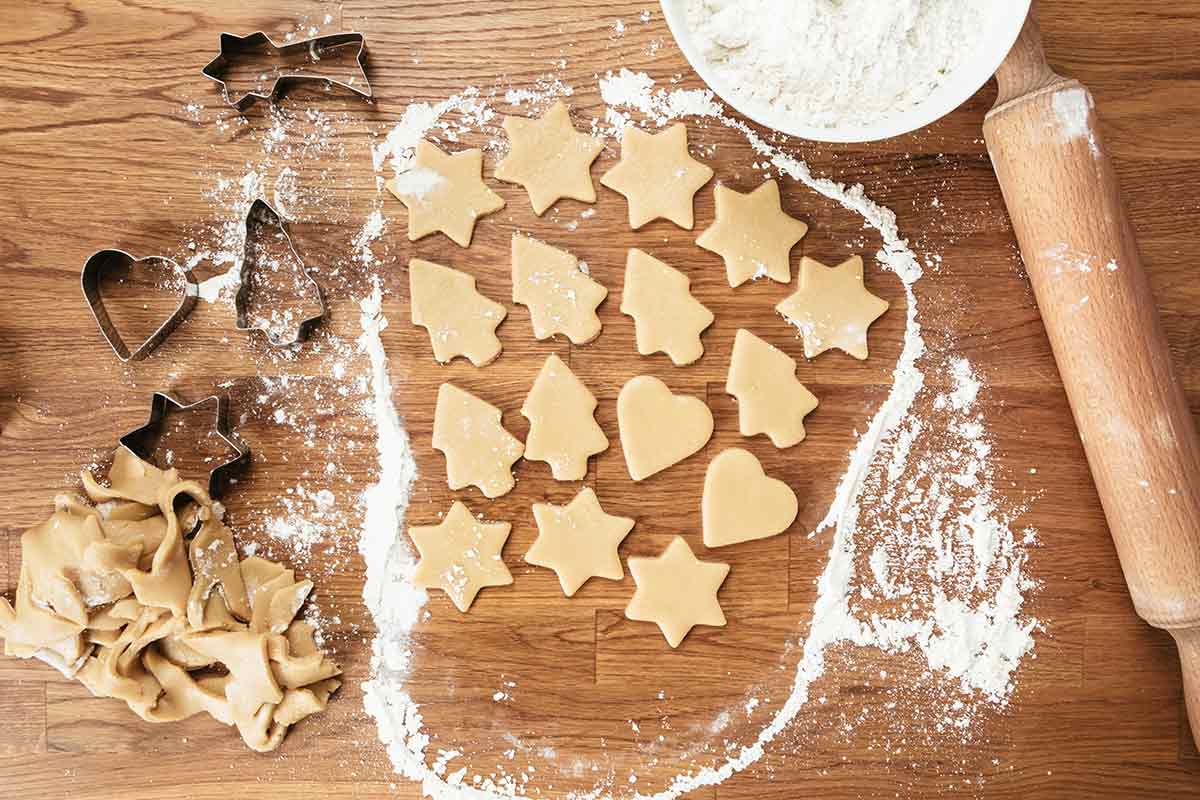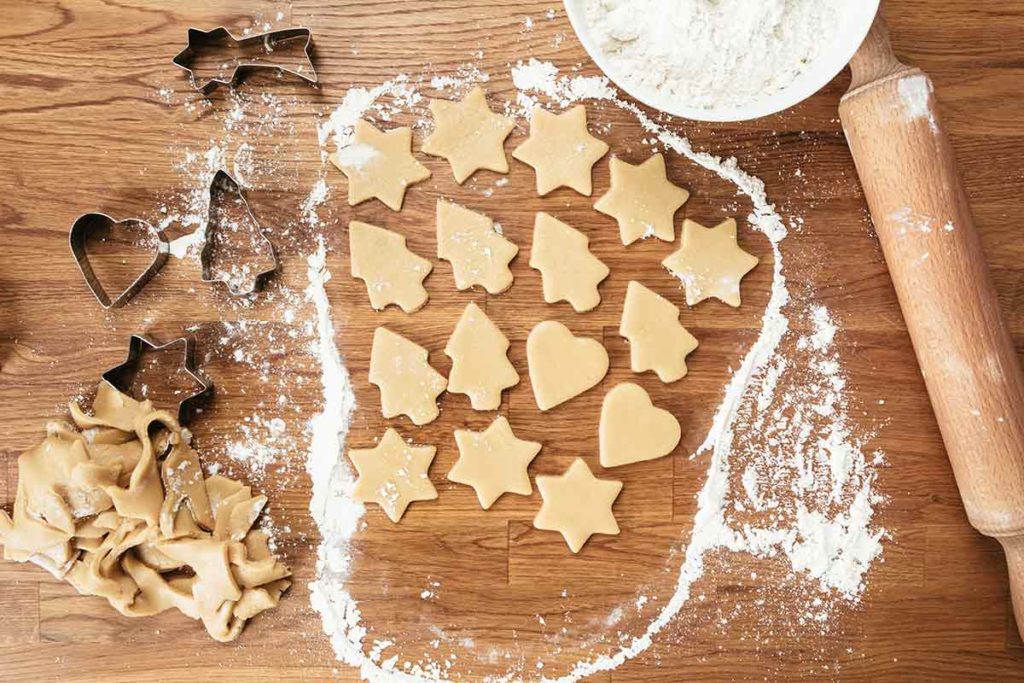 We hope you've gained some inspiration to make your family's winter school break a wonderful time together! Do you have other great ideas to keep children busy during the cold days at home? Please, share with us below!