The Building for Kids Children's Museum offers specially designed exhibits, programs and events that empower children, engage parents and energize communities.
While a trip to the Building for Kids Children's Museum may look a little different, it is the perfect place to safely play and explore with your family. Kids can learn and discover as they play, learn, and grow with interactive exhibits and programs. Parents can engage alongside their children and take part in their child's journey of exploration and excitement.
The BFK staff has worked hard to continue to provide these relevant and meaningful engagement opportunities for families in our community through innovative ways focused on keeping families and the community healthy and safe. One such option for families is the private rental of BFK exhibits through Exhibit Exploration sessions.
Learn more about the Building for Kids programs and activity kits!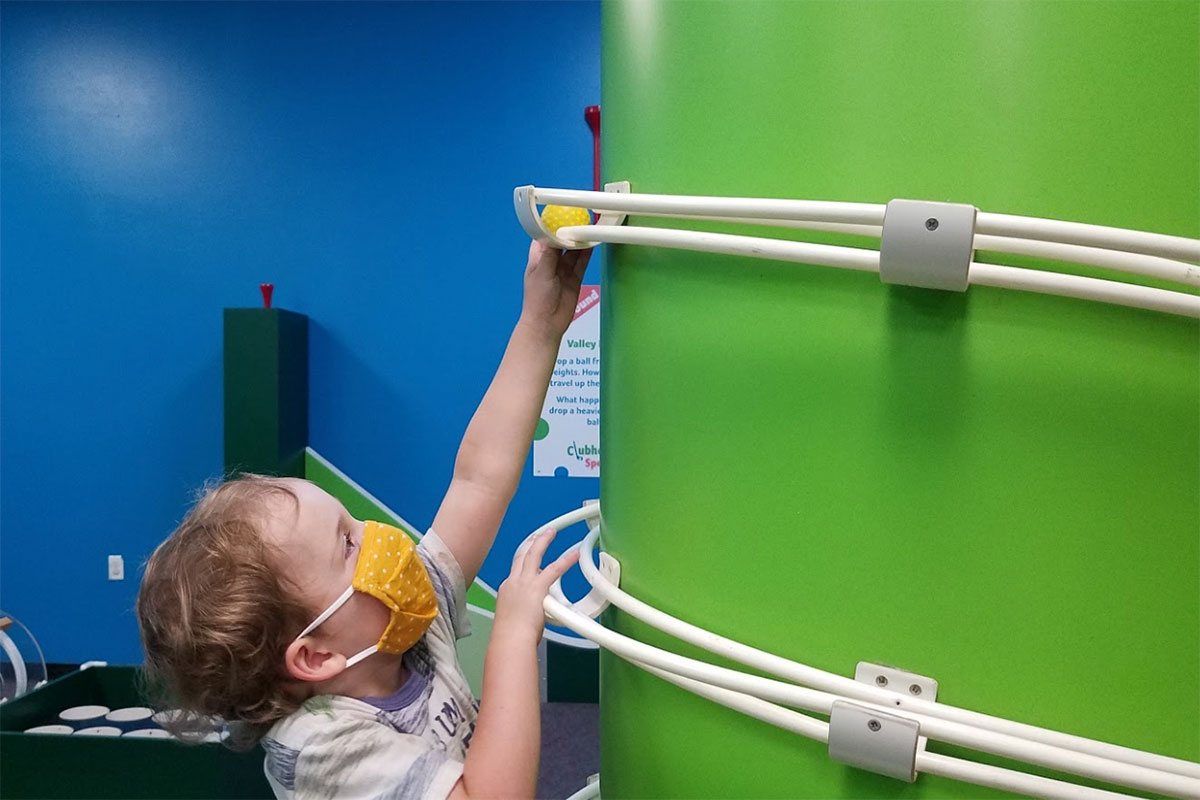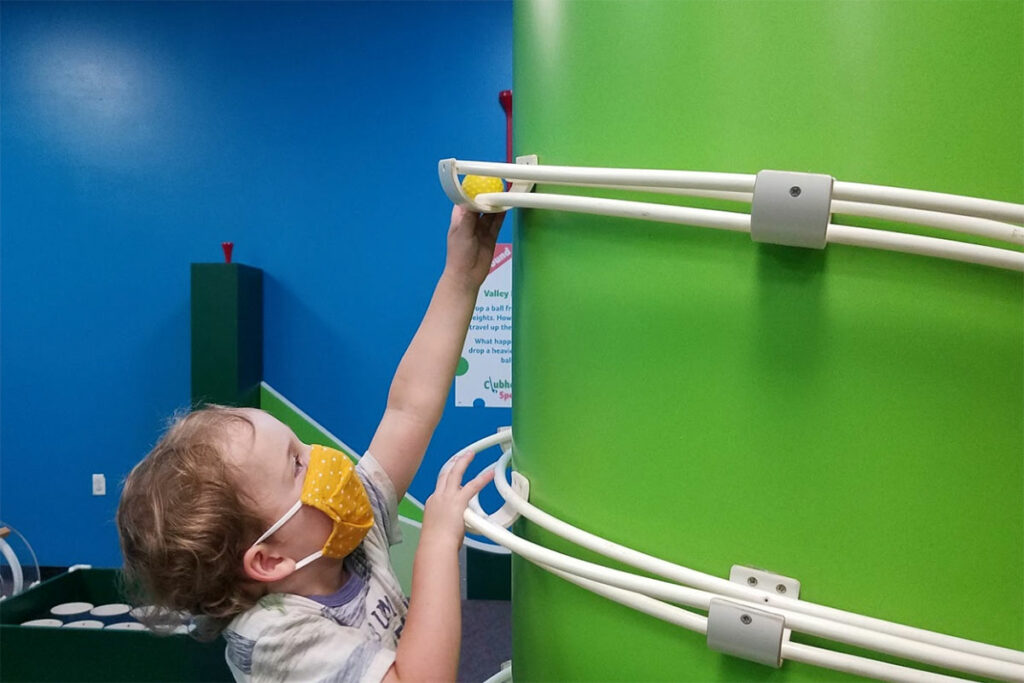 Exhibit Exploration Sessions
With an Exhibit Exploration session, households can register for an hour of exclusive access to one of four predetermined exhibit groupings in the museum. This means you will be the only household playing on and interacting with those exhibits in the grouping you chose.
This opportunity exists in timeslots throughout the week including weekday, weekend, and evening hours. Exhibit Exploration is free for members and $35 per household for non-members. Registration is required.
Exhibit Groupings For You To Choose From
Littlest Branch, Big Rig Depot & ThedaCare Doll Hospital – Be a banker, check the big rig engine, and take care of very important patients!
BFK Jet, 1st Floor Tree House & BFK Convenience Store – Be a shopper or a worker stocking the shelves. Then slide over to spend some time as a pilot. End with a climb up the tree house into the nets to different forts.
Firetruck & Clubhouse Sports – Save the day and put out the fire and then explore the golf ball physics playground or test out your golf skills on the putting green.
Water Gallery & 2nd Floor Tree House – Create a vortex, build a boat, and create a fog mushroom. Climb to the top of the treehouse!
Babies & Toddlers Around the World – This exhibit space is specifically designed for visitors ages 3 and under to explore and learn in a stimulating and safe environment. They'll take a trip around the world, from going down the mountain slide to crossing the bumpy sand dunes.
Heart Slide, Construction Junction, & Move It – Slide down a 10 foot heart slide, operate the big crane, and whisk balls through tunnels in our simple machine playground.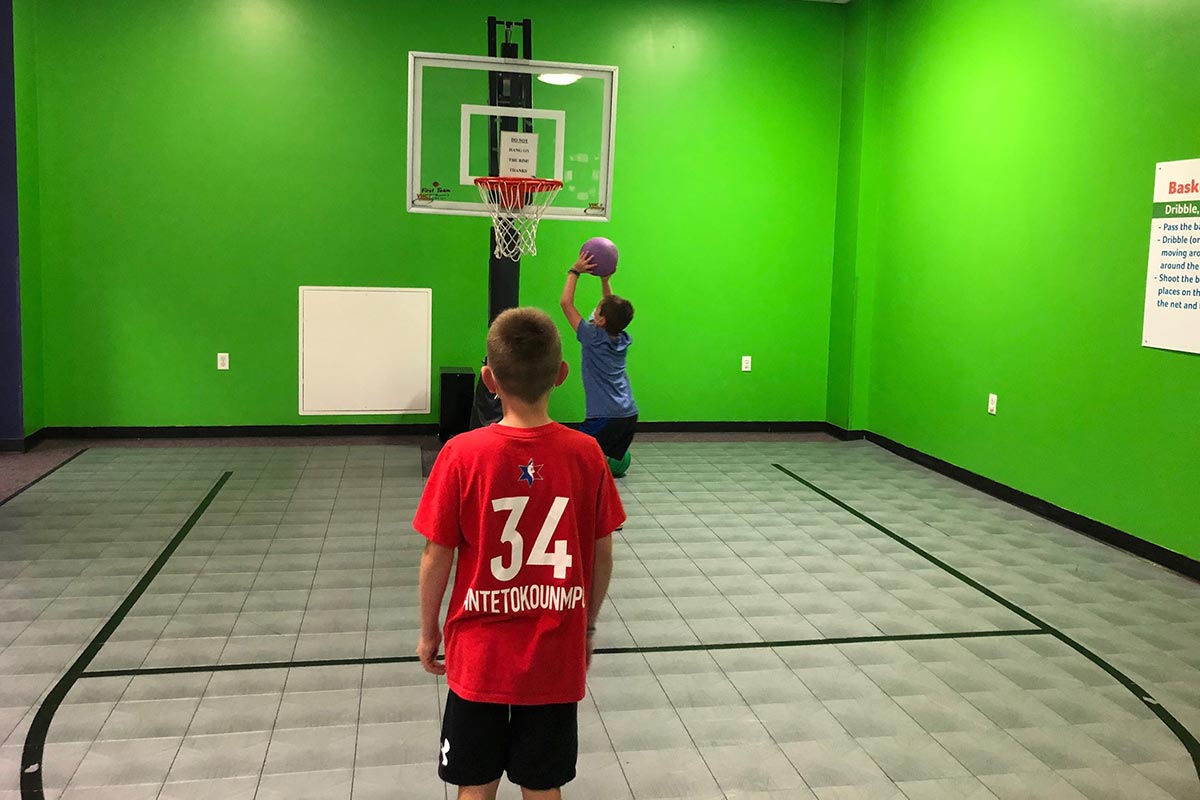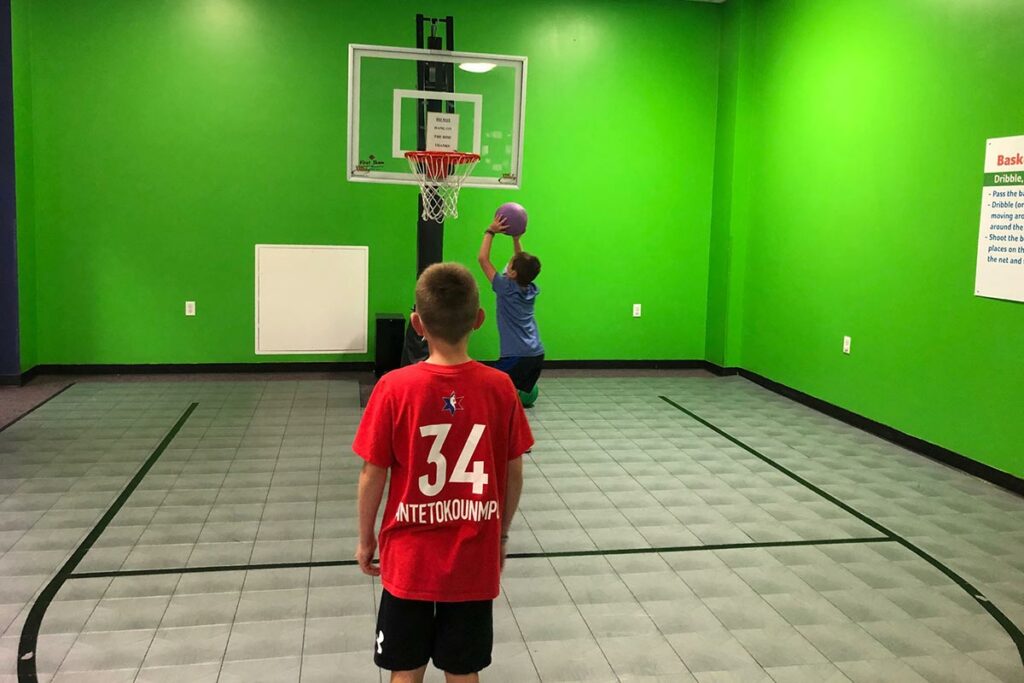 What can I expect when I come to the BFK for an Exhibit Exploration session?
Upon arrival, you will check in at the Welcome Desk and be asked to sanitize your hands. You will then be directed to your exhibit grouping. Waiting for you there will be a container filled with all of the toys you will want to play with on your exhibits. These toys are rotated out and thoroughly sanitized after each Exhibit Exploration session. While you play, no one else will be interacting with any of the exhibits in your grouping and staff will maintain a safe distance. Additionally, you will have access to your own private family bathroom for the duration of your visit.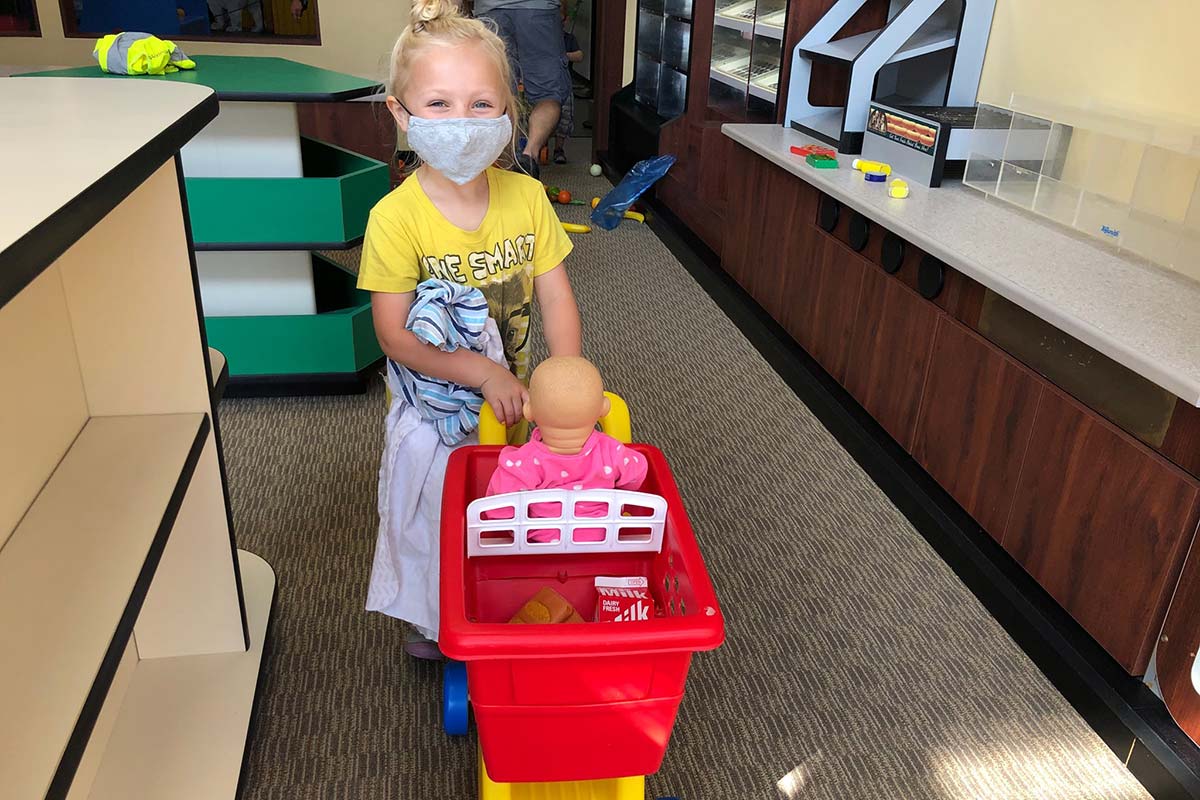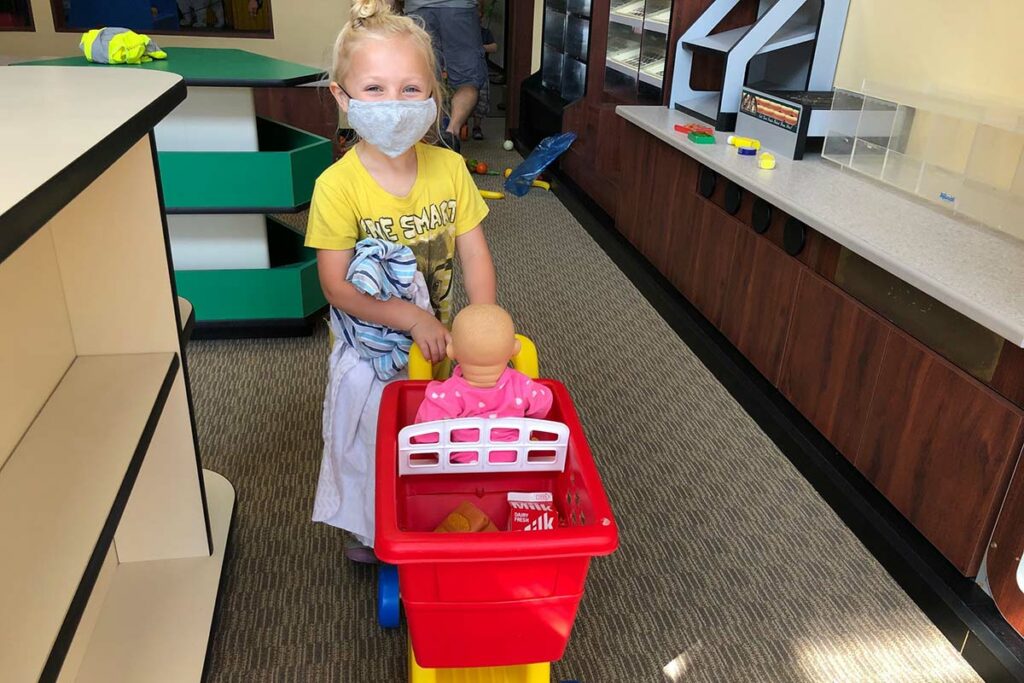 What safety precautions are in place to ensure a safe and clean playing environment?
The safety of visitors, staff, and community is the top concern at the Building for Kids. It is for this reason that all visitors 3 years and older are required to wear masks while in the building. During an Exhibit Exploration session, your household is the only one playing on the exhibits within your grouping to ensure distancing from people outside of your household. Additionally, all surfaces are thoroughly sanitized in between each Exhibit Exploration session.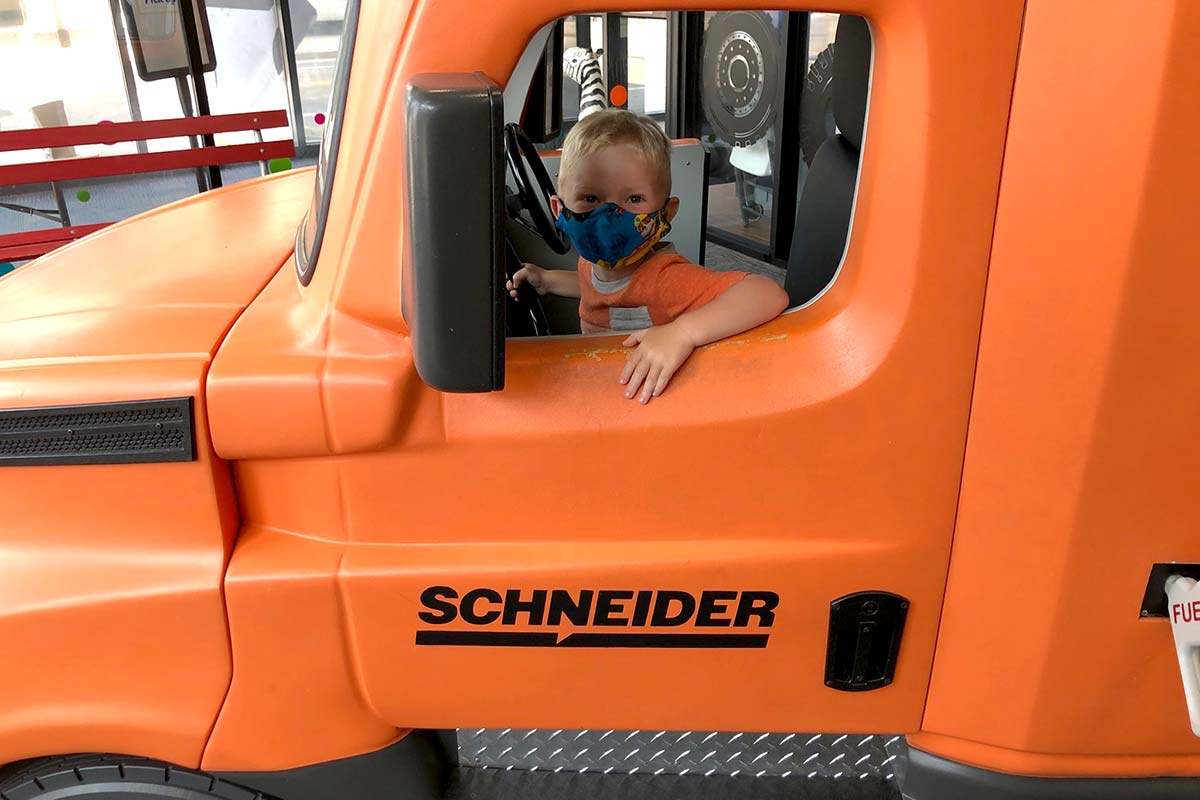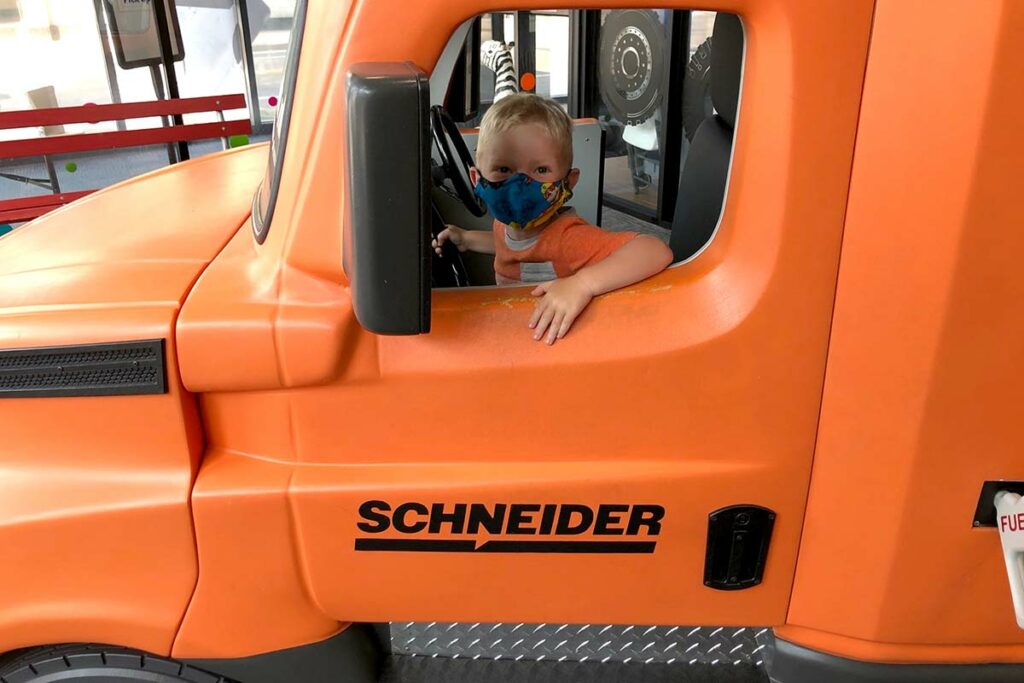 How do I register for an Exhibit Exploration session?
To register for an Exhibit Exploration session you can give us a call or register online here: Exhibit Exploration. When you register, you will be able to choose your date and time as well as which of the four exhibit groupings you would like.
Building for Kids Children's Museum
For more information on our current offerings or to register for any of these opportunities, visit our website or give us a call.