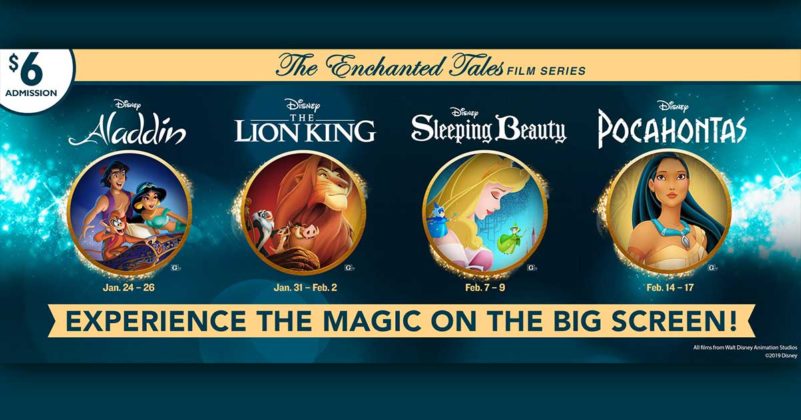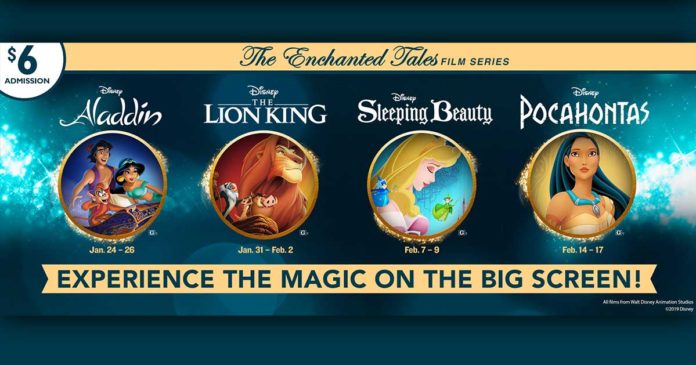 Disney has another round of Enchanted Tales and there are some serious favorites on the schedule!
We've got everything you need to know to head out to enjoy one of these classics with your kids. Sometimes, schedules change, so to check the theater to be sure that you're headed out on the right day at the right time. We love to use the Marcus app to pick our seats and get points to use toward future tickets or snacks.
Some of our favorite Disney movies were released to theaters when we were a little too young or a little too cool/old to make a trip to see them at the theater. It has been really cool that we've been able to catch these during Disney's Enchanted Tales series. Taking our daughter to see The Little Mermaid BIG was so fun. Choose your favorite, their favorites, or head to all four!
The Details
This series brings four awesome movies to local theaters for three-day runs. Tickets are just $6 and if your kids bring along a completed coloring sheet that you can print from their website, they get a free bag of popcorn. These popcorns are the perfect size for little hands, totally worth the coloring page printing.
Aladdin
January 24-26, 2020
Coloring Sheet
The Lion King
January 31 – February 2, 2020
Coloring Sheet
Sleeping Beauty
February 7-9, 2020
Coloring Sheet
Pocahontas
February 14 – 17, 2020
Coloring Sheet
Participating Theaters
Valley Grand Cinema
W3091 Van Roy Road, Appleton
(920) 831-0431
Oshkosh Cinema
340 South Koeller St, Oshkosh
(920) 233-1804
Bay Park Cinema
755 Willard Dr, Ashwaubenon
(920) 497-2453
www.marcustheatres.com/marcus-specials/family-friendly-films/disneys-enchanted-tales