Your dinosaur-loving family members will be so excited for this one! The Brown County Fairgrounds will be transformed this June into the Mesozoic Era with prehistoric dinosaurs! This event will happen for one weekend only on Saturday, June 26, and Sunday, June 27, 2021.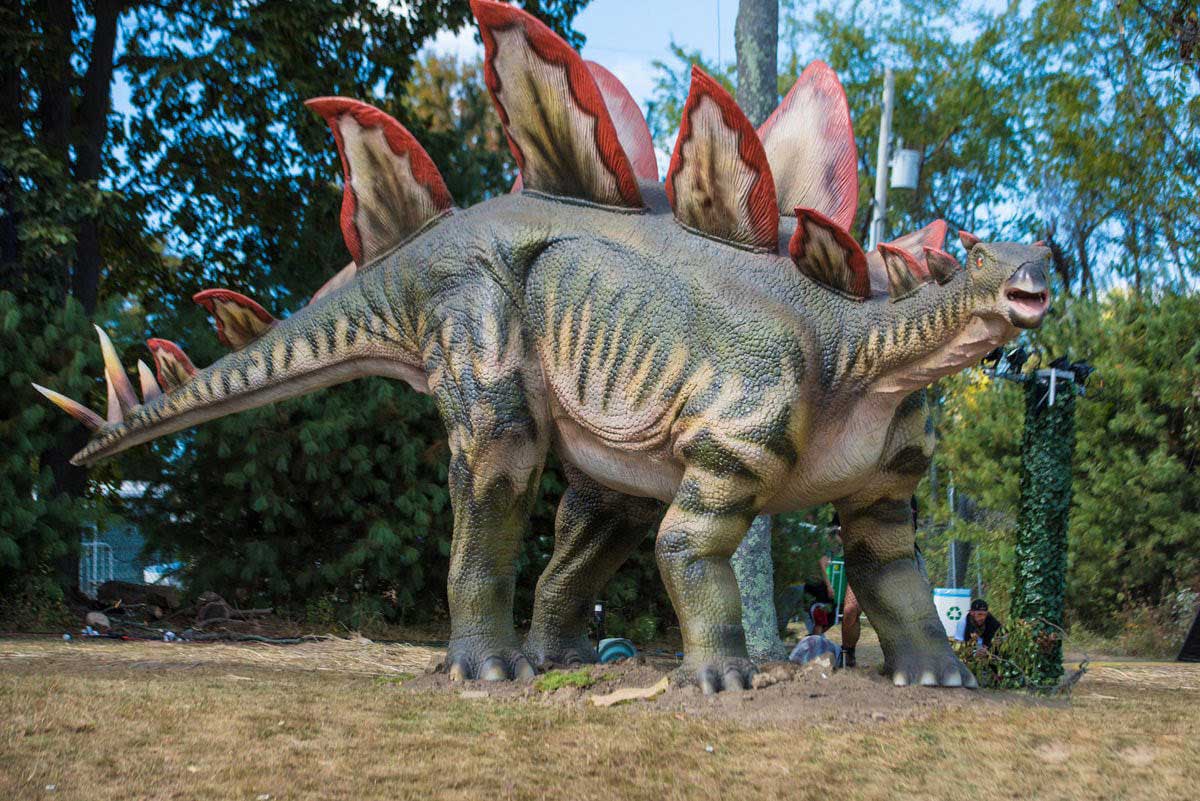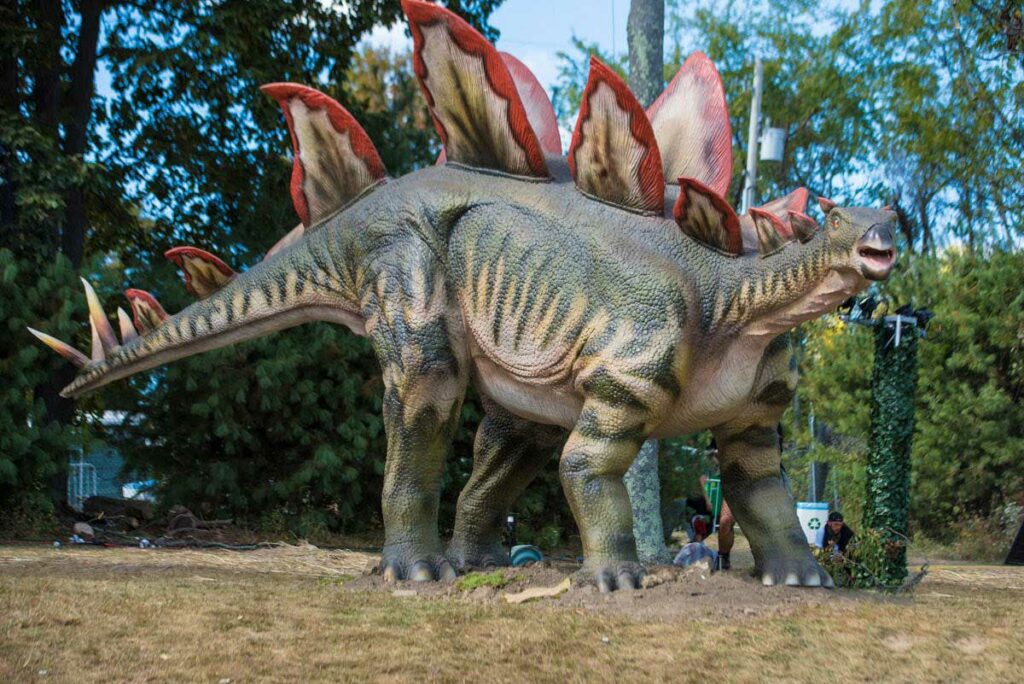 What to Expect at Dino Stroll
Families will stroll through this dinosaur adventure and get up close and personal with almost 75 life-like creatures. Dino Stroll will be the most realistic tour back into history with animatronic dinosaurs that are created with:
moving heads, necks, tails, eyes blinking, mouths that open and close
breathing movements
synchronized sounds
spraying water
many more exquisite details that bring them to life!
Animatronics will include reptiles and dinosaurs over 30 feet tall and 40 feet long including:
T-Rex
Velociraptors
Stegosaurus
Many more!!
Dino Stroll will be a realistic and memorable experience of what it felt like when the world's largest creatures roamed the earth.
Other Fun
Guests will become paleontologists and be able to study skeletons, fossils, and dinosaur eggs, even while climbing inside of them for photo opportunities.
There will be entertainment by the Dino Band, various roaming characters to encounter during the stroll, and much more.
Ticketing Information
Tickets: $12.99 each

Children under 2, Military, and Veterans are free with ID.

Parking: $5
Policies: Tickets are non-refundable and non-exchangeable. Service fees apply. Fees will automatically be added to the total charge at the time of purchase.
Purchase Tickets: www.bigtickets.com/events/g/dino-stroll-green-bay
Contactless Ticketing and COVID Precautions
A contactless ticketing system is in place with all tickets available online and for advance purchase only.
Limited capacity sessions will be offered with timed tickets available starting at 10:00 am each day and every half hour, through 5:00 pm.
Please arrive as close as possible to the time printed on your ticket. Late arrivals will be accommodated up to 15 minutes past your entry time. We cannot guarantee late entry beyond 15 minutes for the last scheduled entry time of the evening. The final entry for the event is 6:00 pm each day.
Each ticket is valid for one admission for a selected date and time. Tickets are void after the date and time stated on the ticket or once the barcode has been scanned.
Masks are required.
For more information, visit the Facebook event: www.facebook.com/events/245720457221931