Expectant mothers have many special considerations – what to eat (and what not to eat), which medications to avoid and which supplements to take, etc. While many women are well-versed on when they should see their obstetrician, some may have neglected to see their dentist during pregnancy.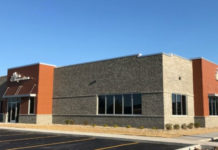 Did you hear the news? First Impressions Appleton is relocating to a brand new office on Evergreen Court! That's right; beginning on Thursday, May 23, 2019 they will see their pediatric dentistry patients at their new location: 3950 Evergreen Court. (Evergreen Court is...
When you reach for a snack, how much thought do you give to your dental health? First Impressions recommends planning snack times to include more foods that won't cause cavities and fewer foods that cause cavities easily. Read on to help navigate tooth-friendly snacking!