Situated just beyond the tip of the Door County, Wisconsin Peninsula is Washington Island. This beautiful, historic island once played an essential role in maritime activity long ago. It remains largely undisturbed today with beautiful wildflowers, pristine rocky beaches, and lush forest.
Open year round and accessible via the Washington Island Ferry (an adventure in itself!), Washington Island is the perfect day trip destination for families looking to get off the beaten path of Door County and explore more.
Keep reading as we lead you through the logistics of getting there, some of the island highlights, and great pit stops along the way in Door County!
How to Get There
Washington Island is situated just north of the Door Peninsula in Northeastern Wisconsin. Drive all of the way up the Door Peninsula on Highway 42 (keep reading for some awesome pit stop recommendations along the way!) until you reach Ellison Bay and the Washington Island Ferry Line.
Riding the ferry is a super fun experience in and of itself! You can choose to sit in a sheltered deck area or in the open air. The scenery is breathtaking, and you may even learn a bit about the maritime history and surrounding islands.
Keep an eye out for Pilot Island (to you far right- a small, scraggly-looking, deserted-looking island) and Plum Island (you can't miss this one; there are buildings in clear view and the Washington Ferry circumvents it en route from the Door Peninsula to reach Washington Island). Both played a significant role in the shipping routes and shipwrecks of yesteryear in this region.
READ MORE: Under the Waves! Discover Lake Michigan Shipwrecks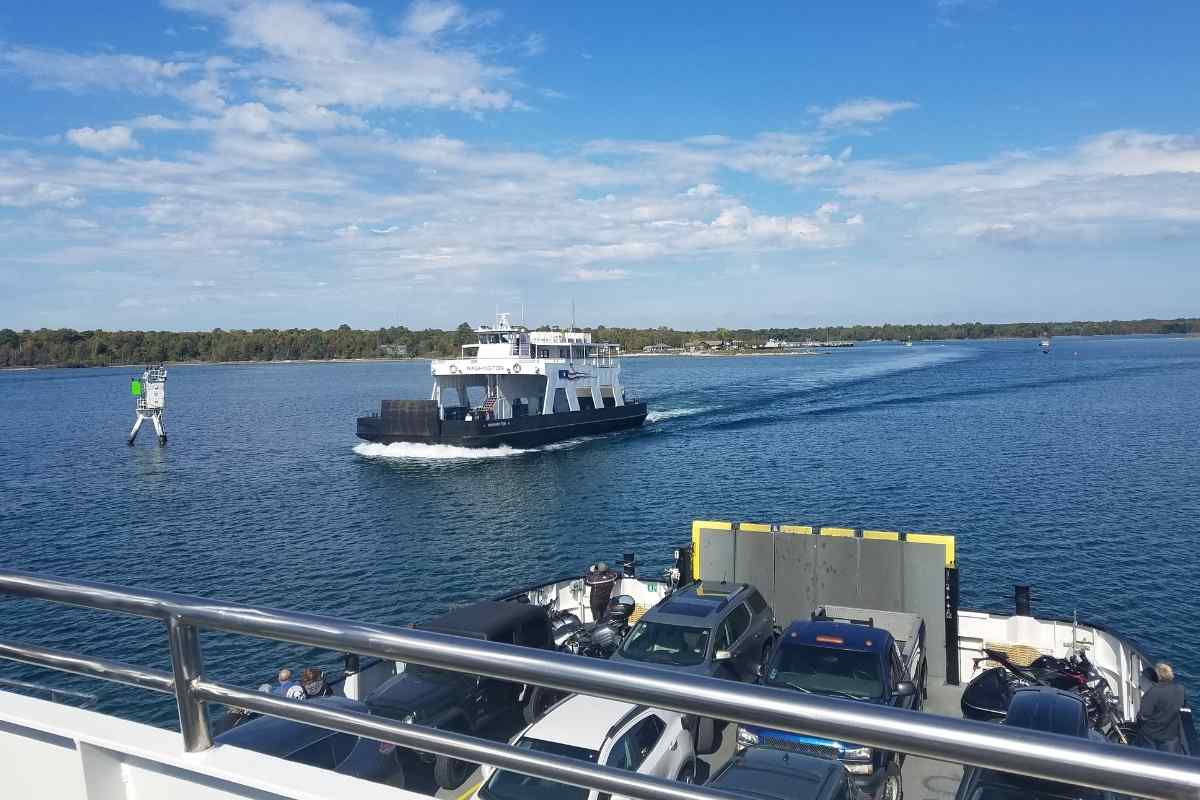 Washington Island Ferry Line At-A-Glance
Address: 215 WI-42, Ellison Bay, Wisconsin
Who Can Ride?: Cars, bicycles, motorcycles, pedestrians, and pets are all welcomed aboard!
Hours: Changes throughout the season. Take a look at the ferry schedule to plan your visit! They offer some nighttime hours during the late spring and summer on the weekends.
Admission:

Children 5 and under: FREE
Children 6 – 11 years: $7.50
Adults: $14
Auto: $28 (occupants pay separately)
Bicycle: $5
Pets: FREE
Pro Tip: If you plan to travel along to Rock Island State Park, make sure you buy the combination ferry pass to save yourself some money! You can also save money by bringing bicycles to Washington Island.

Seasonal Changes: Again, look at the ferry schedule as it does shift majorly in the summer, fall, and then winter/spring. Washington Island is a year-round destination.
Highlights on Washington Island
Field Wood Farm, Ltd
Ride the rare and hypoallergenic Icelandic horses here at Field Wood Farm! They offer pony rides, lessons, and welcome visitors with varying abilities.
Address: 2118 West Harbor Road, Washington Island
Phone: 920-535-3030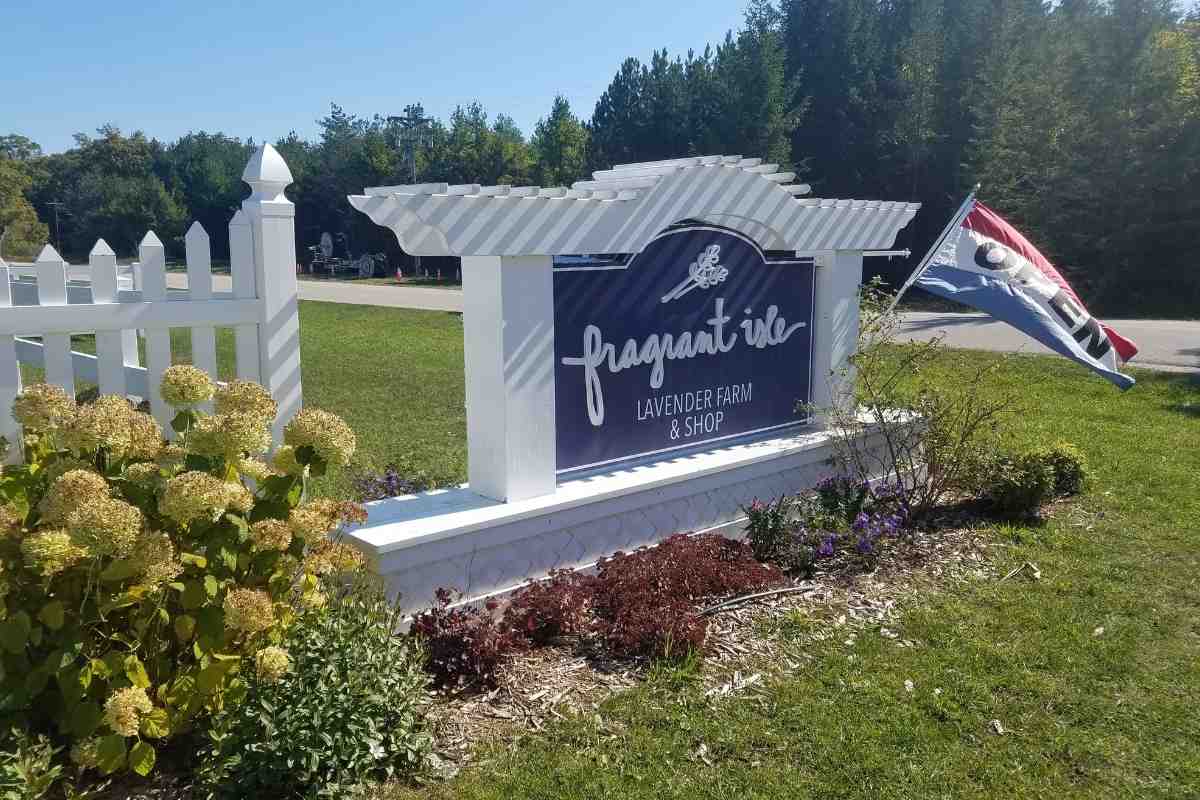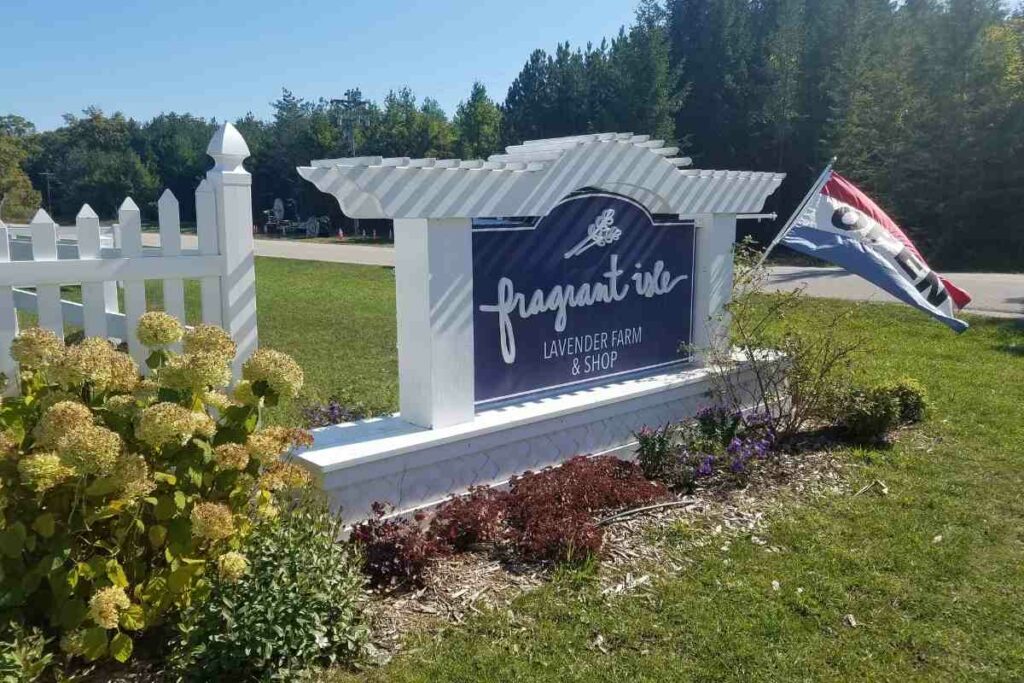 Fragrant Isle Lavender Farm
Immerse yourself in all things lavender here in their shop and gardens! This is the largest single site lavender producer in the Midwest! You can enjoy lavender-infused bakery items while sitting out in their peaceful lavender gardens on the quiet island–simply blissful.
Address: 1350 Airport Road, Washington Island, Wisconsin
Hours: Daily 10 am – 4 pm
Mountain Park & Lookout Tower
This 186-step lookout tower offers amazing views of the surrounding island and water! There are picnic tables available at the bottom for your use.
Address: 1641 Mountain Road, Washington Island
Richter Community Forest Nature Preserve
Enjoy a 1.5 mile looped trail through 159 acres of protected Washington Island landscape! This land was never tilled for agricultural purposes like much of the Door Peninsula, so the wildflowers are abundant, and nature remains largely undisturbed.
Check out even more Nature Preserves on Washington Island (there are 3 more!) and Door County mainland by viewing the Door County Land Trust's website. They even offer guided nature hikes!
Address: 300 Green Bay Road, Washington Island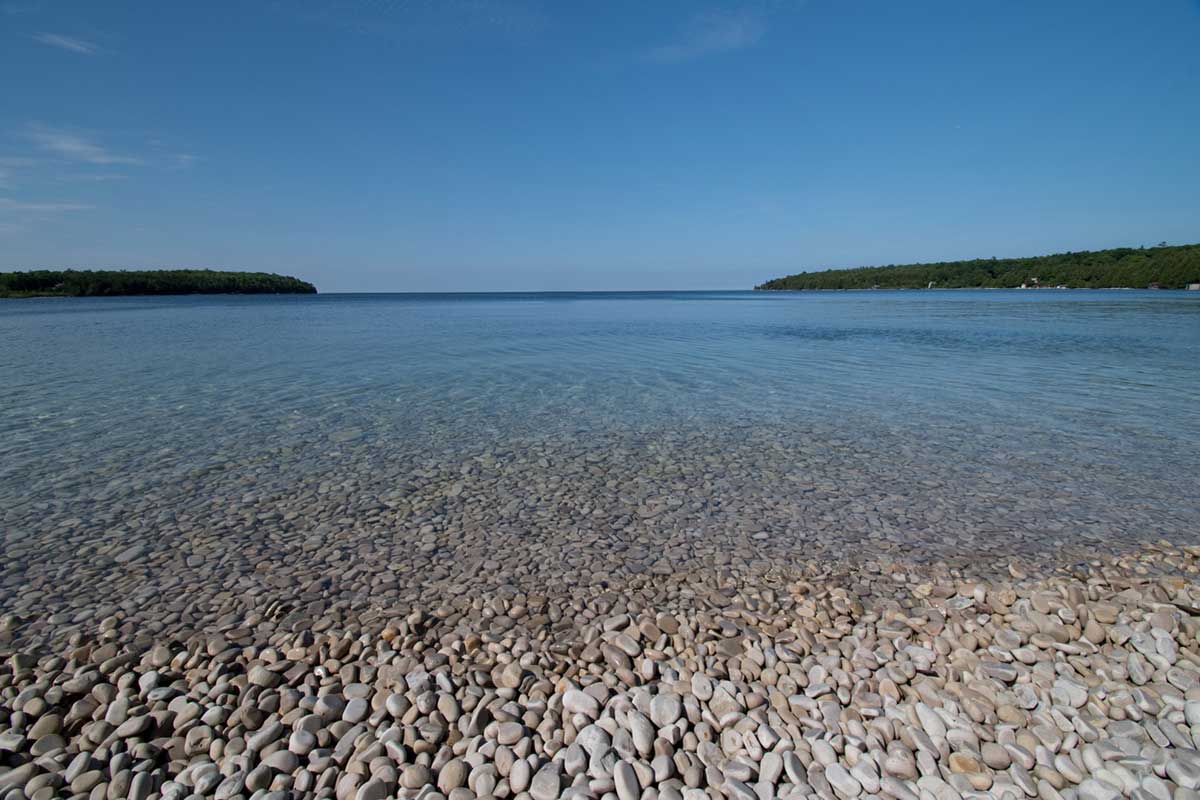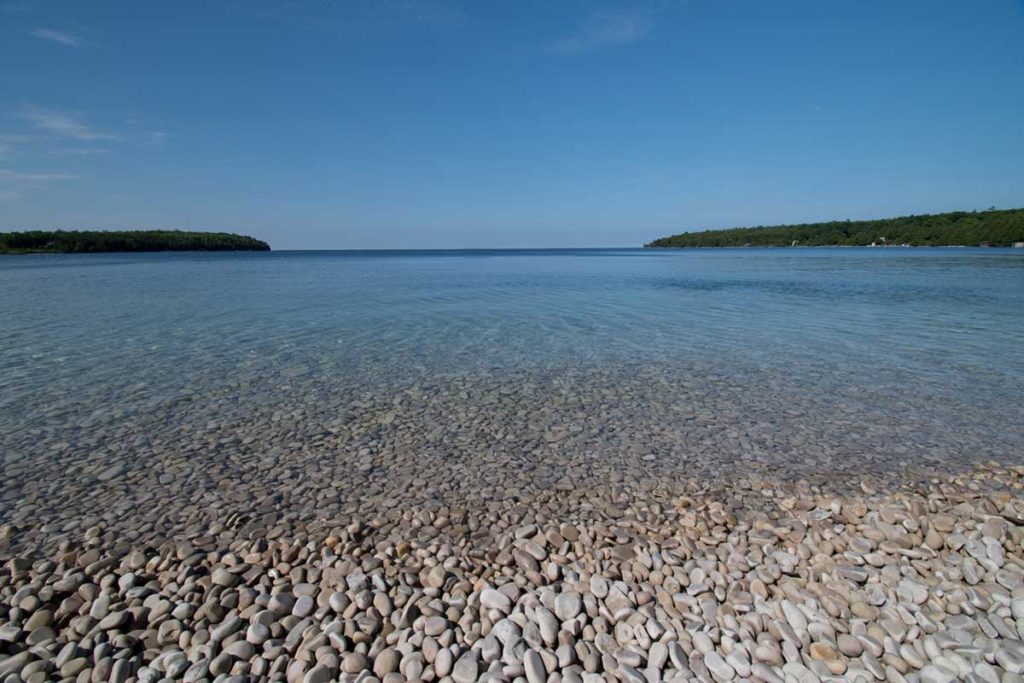 Schoolhouse Beach
Schoolhouse Beach is a must for your trip to Washington Island. Many come here for the breathtakingly beautiful and pristine rocky beachline. This is a perfect spot for swimming, a picnic, or photos.
Address: 1824 Washington Harbor Road, Washington Island, Wisconsin
Washington Island Farm Museum
Come learn about Washington Island's agricultural history here at the Farm Museum. You can take a look at old farm buildings that were once scattered throughout the island, along with other farm implements, kitchen items, barnyard animals, etc.
Their cider pressing event on the weekend nearest Columbus Day is always a hit, along with Wednesdays in July when you can partake in FREE wagon rides, family crafts, and demonstrations of weaving from 1 – 3 pm.
Address: 1675 Jackson Harbor Road, Washington, Wisconsin
Hours: Daily 10 am – 4 pm
Looking for even more places to visit while you're on Washington Island? Check out Washington Island's website for all the details.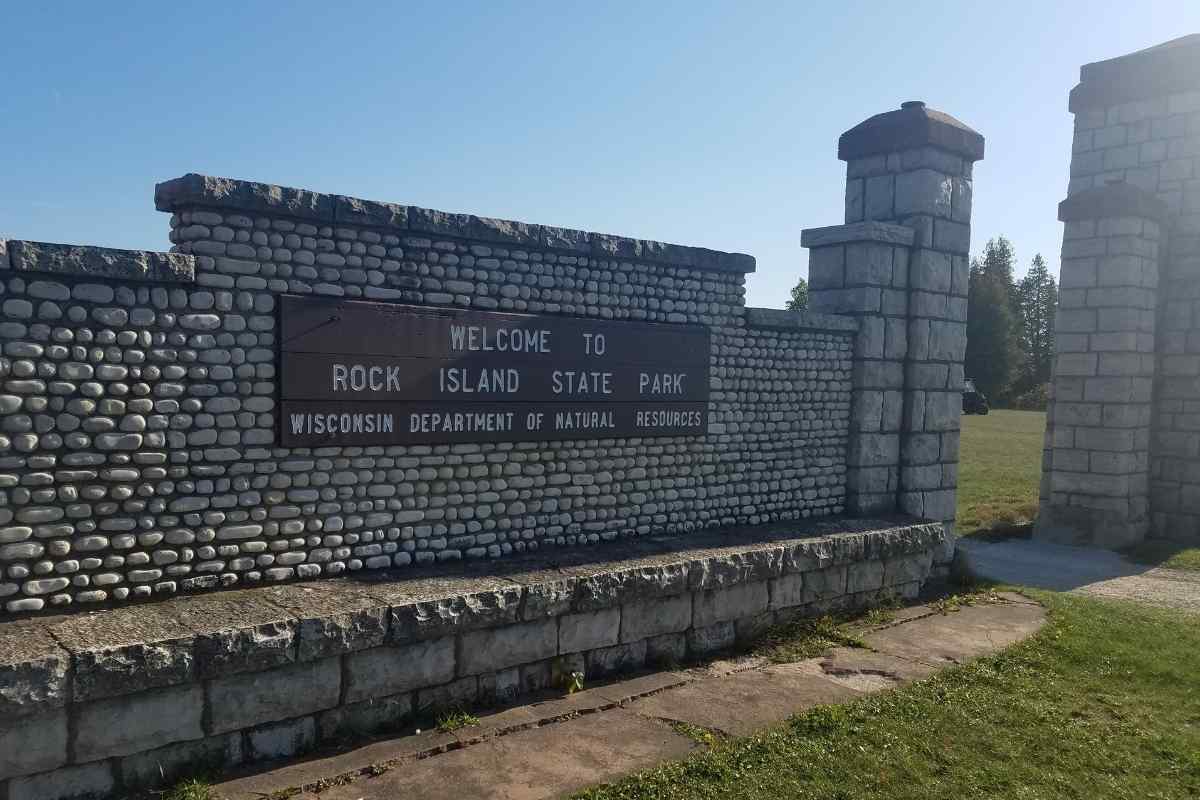 Adventure Beyond Washington Island: Visit Rock Island State Park
If you're looking to adventure even a bit further, then we highly recommend you hop on the Rock Island passenger ferry for a trip out to Rock Island State Park! This pristine, island park is a great place to explore by foot (no cars or bicycles allowed). There are plenty of hiking trails, a lighthouse, beach access, and rustic, walk-in campsites to enjoy while you're here.
READ MORE: A Guide for Visiting Door County's Rock Island State Park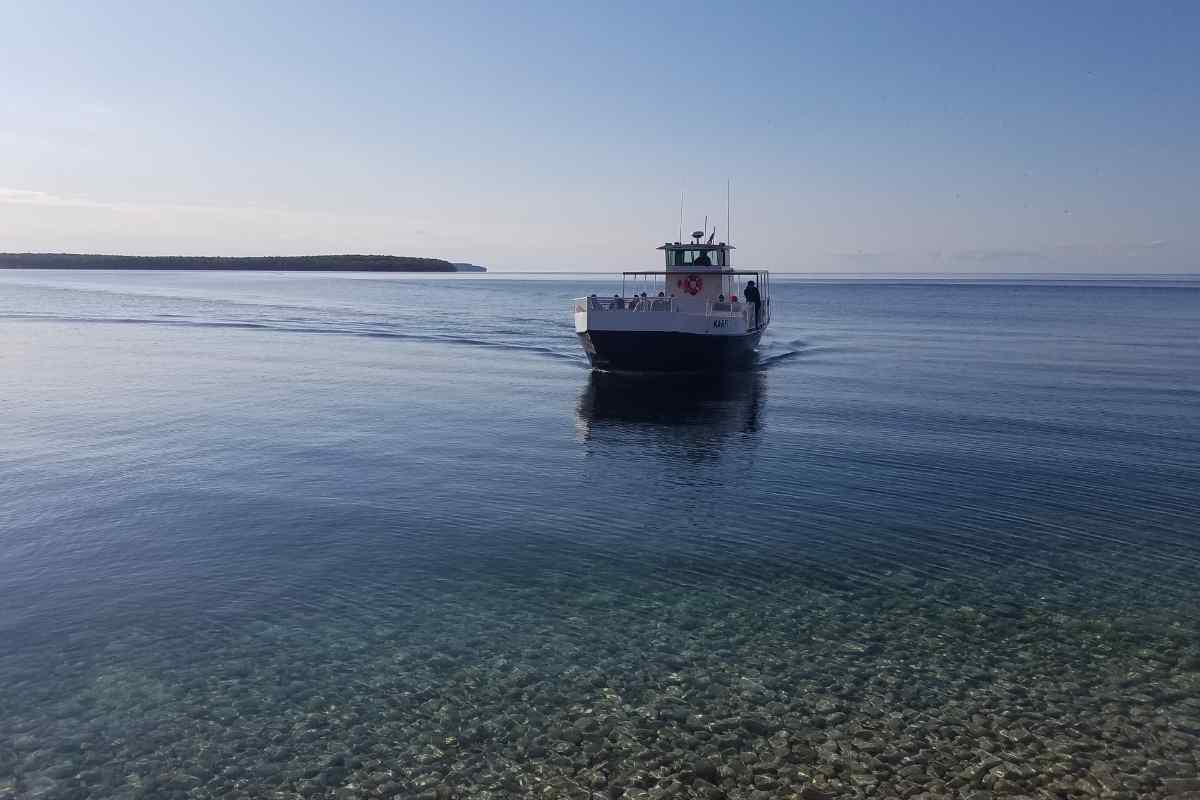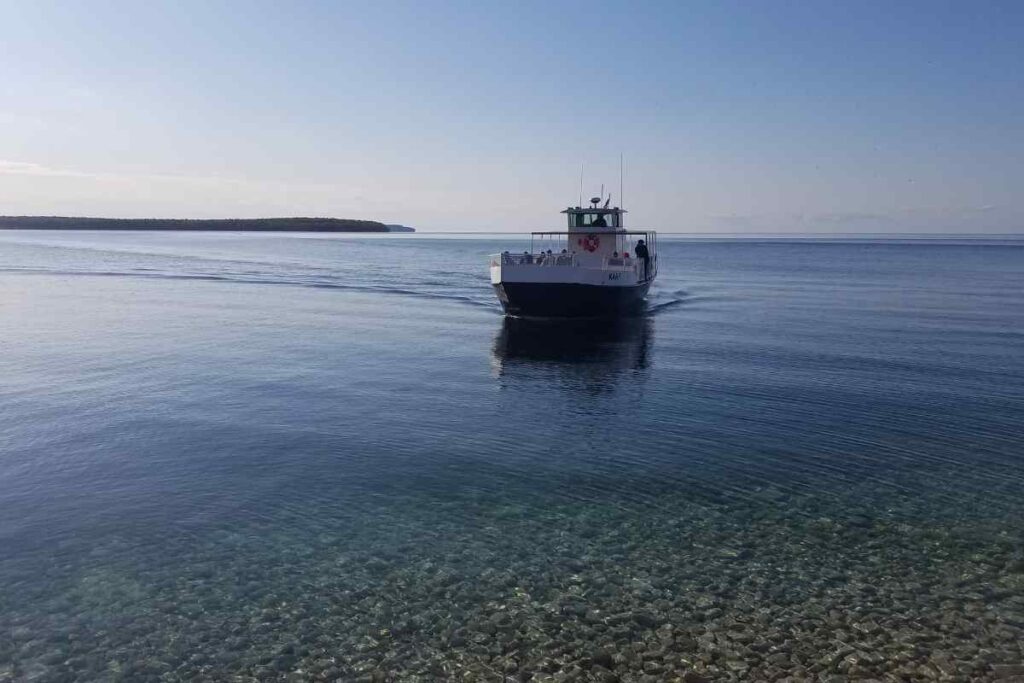 Rock Island Passenger Ferry
Address: 1924 Indian Point Road, Washington, Wisconsin
Who Can Ride?: No cars or bicycles are allowed on Rock Island. You can bring along backpacking supplies, carts (at cost), and sometimes kayaks/canoes if space allows (at cost).
Ferry Rates: Check their website for current rates. Children under 5 years and pets are FREE!
Ferry Schedule: Changes from summer to fall. Check their website for the current schedule!
Seasonal Hours: Memorial Day Weekend through Columbus Day. There is no wintertime ferry access to Rock Island.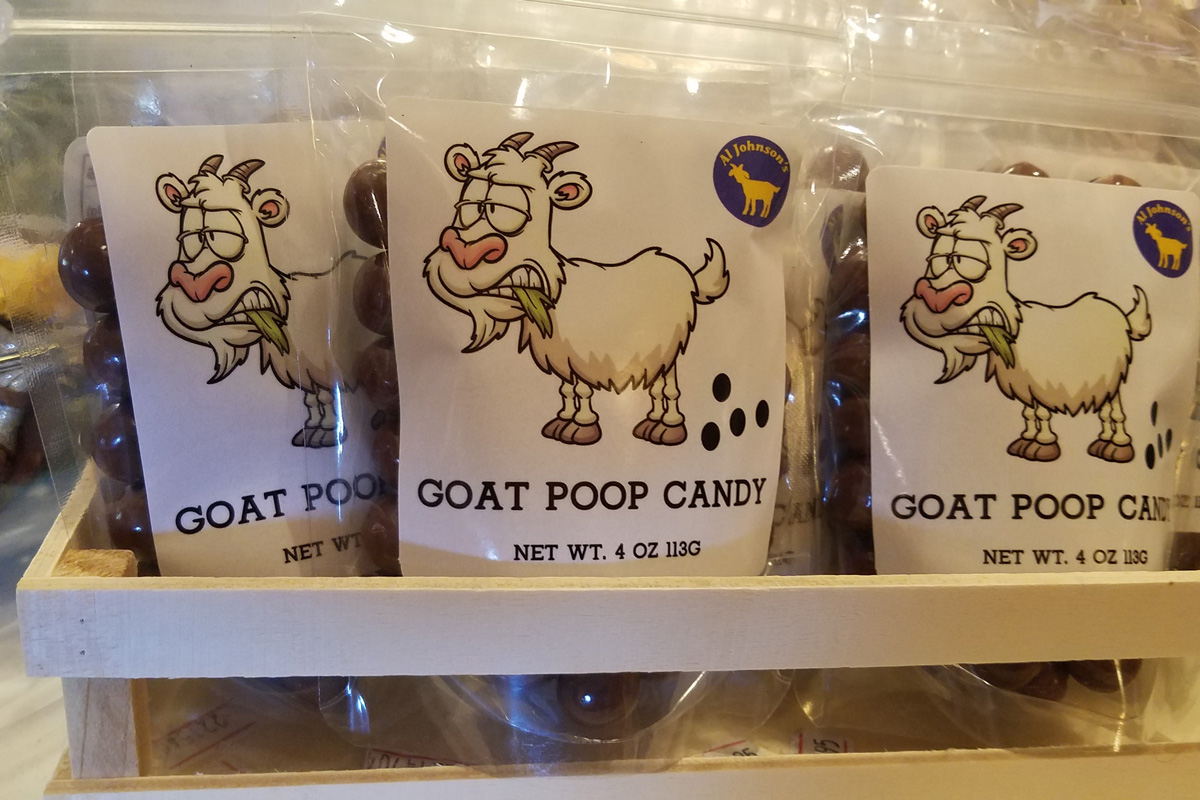 Iconic, Delicious Pit Stops En Route to Washington Island:
You haven't experienced Door County if you haven't been to these!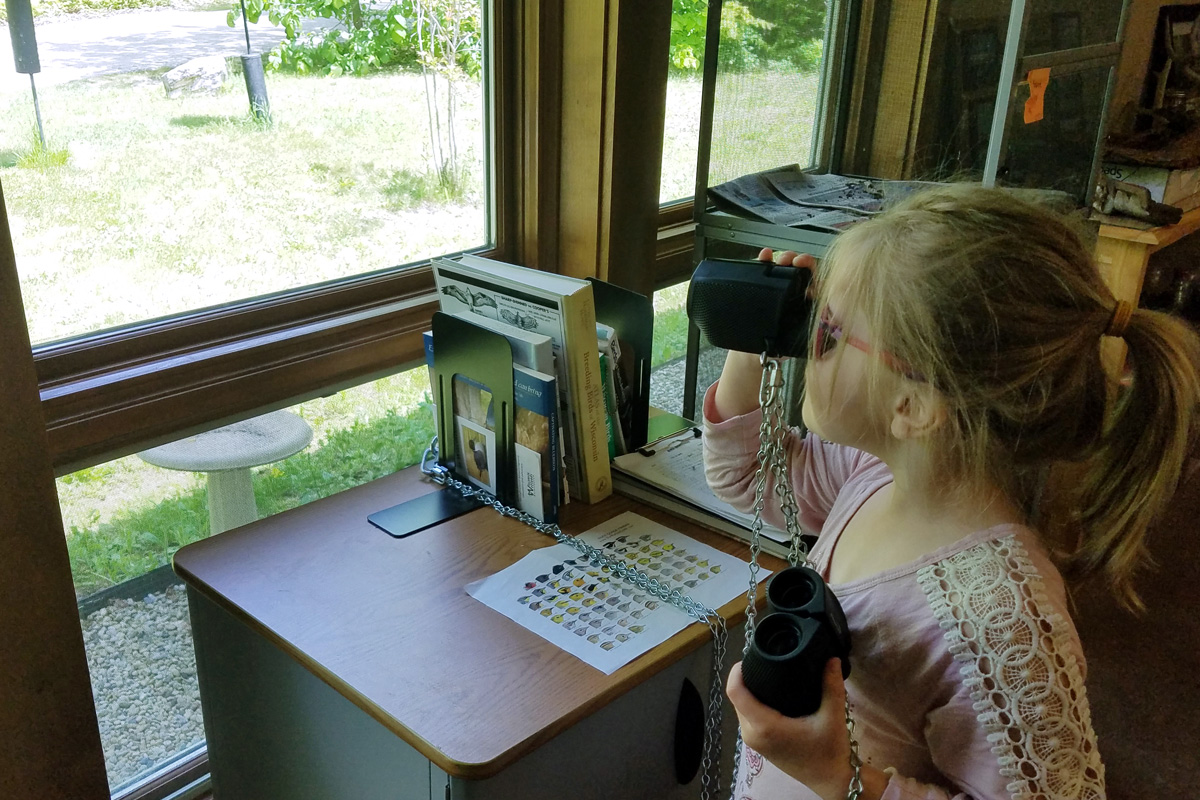 Great Places to Stretch Your Legs & Play Along the Way:
As you make your way to/from Washington Island in the Door Peninsula, we've got some of our favorite pit stops that you won't want to miss! Plus, with children, who doesn't need a few pit stops to get out and take a break from all of the family car time bonding.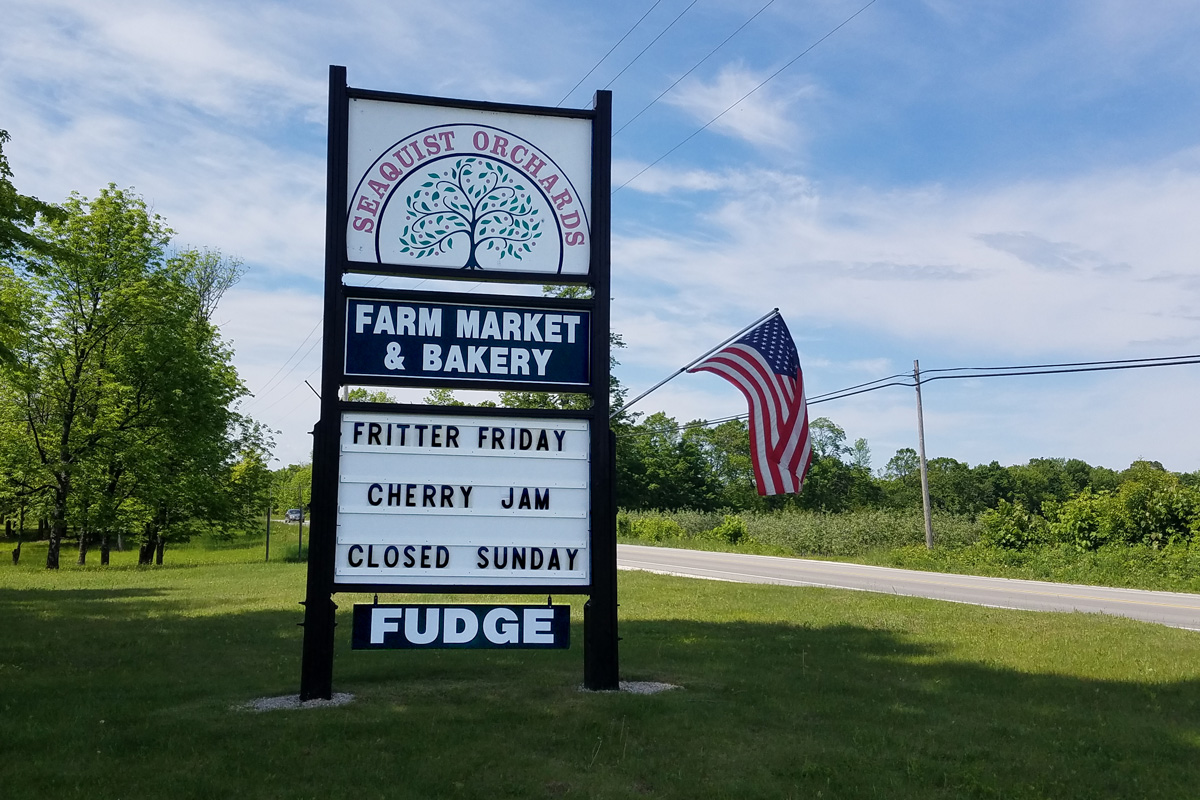 READ MORE: Family Road Trip! Our Favorite Things to Do in Door County with Kids