The 9th annual FVL Daddy Daughter Dance is coming up on Sunday, March 1, 2020 from 2-5 pm at Fox Valley Lutheran High School!
This event welcomes girls ages 3-13 and their fathers (or other male guardians) to enjoy an afternoon of dancing, games, photos, snacks, crafts, and more. Princesses are invited to wear their prettiest princess dress! For their kings, dress shirts and ties are encouraged.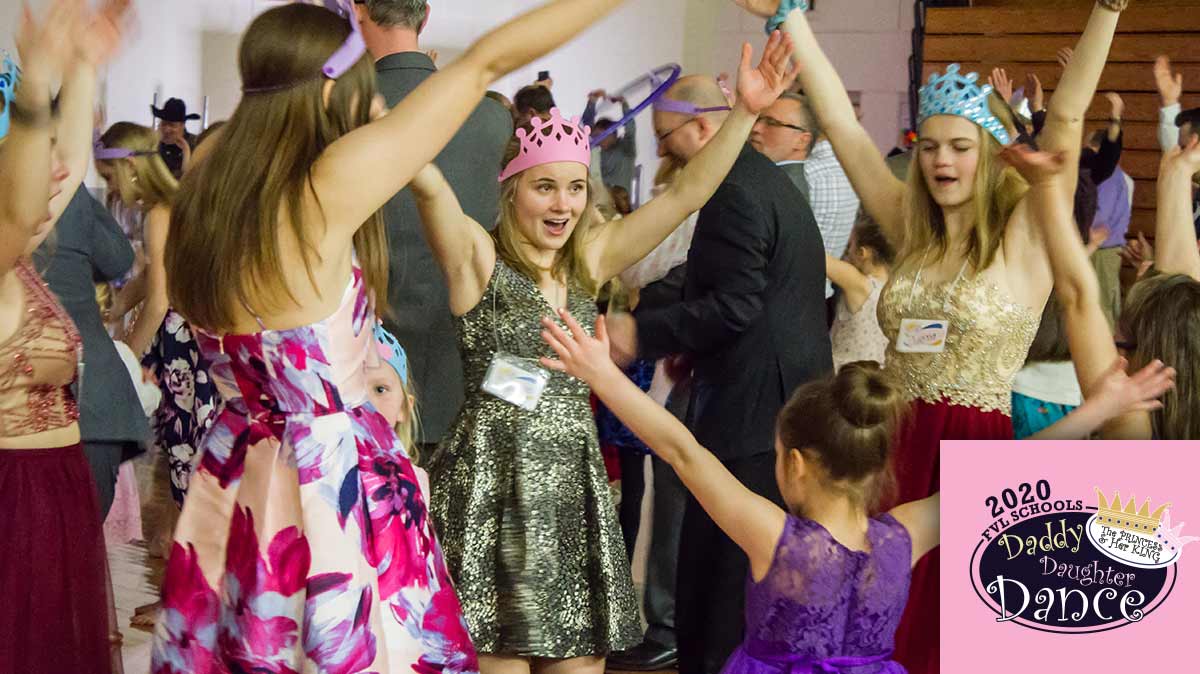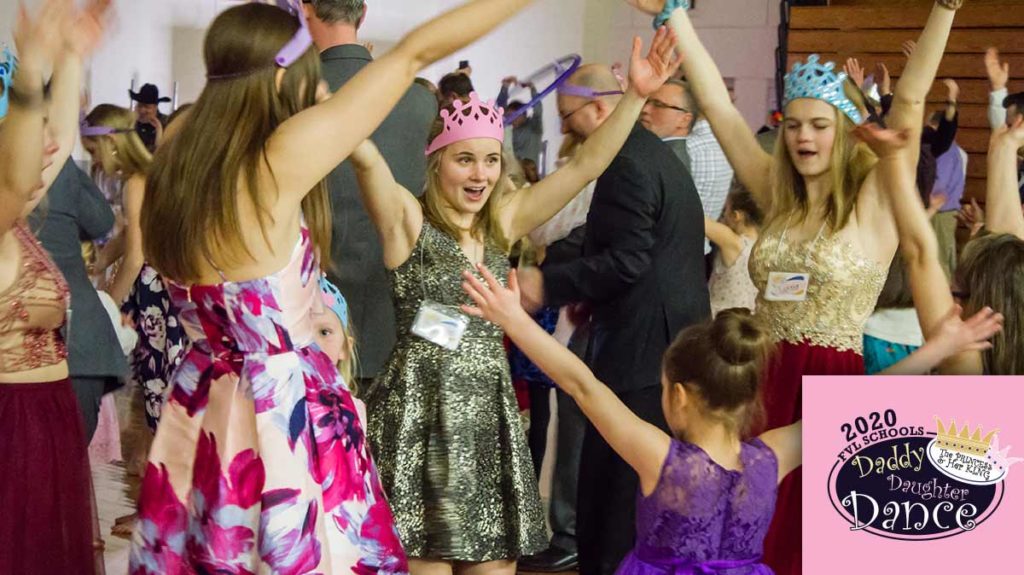 Tickets can be purchased online at fvlschools.org for $8 until February 28, 2020. Tickets can also be purchased at the door for $10.
Want a memento of this fun event? T-shirts are available through online registration for $10 until February 14, 2020.
With lots of activities planned, I am sure it will be a blast! Some of our daughter's favorites last year were the dancing, photo booth and getting her nails done.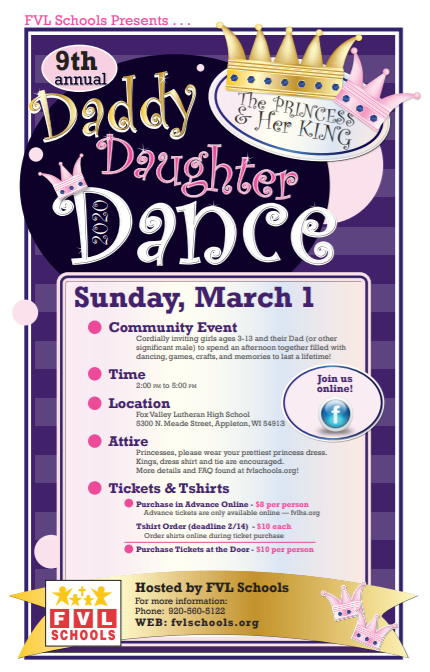 FVL Schools Daddy Daughter Dance
When: Sunday, March 1, 2020: 2-5 pm
Where: Fox Valley Lutheran High School, 5300 N Meade St, Appleton, WI 54913
Who: Girls ages 3-13 and their Dads or other male role models
Tickets: $8 Advance, $10 At the Door
More Information: fvlschools.org
Find more pictures from previous year's event here.
---
Here are some Frequently Asked Questions:
Are non FVL School Members able to attend this event?
YES! This is a community event – FVL School families are encouraged to bring friends! The more the merrier!
What if I do not like to dance?
There will be several activities for dads and daughters besides dancing. There will be games, crafts, photos, snacks, and other activities. If the princess dances but king does not, there will also be several guided dance opportunities (the limbo, hokey pokey, chicken dance etc.) There will also be several jesters and queens working the dance that would love to dance with any young princess.
Why ages 3-12?
The Daddy Daughter Dance is geared towards girls ages 3-12 and their fathers. However, we will not turn any age away.
I am a mom, can I attend?
Moms, we want to keep the focus of the activities to dads and daughters. However, if you would like to be there as a fly on the wall, we would welcome your help on the day of the event! If this interests you, please call us at (920)560-5122 or email Megan Beyer at mbeyer@fvlhs.org. We would love to have you there to help ensure a successful event.