Bundle up the family and kick off holiday festivities with a ride through the countryside, vibrantly transformed into a magical winter wonderland! Over a million bulbs light up the night at Country Christmas, a display spanning 40-acres at the Ingleside Hotel in Pewaukee, located in Waukesha county.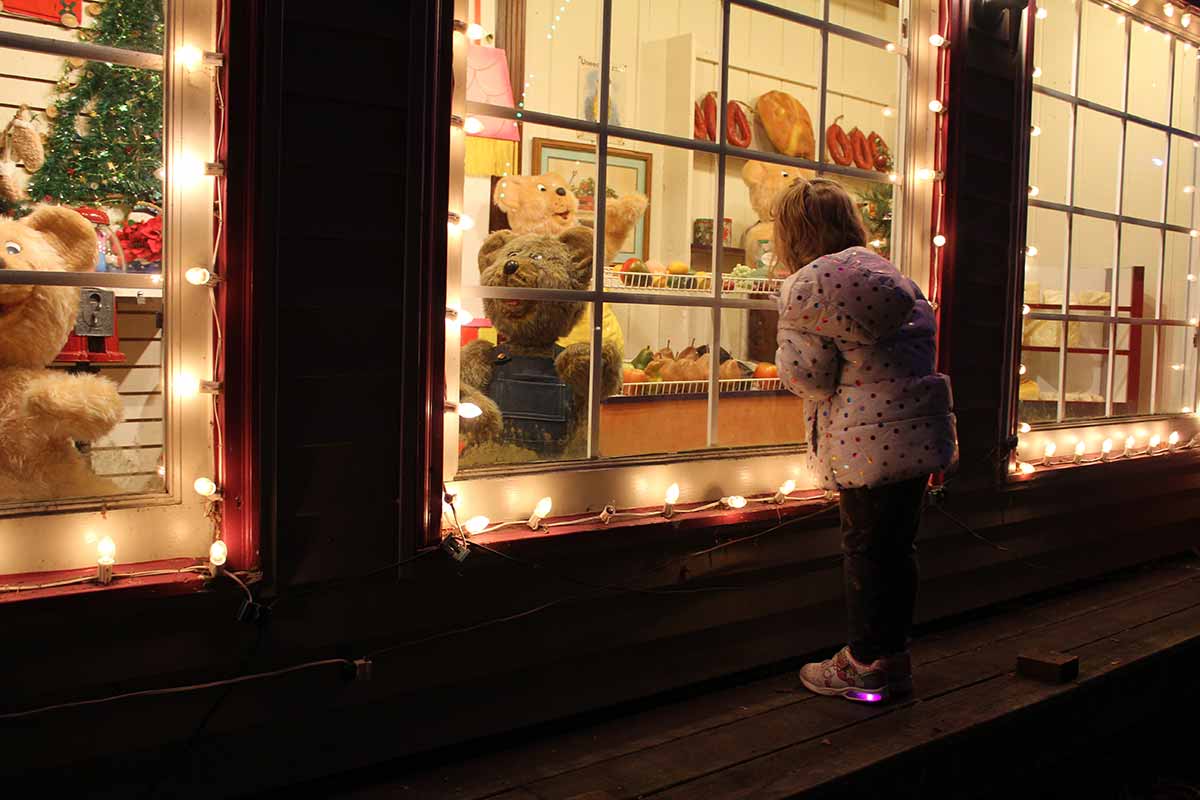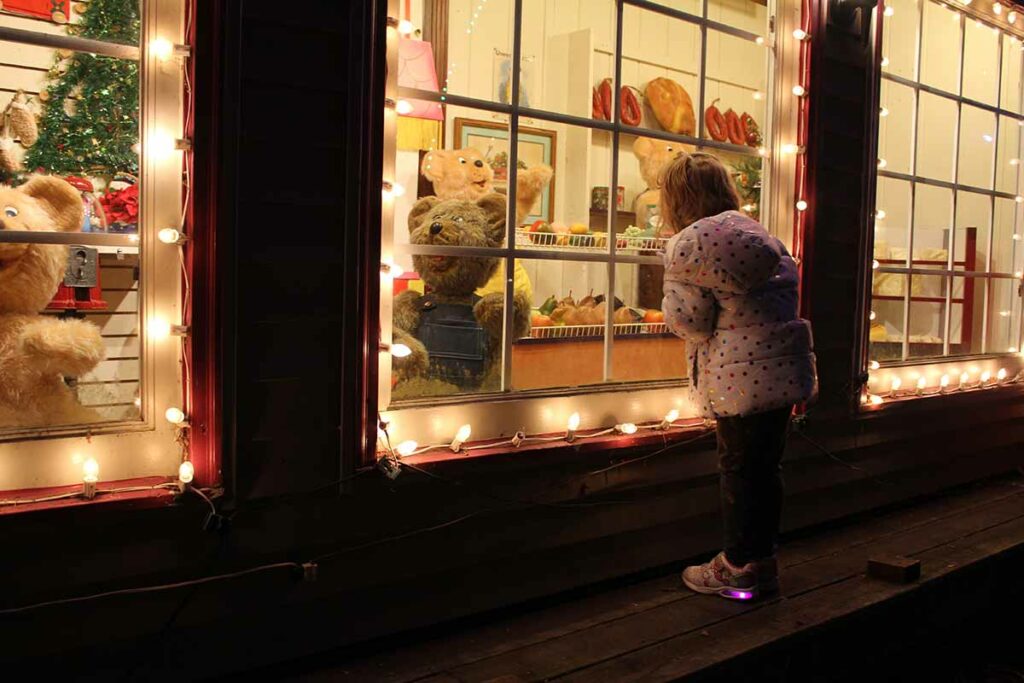 The event, which is celebrating its 26th year, welcomes families to sightsee amongst the many themed areas and various holiday scenes. Enchanted animated figures creatively line the horizon, giving onlookers a glimpse of jolly color and endless holiday cheer. The display is an experience the whole family can enjoy while embracing the season and safely social distancing, and this year, it is available by car or tractor-pulled wagon on select nights.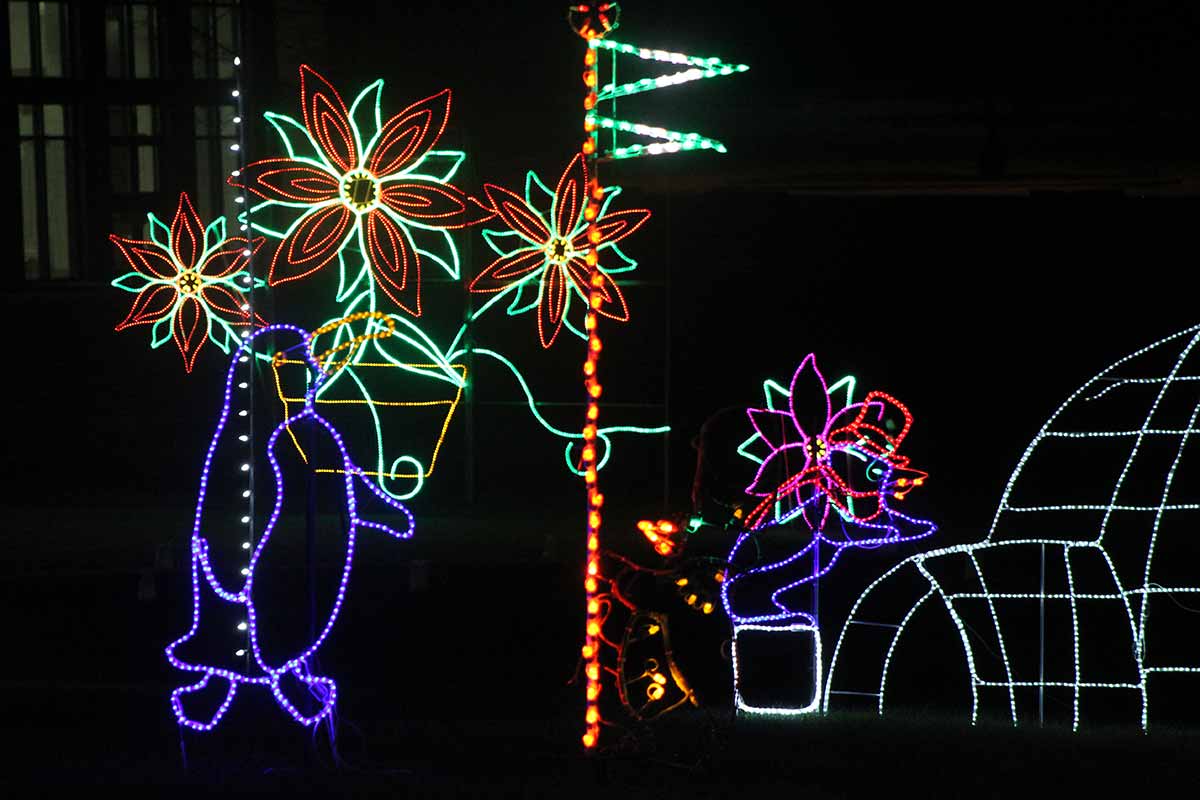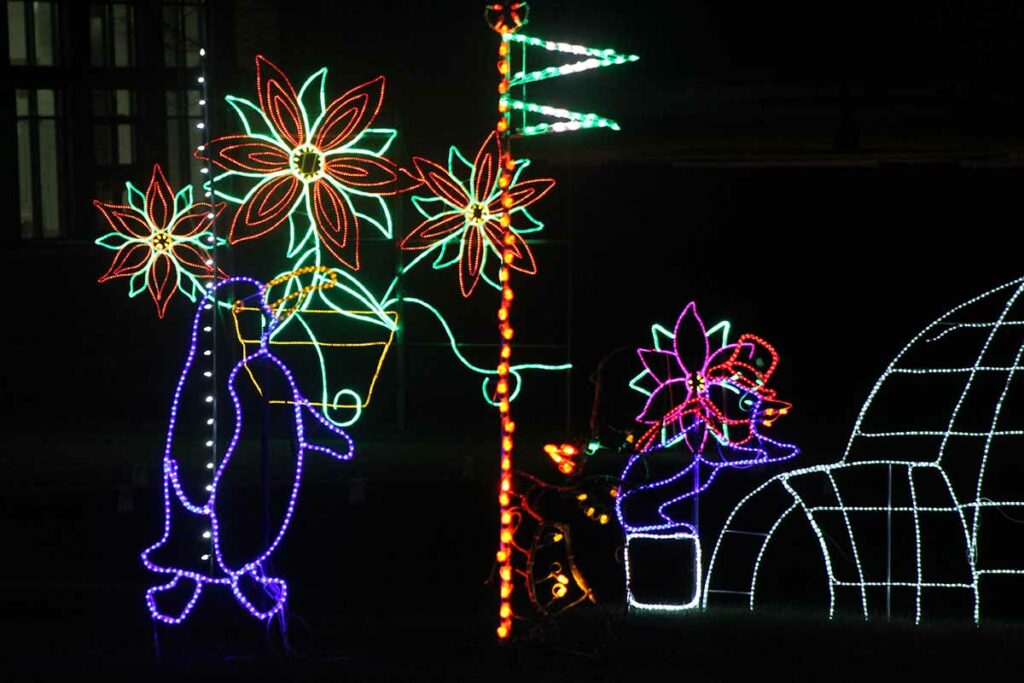 As you enter the trail, you will be captivated by the surrounding lights. The displays include fun themes including playful winter penguins, poinsettias, and candy land. Watch as the lights twinkle or move, and have fun trying to pick a favorite! With each turn comes more lights, the next even more beautiful than the last.
The drive also features Bearville, an adorably decorated area of the trail that boasts giant, cuddly teddy bears! The bears are stationed at a church, general store, shop, and little bakery. The kiddos' eyes will light up and they will cheerfully giggle as they see these silly, snuggly pals hard at work in their stations. The ambiance of the entire area, along with the lights, makes it even more magical to see. Next up is Prairieville and Old Time Waukesha, both designed as miniature cities, which even includes a barn and giant cow, because it is Wisconsin, of course!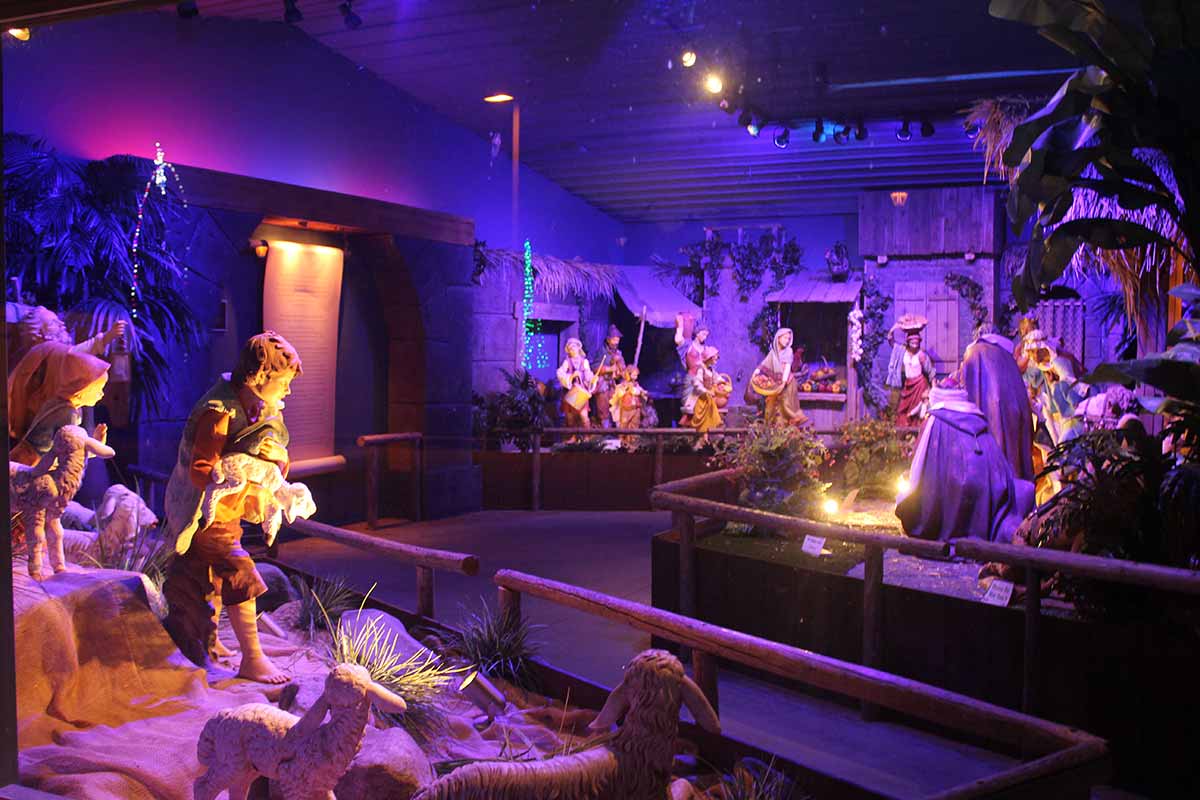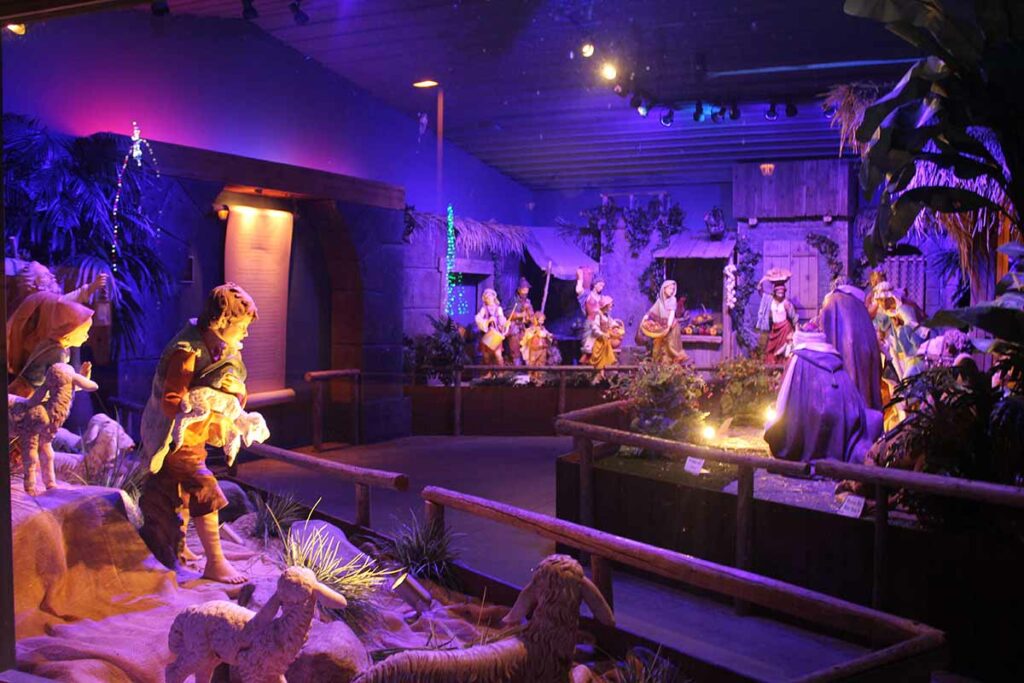 Beyond the many lit-up Christmas trees and jolly Santa Claus, families will approach a captivating, 200-foot tunnel donning 30,000 computerized pulsating lights that truly brings forward a new meaning of merry and bright!

Following the tunnel, guests can embrace the heart of Christmas with a stop at the Streets of Bethlehem, a building that is home to a collection of close to life-sized nativity characters. The figures include a Fontanini statue that is a replica of one found at the Vatican in Italy.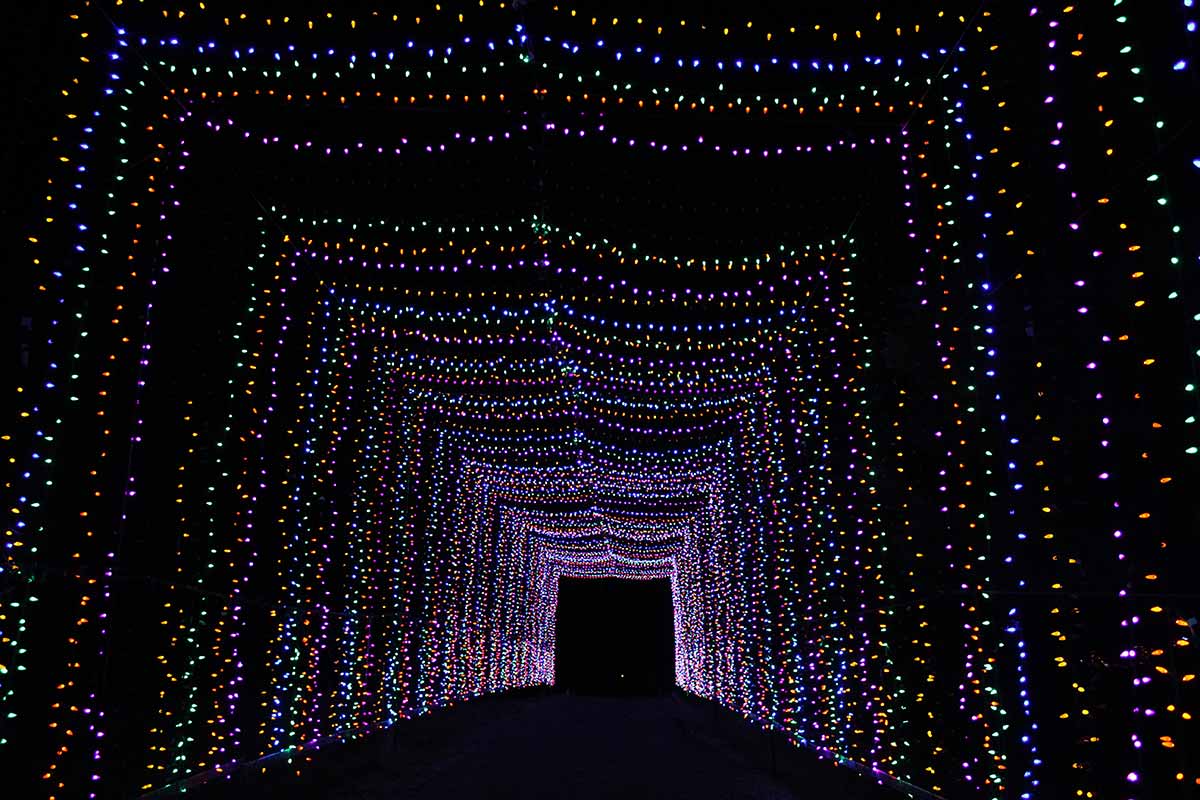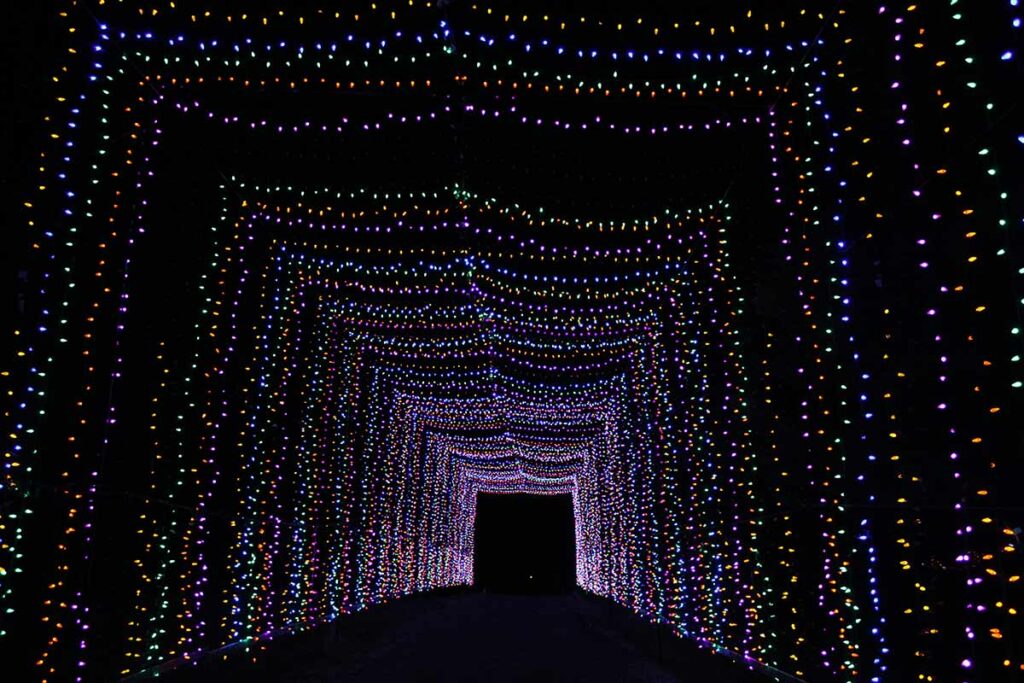 After the ride through the brilliant outdoor display, families are invited into Christmas Village for warmth and refreshments. Inside is a large toy display featuring six model trains running throughout four different levels of animated scenes! The area also includes a decorated place to take photos and a concessions area. Order a cup of decadent hot chocolate (the best you'll ever sip!) and grab a frosted sugar cookie as a treat to warm up and boost your Christmas spirit!
Visitors can attend the Country Christmas event in their private vehicles or opt for an old-fashioned wagon ride! On select dates, guests can purchase tickets on-site to experience the trail in an open-air wagon. Be sure to dress warmly! Hot chocolate and a cookie are provided on the wagon rides. Please note, carload admission is not required if booking a wagon ride.
Those traveling from afar for the event can book a room at the Ingleside Hotel, which adjacently connects to the light trail. Families can enjoy a small winter getaway and head to their room following a visit to the trail. The hotel conveniently features 194 spacious guest rooms, including large suites, which can accommodate any size family. There is an on-site restaurant, a 24-hour lobby market for snacks and drinks as well as an indoor waterpark. Most importantly, the hotel is operating using excellent health and safety measures, a reassurance for all families looking to stay.
In all, the event is not only geared for all ages but is the perfect way to enjoy the season and the crisp, Wisconsin air! Whether you roll through in the comfort of your vehicle or hitch a ride on a wagon, the event will surely provide countless Christmas memories for you and your entire family!
Country Christmas Walking Nights
November 19, 20, and 21, 2021
5 – 9 pm
$7 / person
Country Christmas Drive-Thru
November 26, 2021 – December 1, 2021, December 3, 2021 – January 1, 2022
Monday – Thursday: 5 – 9 pm, Friday, Saturday & Holidays: 5 – 10 pm
$20-$25 per carload or van, additional fees for larger vehicles
Purchase tickets at the ticket booth (cash or credit) or online at www.thecountrychristmas.com
Country Christmas Wagon Rides
November 28, 2021 – December 3, 2021
December 5, 2021 – December 9, 2021
December 12, 2021 – December 16, 2021
Rides at 5 pm, 6 pm, 7 pm & 8 pm
$17/person – includes hot chocolate & cookie
Carload admission is not required for the wagon ride
Purchase tickets at the ticket booth (cash or credit) or online at www.thecountrychristmas.com
The Ingleside Hotel
2810 Golf Rd, Pewaukee, WI 53072
262-547-0201
www.thecountrychristmas.com/packages