Thank you to our ThedaCare Pediatrician partner for explaining the difference between colds and flus and treatment options!
Wisconsin and the Fox Valley are deep in the grasp of cold and flu season, and the Centers for Disease Control (CDC) predicts the next two months will continue to be a prime time for illness to spread.
"Preventing the spread of the influenza virus is the primary reason ThedaCare has currently implemented a temporary restriction on children 12 and under not being permitted to visit patients in all seven ThedaCare hospitals," said Stephanie Piwoni, BS, MSN, CPNP, APNP, pediatric nurse practitioner (PNP) at ThedaCare Pediatrics-Neenah. "This does not apply to outpatient or clinic services. One exception to the restriction is siblings, who do not have cold or flu symptoms, may visit the OB unit."
Piwoni explained they are seeing a lot of sick children, some requiring hospitalization.
"Parents should make extra efforts to protect their children from exposure to the viruses that are circulating," she said. "It helps keep communities healthy, including those most vulnerable."
The CDC reports more than 30 pediatric deaths nationwide from influenza, also known as the flu, or flu complications already this season, with one pediatric death occurring in Wisconsin.
Piwoni recommends the flu shot for anyone over the age of six months as the first line of defense, and she notes that it's not too late to get the vaccine.
"The flu season can last into May some years, so it's definitely not too late to get immunized," she said. "I also want to clarify that the influenza vaccine does not protect against the stomach 'flu,' which consists of vomiting and/or diarrhea."
Next she recommends avoiding contact with sick people as much as possible.
"We understand that is difficult when out in public, especially with children going to schools and childcare facilities," she said. "Caregivers should ask what precautions your school or childcare center is taking to keep their premises clean and germ free, such as frequently washing toys/equipment, eating surfaces and common objects such as doorknobs. Then be sure everyone washes their hands with soap frequently or uses hand sanitizers. Lastly everyone should avoid touching their eyes, nose and mouth as that's how the virus can enter our bodies, as well as through breathing respiratory droplets when in close contact with those who are ill."
Other recommendations to prevent illness include eating healthy, drinking plenty of fluids and getting enough rest. She also encourages parents to teach their children how to cover their mouth by coughing or sneezing into the fold of their elbow.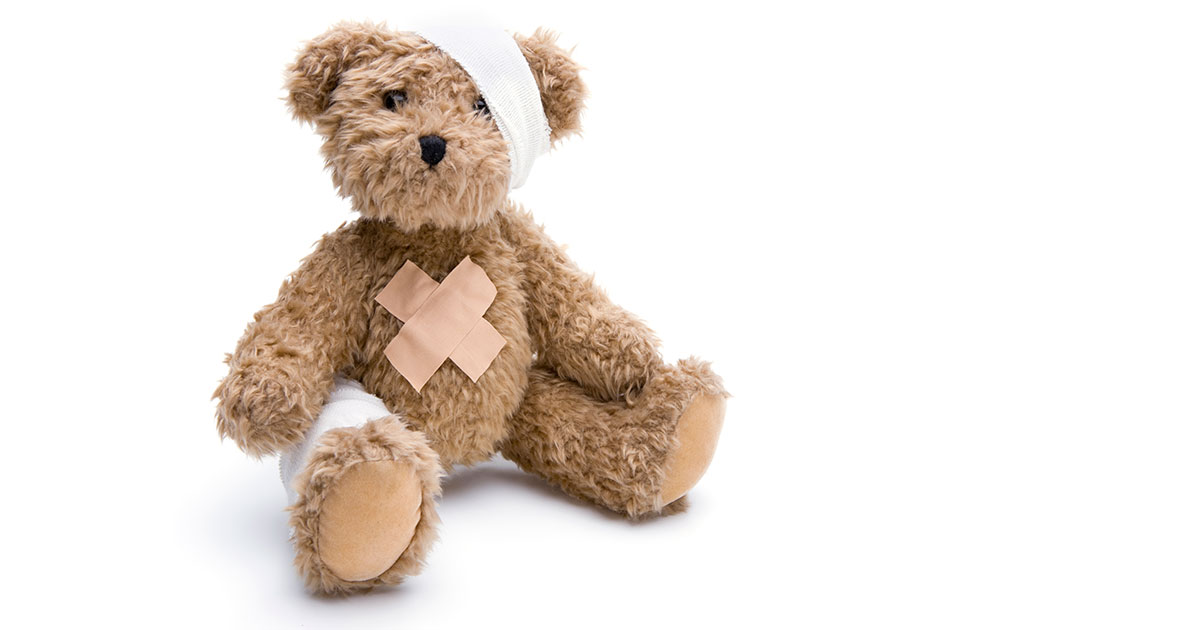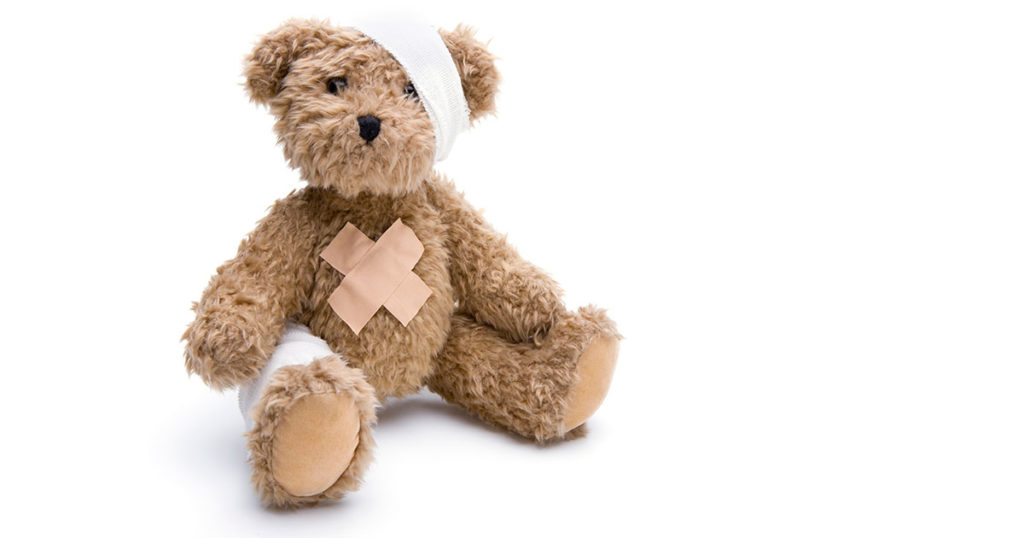 Is It a Cold or Influenza?
Piwoni offered this advice to determine whether a child has a cold or influenza.
"Influenza typically comes on suddenly, whereas a cold starts with mild sneezing and sore throat and progresses to a stuffy nose and nasal drainage, then possibly cough over a couple of days," she said. "Children may run a fever with a cold, but a fever is quite common with the flu, and these fevers tend to be higher and longer lasting than with a cold. Other common influenza symptoms include chills, fatigue, achiness and a headache."
The CDC lists these symptoms of the flu:
Fever or feeling feverish/chills, though not everyone runs a fever with the flu.
Cough
Sore throat
Runny or stuffy nose
Muscle or body aches
Headaches
Fatigue (tiredness)
Some people may have vomiting and diarrhea, though this is more common in children than adults.
Piwoni warns that the flu can be very dangerous for children, especially those who have asthma, diabetes or disorders of the brain or nervous system, and she encourages parents to contact their provider early if they suspect such a child has influenza.
She noted there are antiviral drugs that can be prescribed for patients considered at high risk for serious illness or complications from the influenza virus. These antiviral drugs can reduce the length of illness and/or make it milder, but she added that those medicines work best when started within the first two days of illness.
The CDC recommends that children exhibiting these warning signs should receive medical care right away:
Fast breathing or trouble breathing
Bluish lips or face
Ribs pulling in with each breath
Chest pain
Severe muscle pain (child refuses to walk)
Dehydration (no urine for 8 hours, dry mouth, no tears when crying)
Not alert or interacting when awake
Seizures
Fever above 104°F
In children less than 12 weeks, any fever
Fever or cough that improves but then returns or worsens
Worsening of chronic medical conditions

eVisits Offer Option to Patients Not Feeling Well
Patients who are not feeling well, but want to be seen by a healthcare provider have the option of an eVisit. They log on to their MyThedaCare secure web portal and answer several questions specific to their ailment. Within two hours of filling out the online questionnaire, a patient will receive a response from his or her physician, including a plan of care and a prescription, if needed.
eVisits are available from 7 am to 5 pm, seven days a week. To use ThedaCare eVisits, a patient must have an established relationship with a ThedaCare provider and a MyThedaCare.org online patient account. The patient portal can be easily established online at MyThedaCare.org. The cost of an eVisit is $35 and insurance is not billed. If your doctor requests to see you in person, the $35 is refunded and normal office visit rates apply.
ThedaCare FastCare Clinics also an option for patients
FastCare clinics are located inside Meijer in Grand Chute and in Darboy at ThedaCare Physicians-Darboy. FastCare is an affordable option for non-emergency care, giving families the opportunity to see a ThedaCare provider in person for non-emergency care. They provide care for common and relatively simple conditions, such as limited immunizations, flu vaccinations, screenings, and some labs, such as pregnancy tests, rapid strep, monospots and urinalysis (for females 12 and older only).
FastCare clinics accept most insurance. Office visit co-pays and normal office visit charges apply. FastCare cannot conduct diagnostic tests such as x-rays, ultrasounds or more intensive lab work. All patients must be 18 months or older.
Walk-In Clinics
Walk-In clinics provide non-emergency care for a variety of illness and injuries. Diagnostic tests such as x-rays, ultrasounds and lab work are available as are some immunizations and screenings. ThedaCare offers Walk-In Clinics in Appleton at Encircle Health, as well as in Berlin, Shawano and Waupaca. These clinics provide care to anyone 12 months old and beyond. No appointment is needed.
Primary Care Appointments
Regular primary care appointments are also available, but Piwoni noted that schedules for primary care physicians are often quite booked during the flu season, and she recommends patients plan ahead and be open to alternative options.
"Influenza can become a serious illness for children and young adults," Piwoni said. "Parents should observe their children carefully when suffering flu symptoms and not hesitate to contact their provider if they have concerns about the child's condition worsening. Children often can't express or describe how they are feeling, so parents must pay close attention."
ThedaCare and Go Valley Kids are teaming up in 2020 to help families be healthier, more active and enjoy Northeast and Central Wisconsin.


---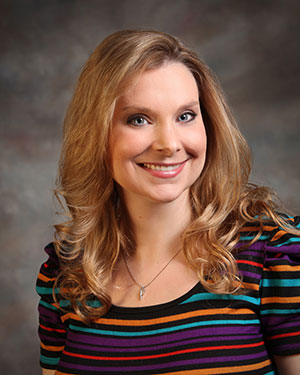 Meet the Author – Stephanie Piwoni, BS, MSN, CPNP, APNP
I enjoy pediatrics because I like watching your children grow from infants to adolescents and achieve new milestones throughout the years. I also enjoy working with your unique family to create a plan of care that will be effective for your child.
That effectiveness grows from good communication. At every office visit I listen to you and your child. Then I do my best to clearly and thoroughly explain your child's plan of care. That way, you leave the clinic feeling like you were heard and knowing how to proceed. When we all work together, your entire family sees the benefit.
---
About ThedaCare
For more than 110 years, ThedaCare® has been committed to improving the health of the communities it serves in Northeast and Central Wisconsin. The organization delivers care to a community of more than 600,000 residents in 18 counties and employs more than 7,000 healthcare professionals. ThedaCare has 180 locations including seven hospitals located in Appleton, Neenah, Berlin, New London, Shawano, Waupaca and Wild Rose. ThedaCare is the first in Wisconsin to be a Mayo Clinic Care Network Member, giving our specialists the ability to consult with Mayo Clinic experts on a patient's care. ThedaCare is a not-for-profit healthcare organization with a level II trauma center, comprehensive cancer treatment, stroke and cardiac programs as well as a foundation dedicated to community service.
For more information, visit www.thedacare.org or follow ThedaCare on Facebook and Twitter.
Media should call Cassandra Wallace, Public Relations Specialist at 920.442.0328 or the ThedaCare Regional Medical Center-Neenah switchboard at 920.729.3100 and ask for the marketing person on call.