In second grade, Cole Stoffle faced medical challenges alongside his teacher, Mr. Maufort, who was diagnosed with brain cancer. Faced with the loss of his teacher, mentor, and friend that year, Cole turned to running as an outlet.
His interest grew, and he started running races honoring cancer patients. His interest in races and desire to help others led him to found Cole's Cancer Crusade, an annual kids-only obstacle course event. The 20 obstacles throughout the race represent the challenges pediatric cancer patients face during their treatment.
Cole has raised more than $20,000 for local non-profits and gained recognition as one of Wisconsin's Top Youth Volunteers for the Prudential Spirit of Community Award when he was 13.
Again in 2018, Cole became ill and was eventually diagnosed with Primary Sclerosing Cholangitis, known in short as PSC. PSC is a rare, chronic severe liver disease, and unfortunately, there is no cure other than a liver transplant.
Cole became a Wish Kid for Make-A-Wish-Foundation and has continued his work with Cole's Cancer Crusade and speaking to thousands of kids across Wisconsin, carrying out part of his mission — to teach youth how to help others.

Cole's Cancer Crusade supports Wisconsin families and children who have or have had a critical illness by aiding them with expenses and funding medical professionals working to end pediatric terminal illness.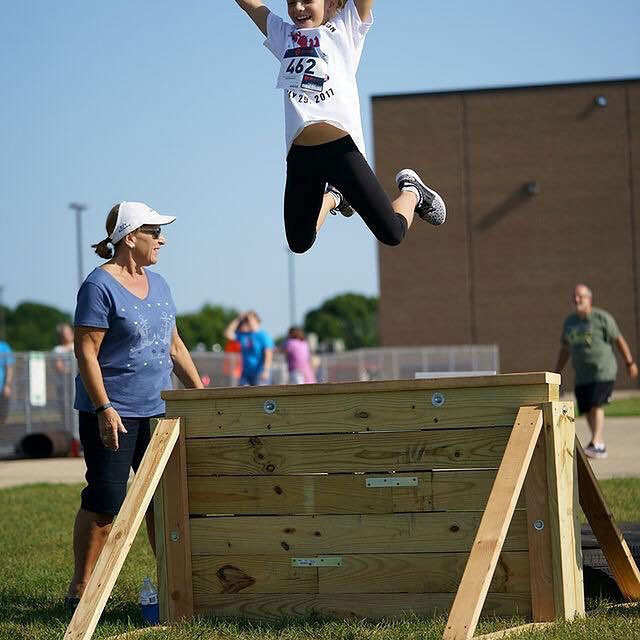 Cole's Crusade Obstacle Run & Family Fun
Details: This fun run for kids in PreK through 5th grade offers a fantastic experience with over 20 obstacles on the course through Memorial Park. Families are encouraged to enjoy music, entertainment, food trucks, meet mascots, and cheer on their obstacle runners.
When: Sunday, June 5, 2022: 10 am – 2 pm
Where: Memorial Park, 1620 Witzke Boulevard, Appleton
Registration: $15, open now through June 3, 2022 – sign up online
Follow Cole's Crusade on Facebook and Instagram and stay up to date with events at colescrusadewi.org