NOTE: This date/event is in the past.
Date/Time
Date(s) - 01/24/19
5:00 pm - 7:30 pm
Event Info
Did you know we have a Spanish bilingual school in Appleton?
Join us for an Upcoming Open House to learn more!
Meet teachers, tour classrooms and ask questions.
(Sessions will be presented in both English and Spanish).
Thursday, January 24, 2019: 5:30 – 7:30 pm
Parking Note: We share the parking lot with Zion Church at 912 N Oneida St, Appleton. Enter through the main doors and look for signs.
Enrollment for the 2019-20 school year is now open.
Deadline to apply is February 15th, 2019.
For more information or to schedule a tour visit:
www.appletonbilingualschool.com or call Mrs. Vazquez: 920-832-4125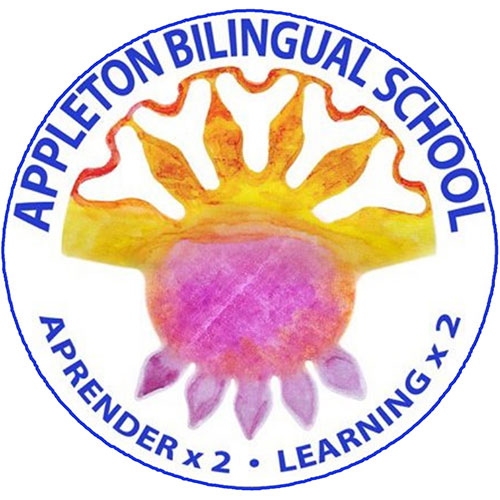 ¿Sabía Usted que existe una escuela bilingu?e de español en Appleton?
¡Lo invitamos a que asista a nuestra sesión de puertas abiertas para que conozca más de nuestra escuela!
Conozca a maestros, recorra los salones de clases y haga preguntas.
(Las sesiones se llevarán a cabo en ambos idiomas, inglés y español).
Jueves 24 de enero del 2019: 5:30 – 7:30 pm
Las inscripciones para el año escolar 2019-20 ya están abiertas.
La fecha límite para aceptar solicitudes de inscripción es el 15 de febrero del 2019.
Para inscribirse, sólo visite la página web:
www.appletonbilingualschool.com o llame a la Sra. Vázquez: 920-832-4125
Location
Appleton Bilingual School, 912 N. Oneida St., Appleton, WI
Categories

Set Reminder
Add this event to your calendar
iCal
or
---
Disclaimer
We do our best at Go Valley Kids to provide accurate, useful information about events and activities. This information (such as times and locations) is gathered from user submissions, press releases, local newspapers, signs around town and word of mouth. We do our best to confirm details before they are posted here. Sometimes details change or we are given inaccurate information. Whenever possible, we link our write-ups to the source in which our information came from and strongly urge you to confirm details before you go. Go Valley Kids is in no way responsible for any problems that occur while participating in activities listed on the site, in the newsletter or on facebook.