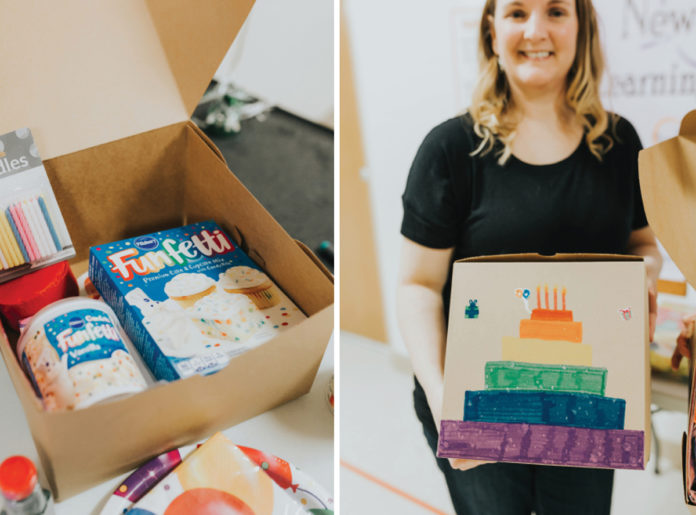 Everyone Deserves a Happy Birthday!
Birthdays are a rite of passage and often celebrated with cake, candles, gifts, family, and friends. As a parent, one of my most favorite things to see is the excitement of my kids on their birthdays. What if your family couldn't afford a party? What if a cake wasn't even doable? What are birthday boxes?
The 2016 United Way Alice Report for Wisconsin reported that 42% of households in Wisconsin struggle to afford basic household necessities. Chances are that one of your child's friends or classmates are making choices between their weekly meal budget and a birthday cake.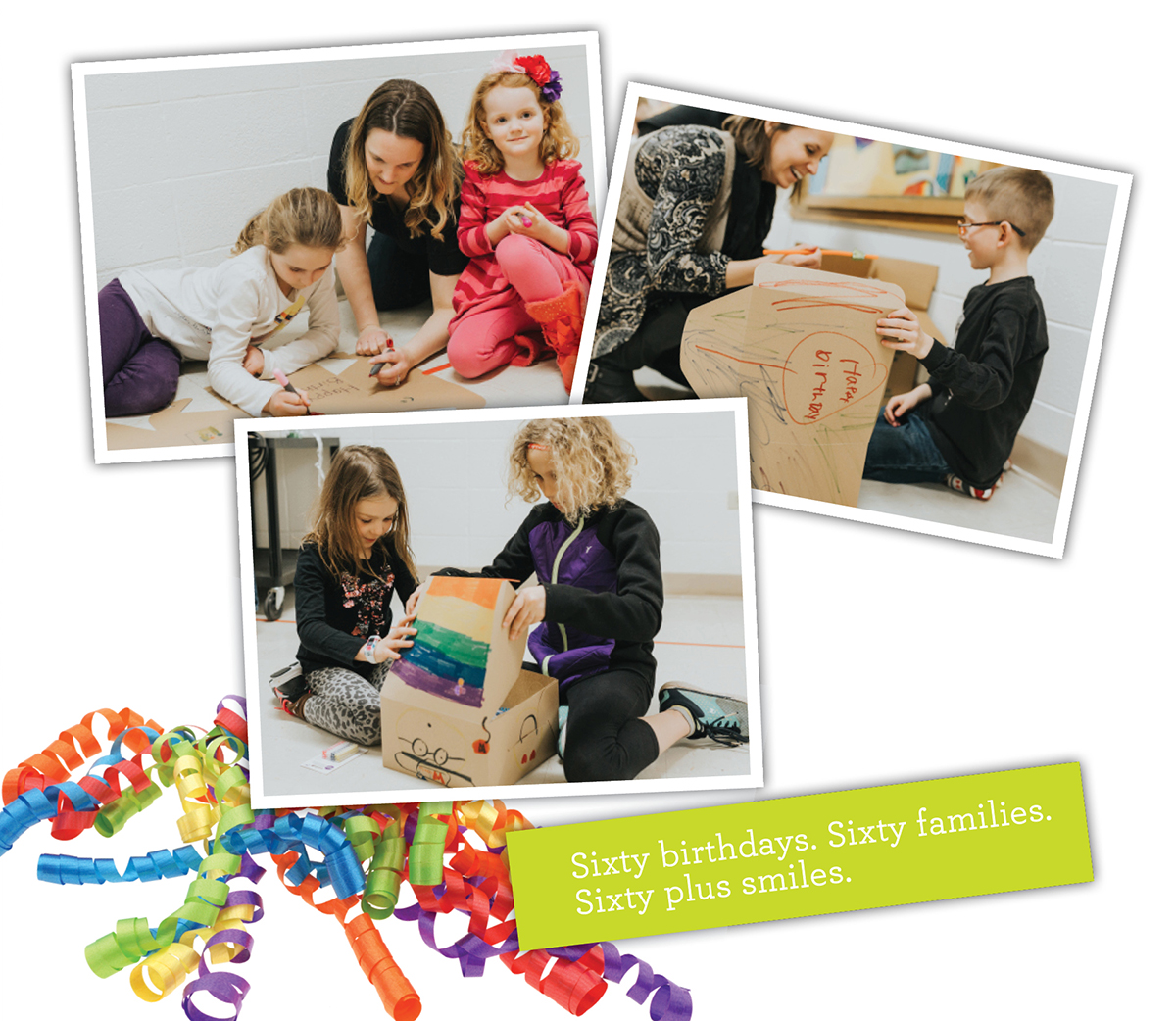 The families and students of New Directions Learning Community in Kaukauna responded
to this need by creating sixty birthdays in boxes. Last month the families collected birthday cake mixes, sprinkles, candles, birthday decorations, goody bags, balloons and more. The birthday boxes were provided to local food pantries and shelters. Kristin McEneany was the driving force to make this project come to life. Not only did she help lead the project, she also helped organize the birthday card decorating and cake packing parties.
Our community is interwoven with kind and generous hearts. These little birthday boxes will go into our community to ignite joy and spark celebrations. Our hope is that the ripple effect is much grander – that this story inspires. How can you teach your children to be kind and humble? How can you support our community?
Sprout: What made you want to get involved with this project?
Kristin: I always tell my kids kindness is the most important part of life – being kind to everyone we meet. Teaching them to serve others is a true lesson in kindness. I also wanted to start a service group at school that younger children could participate in and understand. This is our first project and plan quarterly projects starting again in fall.
Sprout: What do you remember about your birthday that was special when you were a kid?
Kristin: We always had a family birthday party with grandparents, aunts, uncles and cousins. My mom always made me special cakes with designs. I had a Holly Hobby cake and a Strawberry Shortcake cake that I remember  my mom making.
Sprout: How do you make birthdays special for your kids?
Kristin: We decorate the door with a theme and put pictures from baby until the age they are now. We also have donuts for breakfast.
Interested in making your own Birthday Boxes? We would recommend reaching
out to St. Joe's Food Pantry or Homeless Connections to inquire if more boxes are needed but there are also lots of other local organizations that may take them as well.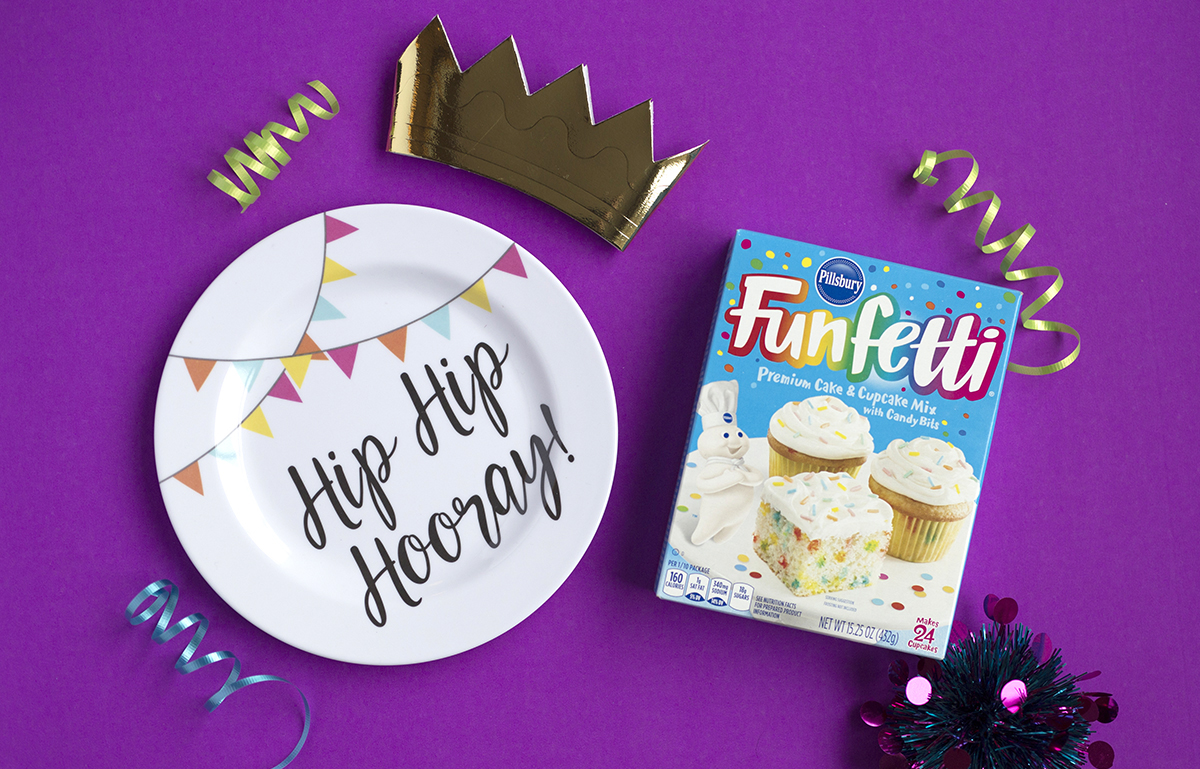 Suggestions for Birthdays in a Box (or bag):
Cake mixes

Cans of frosting

Sprinkles

Cupcake papers

Disposable cake pans or cupcake tins

Balloons

Goody bags

Crepe paper

Small trinkets for goody bags such as pencils, erasers, stickers, etc.

Party decorations

Happy Birthday banners

Candles

Birthday napkins & paper plates

Stickers
To Learn More About New Directions Learning Community visit:
2601 Sullivan Ave, Kaukauna, Wisconsin
kaukauna.k12.wi.us/schools/newdirections
To Learn More about the United Way ALICE Report visit:
unitedwayalice.org