Summer is almost over and you're still longing for the perfect beach day? The drive to North Beach in Racine is a perfect day trip for your family. You can have a full day of fun in the sun, without breaking the bank.
North Beach
100 Kewaunee St, Racine, Wisconsin

North Beach in Racine is my personal favorite beach, and we make sure to visit annually. According to the City of Racine's Official website, North Beach is "Wisconsin's first beach to be designated as a Certified Blue Wave clean beach by the National Clean Beaches Council and was most recently voted #4 in USA Today's 2016 Reader's Choice 10 Best Freshwater Beaches." The beach has also earned a variety of other awards; with good reason. The beach offers a plethora of activities at little to no cost. Caution: enjoying the full lineup of activities there may cause you to believe you're on a Caribbean vacation!
When you first walk up, you'll fall in love with the hammocks nestled between palm trees. Yes-you're still in Wisconsin! From there, you can follow the blue Lake Michigan Pathway (perfect for wheelchairs and strollers) down to the pristine Lake Michigan. The beach has two areas: one roped off and supervised by a Lifeguard, and one area that has no lifeguard, but allows you to use rafts and floaties. Keep in mind that you're swimming in the massive Lake Michigan, which can boast some powerful waves. My son even brings along his boogie board!
When you're ready for a break from the water: head up to the Oasis. The beach offers limited seating near their Oasis, which serves food and drinks (adult bevs, too!) and also has live music on the weekends. You can rent equipment to play on the sand volleyball courts here. They also have your standard beach shower/changing area with restrooms.
North Beach Park also has a massive Kid's Cove Playground and picnic areas. While the prices at the Oasis are reasonable and the snacks are delish, I prefer to pack our own lunches and drinks. For me, there is nothing more perfect than a bag of potato chips while you watch the kids splash in the waves!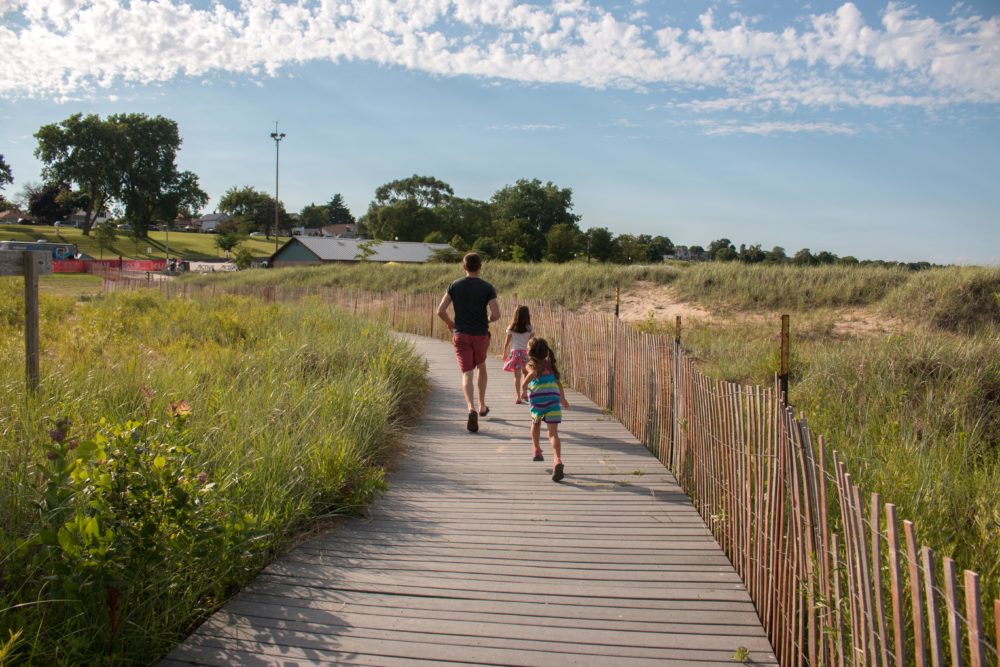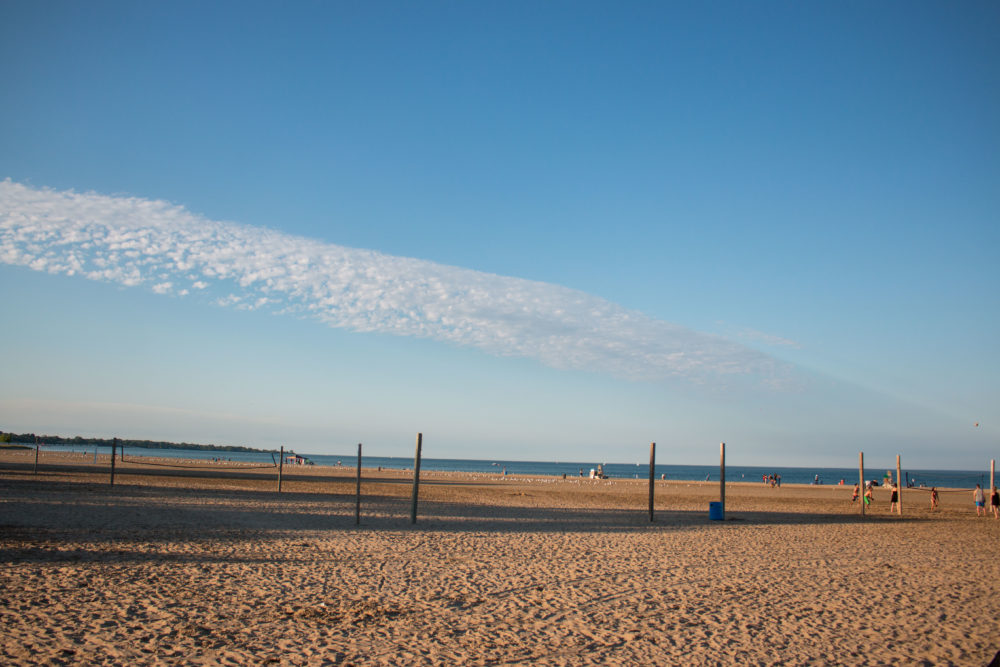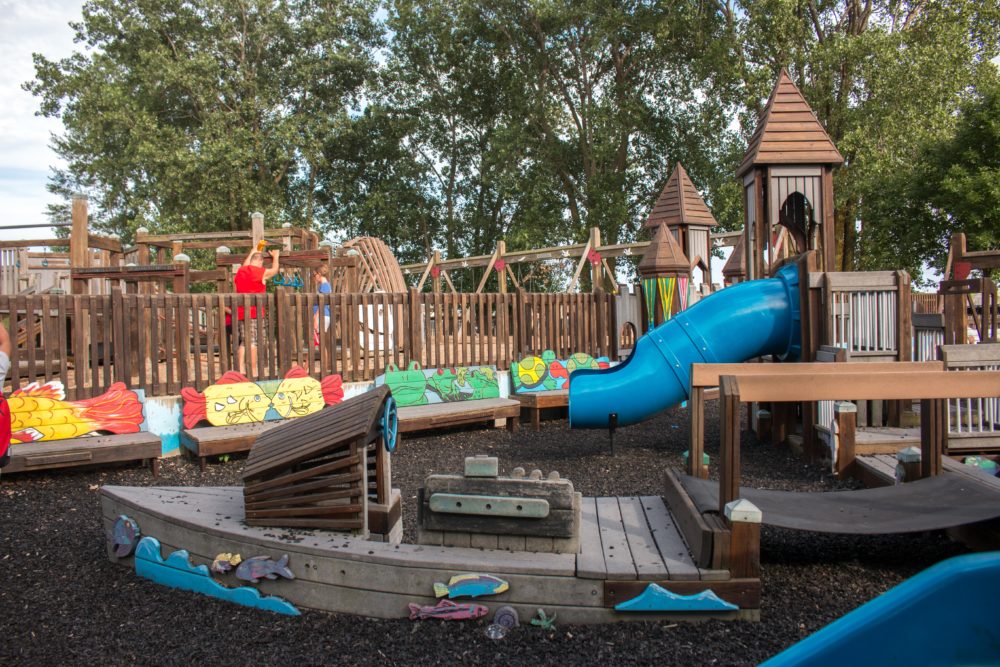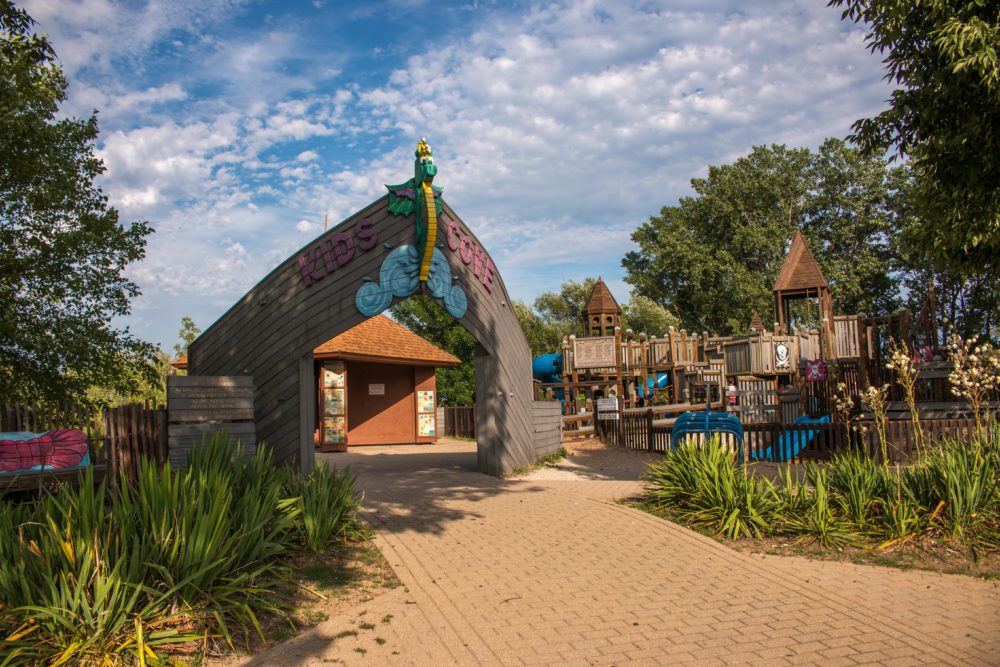 ---
Thanks to our guest writer, Teri Rucinsky. If you'd like to be a guest writer send your story ideas to editor@govalleykids.com.