Badger State Girl Choir is in its 11th season under the direction of Dr. Kevin Meidl and his staff of professional music educators. Based at the Valley Academy for the Arts in Neenah, the choir has established a tradition of excellence in choral music for hundreds of girls across the Fox Valley.
4 choirs
2nd – 12th grade girls
meet weekly from September – April
choral rehearsal includes large group, small ensemble voice study & music literacy
The mission of the Badger State Girl Choir is to provide life-enhancing experiences for the girls through the study and performance of significant choral music. The girls are exposed to a wide variety of music. Concert music ranges from Broadway and Popular styles to Folk and Classical.
Badger State Girl Choir believes the music experience for young girls should be memorable. Travel opportunities are possible every year. From Milwaukee to Barcelona, Carnegie Hall in New York to Hampton Court Palace in London, they provide the girls the chance to sing in amazing places and with incredible people.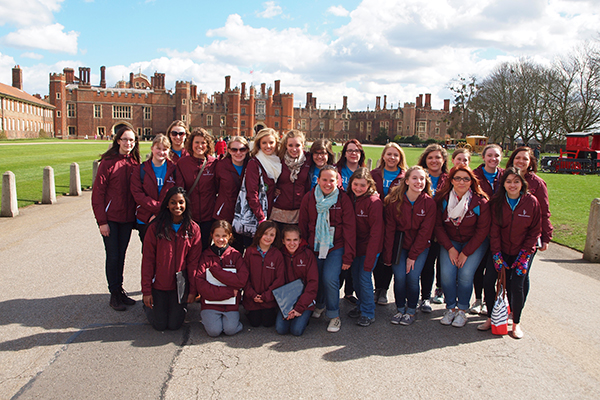 The girls have serenaded Parisians on a boat while floating on the Seine, sung for His Holiness, Pope Benedict XVII in Rome, and shared their voices at a Midnight Easter Mass in Fajardo, Puerto Rico. Of course, there is other fun to be had on choir trips such as hiking in the El Yunque Rainforest, swimming in the dark with dinoflagellates, and an 8 course New Year's Eve dinner under the stars and dancing near Lucca, Italy complete with fireworks!
Closer to home, the choir has hosted girls from Mexico, Croatia, and most recently the Copenhagen Girl Choir, learning their native songs and new dance moves. BSGC has participated in the Neenah downtown Fourth of July parade, caroling at A Very Neenah Christmas and singing the National Anthem at Lambeau Field for the annual 9/11 Memorial Stair Climb.
The girls have enjoyed working with different artists and composers from around the globe including Evica Radevska (Serbia), Eru Matsumoto (Japan), Jonathan Willcocks (England), Paul Ayres (England) and premiered special commissions from American composers Sean Hussey, Terry Plumeri, Jeremy Soule, Linda Tutas Haugen, Maury Laws and Bartolome Bover. In addition the choir has performing with the Fox Valley Symphony Orchestra, the Oshkosh Chamber Singers, the Milwaukee Choristers, the Monteverdi Master Chorale and NewVoices (formerly the White Heron Chorale).
The choir will be holding auditions at the Valley Academy for the Arts on August 16th, 2 pm to 6 pm, August 18th 9 am to noon, and August 25th 9 am to 2 pm. Please call us at 920-729-4753 or email sing@badgerstategirlchoir.org to sign up for an audition. Come sing with us!
Badger State Girls Choir
Valley Academy For the Arts
139 N Lake St, Neenah, Wisconsin

920-729-4753
sing@badgerstategirlchoir.org   |   www.badgerstategirlchoir.com   |   www.facebook.com/BadgerStateGirlChoir