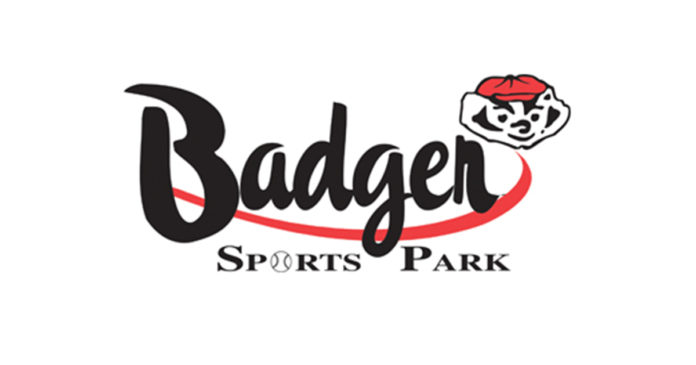 Badger Sports Park is the Fox Valley and Northeast Wisconsin's premier destination for birthday parties. We offer several great packages and all include your personal host to take care of everything! From Laser Tag to Go Karting or Escape Rooms, customize your Badger Sports Park birthday party package for maximum fun!
Badger Sports Park Offers:
Laser Tag – A giant 2-story laser tag arena where 30 people can play at one time. Each experience lasts 30 minutes and includes 4, 5-minute games. Ages 7 & up.
Laser Maze – Race to get through an interactive and complex maze of laser beams in the shortest amount of time possible.
Inflatables – Four sports themed inflatables for ages 2-10. Socks & wristbands are required to play.
Mini Bowling – Open year round and perfect for the whole family. Regular and bumper style bowling.
Game Room – Games for everyone. No need to worry about tokens or tickets, everything is stored on a rechargeable and recyclable ecard. Some of the favorites include: Big Buck Hunter, the Fast and Furious Tokyo Drift and Super bikes, Deal or No Deal, Big Bass Wheel, Skee-Ball, Air Hockey, Flappy Bird and Cranes. Earn tickets and also win prizes.
Mini Golf – 18 hole miniature golf course themed around Wisconsin sports. Weather Dependent April through October.
Go Karts – A fun race around curves and straightaways. Drivers must be 54 inches or taller to drive alone. Double seaters are available for the smaller riders when driven by someone 16 or older (no additional charge for the riders). Weather Dependent April through October – Hours Vary.
Batting Cages – Batting cages for all levels including: Slow Pitch Softball, Fast Pitch Softball, Little League, Babe Ruth/High School and College Baseball.
Escape Rooms – You and your team have 60 minutes to break out of INFILTRATE or make the grade as a secret agent in CLASSIFIED. Using only your minds, teams will need to solve riddles and puzzles in an attempt to BREAK OUT!
Food & Beverages – Badger Sports Park offers a great selection of appetizers and homemade pizza.
Address: 3600 E Evergreen Dr, Appleton, Wisconsin
Phone: (920) 830-6900
Website: badgersportspark.com
This sponsored article about Badger Sports Park Birthday Parties is part of our 2018-19 Birthday Guide. Check out our Birthday party at Badger Sports Park here.