Hello GVK families, I'm Cassie Mathis! I am the face behind Baby Bear Cranial Clinic, and I am so honored to be here to serve my patients. I am a certified Prosthetist-Orthotist with a focus on pediatrics. I am also a mother, a wife, a daughter, a sister, a friend — a lover of color, the outdoors, design shows, team sports, and a committed life-long learner.
A bit of my background, I majored in Kinesiology and Business Administration at UW Eau Claire. I earned Orthotic and Prosthetic Certificates from Northwestern University and California State University- Dominguez Hills, respectively. My work with little ones diagnosed with plagiocephaly or brachycephaly (or both) began during my residency at Children's Hospital of Wisconsin in Milwaukee in 201. My passion started here and has flourished over the last decade while working in various clinical settings.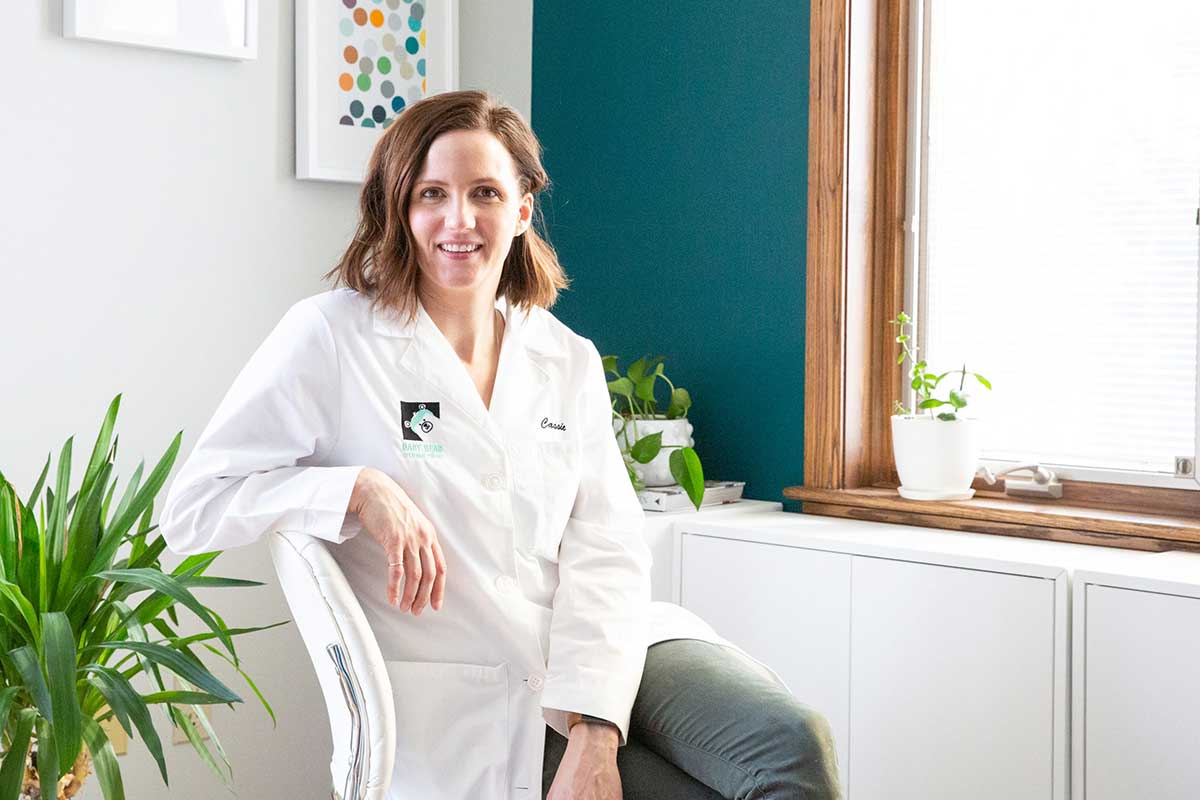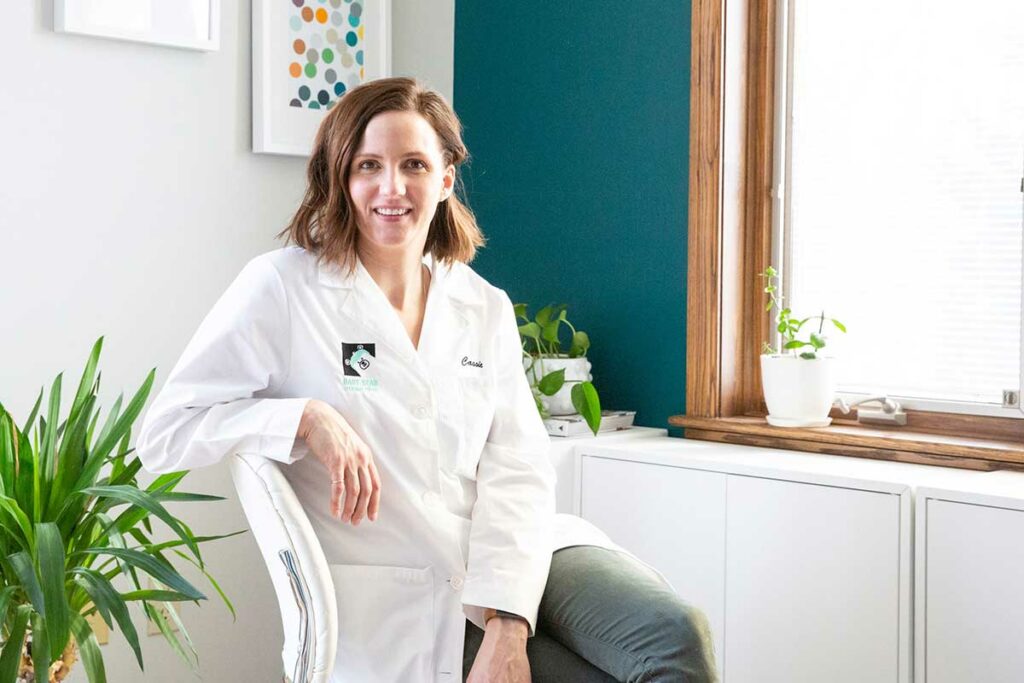 With the love and support of my friends and family, Baby Bear Cranial Clinic was created in 2020 and has allowed me to take my passion for helmets and helping others to the next level. I take a team approach and work collaboratively with the families, physicians, physical therapists, chiropractors, and all others involved. I have worked hard to build my reputation as a cranial orthotic specialist and to be sure referral sources feel confident that I will perform a comprehensive and objective evaluation and make an appropriate recommendation; whether that is to proceed with helmet treatment, continue with repositioning efforts, or rule out a cranial helmet as a necessary intervention.
I offer free consultations, both virtual and in-person. They are guilt-free, and pressure-free, and leave patients with the knowledge and tools to make the decision that is right for their family.
Learn More