I have a love-hate relationship with paper. I love cute little post-its, pretty paper, and note pads, but I despise clutter. I try to avoid keeping a paper calendar, needing paper coupons, a paper list, sticky notes, or anything else that will just clutter up my purse, home office, or kitchen drop zone. Taking advantage of my smart phone's features and using apps that work for my family have saved time, clutter, and helped to keep us organized. When testing an app, I looked at the ability to connect multiple users to shared lists, ease of use, and how quickly the app is to use and access in a store with toddlers in tow.
Here are 5 apps that I use on a daily basis to keep my family organized:
Google Calendar
I don't know if this is technically an app or a widget (I am not technical enough to know the difference), regardless, I live and breathe by my online calendar. Google Calendar is free to use. All you need is a gmail account, which you need to get most phones now anyway. I love the fact that I can have multiple calendars all in one spot. I have 6 calendars I track and share with various people/groups. For me, being able to see everything in one place, color code events, and invite people that need to be included for a meeting, gymnastics practice, or school function was key. The bonus for me is the fact that I can access, add, change or delete events from anywhere and it does not matter if I am accessing on an Apple or Android product, iPad, laptop or android phone!
Key Ring
Do you have a reward card for every grocery store in town? Me too! I was tired of having them on my car key ring or having to keep them in my wallet just to get a sale or reduced price. Key Ring has been the solution. It is available on Apple and Android devices. It literally keeps all your loyalty and rewards cards in one place. It was really simple to setup and start to use. Once you have your account setup you can begin scanning and adding your loyalty cards. The app saves an image of the front and back of the card, saves the bar code and code number, so you no longer have to keep the actual card. One of the upgrades to the app recently added a feature that shows the flyer or sale items for the stores you load as well. The only problem I have encountered with this app is that some stores are not able to scan the barcode because they don't have a handle held scanner. This is usually remedied quickly by the cashier simply manually punching in the code numbers.
RetailMeNotCoupons
I love a good deal. So if I can save 20% on an item or get free shipping, I take advantage. I no longer need to keep a paper coupon in my wallet or purse. And I don't have to worry about the fact that half of them are expired because I forgot to use them or never got to the store during the coupon window. When I am at a store, I simply pull up the store on my RetailMeNotCoupons app, check for any current coupons that might be applicable to what I am purchasing and show it to the cashier. Voila! Discount given at the time of checkout.
RetailMeNot also allows you to mark your favorite or most frequently shopped stores. When there is a new coupon or discount being offered a notification is sent right to your phone. When you are nearby one of the stores, the app also sends a notification. And just one more bonus of this app, there is also an online version www.retailmenot.com. Anytime I am online shopping, which is more frequent than not with my busy schedule, I check out the website to see if there are any discounts I can apply to my online purchase before I finalize my purchase. I hate to pay shipping on anything, so this is a great way to get free shipping on most of my online purchases!
Target Cartwheel
While I am not a huge fan of Target's Cartwheel app, I do use it. My number one gripe is that it is time consuming to use. In order to get the most out of this app, you either be very prepared and add things to your list before shopping at the store, or you have to take the time in the store to scan the barcode of the items you are purchasing to see if there is a discount or a comparable product that has a discount. Both are very time consuming activities of using the app and not always easy to do with kids along. However, the ultimate pro is that the cost savings can really add up. If you take the time, it is very easy to search and add products to your list. And you can get some very good discounts that would otherwise not be available to you. Combine this with the 5% savings you get by using your Target Red Card and you can save some pretty fabulous coin!
OurGroceries
There are many shopping list apps available for both Android and Apple users. OurGroceries was recommended to me by a friend and I have not tried another since adding this one to my phone! I was able to easily setup my account and add my husband to the account as well. By adding him to the account, we can both see the same list; make additions or changes that automatically synchronize. No excuse for him to forget the milk on the way home or for me to not pick up shampoo. With this app, it is simple to add multiple lists. You can have a separate list for each store you frequent. For my family, I have a list for groceries, a list for Target, and one for Costco that we keep running all the time. The app has an area where you can add ingredients for a specific recipe. I've gone out of the box a little and have also used this app to add a list for packing for a trip. It is easy to add and delete a list as needed. When shopping I have my list in front of me and as I add items to my cart, I cross them off on the app keeping me on track and saving me time in the store. The app also remembers how you typed in a previous item, so if you purchase the same item over and over, there is no need to retype it each time, just highlight and add it to the current list.
I'd love to hear what other apps you are using to keep your families organized in 2016! Please share so I can check them out too!
---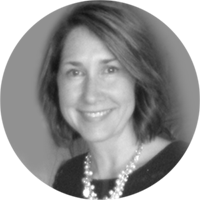 Samantha Gehl is an organizing junkie living in a chaotic house. After years of struggling with infertility, she and her husband are parents to 2 little princesses. She loves to take long weekends away with her husband and spend her time doing anything that involves family and friends. During her spare time she likes to go for long walks in her neighborhood with the kiddos or spend time on Pinterest finding projects and recipes she will likely never have time to try.