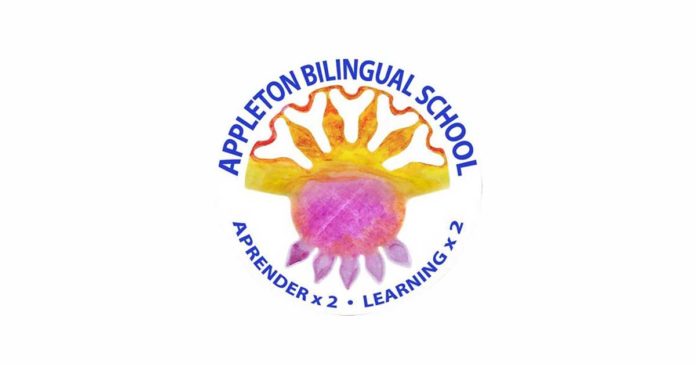 Did you know we have a bilingual school in Appleton? Appleton Bilingual School (ABS) is a K-6 public charter school (elementary school) of the Appleton Area School District with a current enrollment of about 170 students. The school develops academic excellence and language fluency in Spanish and English, builds cross-cultural relationships, and nurtures an enthusiasm for learning in order for students to achieve future educational and career success and to become active citizens in local and global communities.
ABS offers students the opportunity to speak Spanish and English while studying academic content in both languages at a very young age. For Spanish-speakers, the opportunity to learn in both languages will improve their success in elementary and secondary education. English-speakers will benefit from a language and cultural experience comparable to a study abroad program. Learning in both Spanish and English will open the door to future educational and career opportunities for all students attending the Appleton Bilingual School.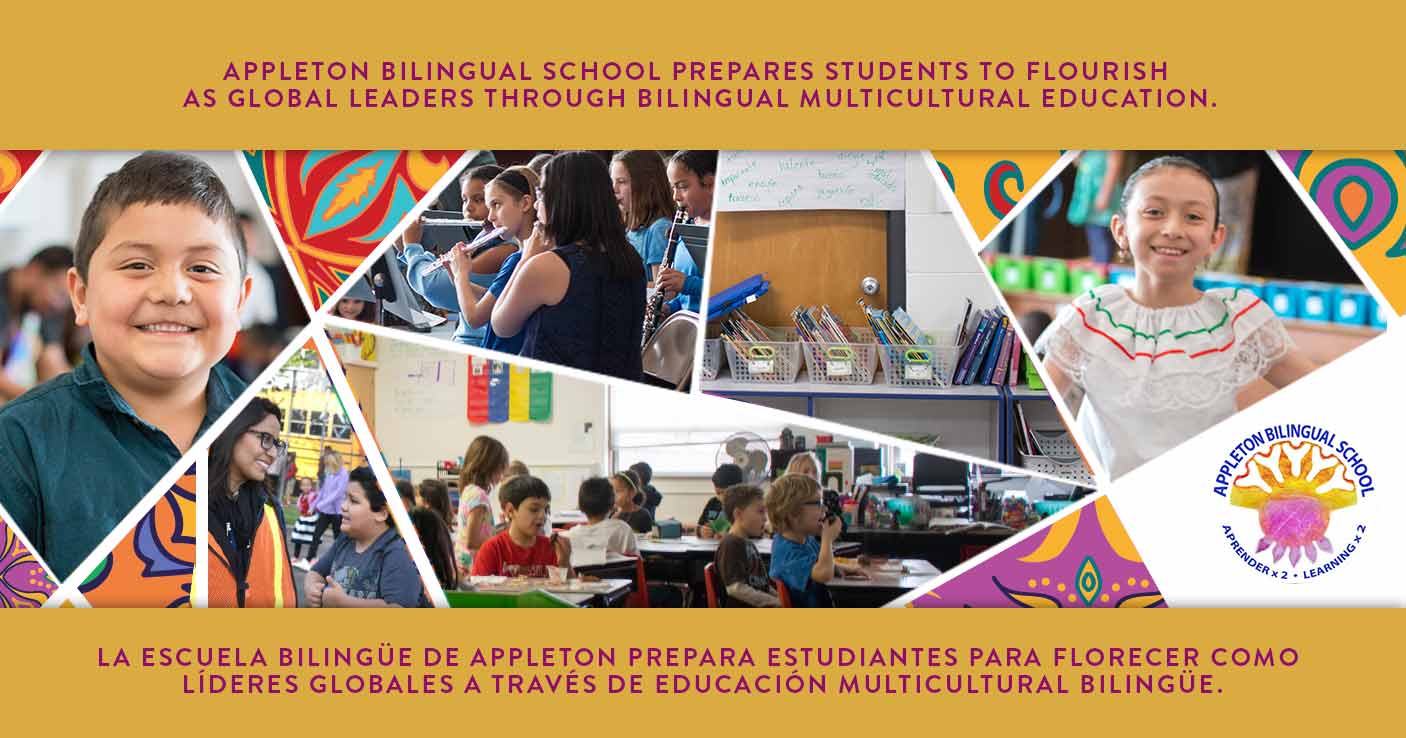 What are some of the benefits of a bilingual education?
Appleton Bilingual School is a dual-immersion program. Classrooms integrate equal native English speaking students with native Spanish speaking students.
Percentage of Daily Instruction 
Kindergarten – First Grade: 80% Spanish / 20% English
Second Grade: 70% Spanish / 30% English
Third Grade: 60% Spanish / 40% English
Fourth – Sixth Grade: 50% Spanish / 50% English
Learning a second language opens a new world of experiences.
People who are bilingual show an enhanced ability to adapt smoothly to unfamiliar
settings and situations.
ABS staff uses research-based, time-tested instructional strategies to provide language proficiency, academic skills, and cultural literacy.
Your child will learn to speak, read, write, and think in two languages.
Bilingual education broadens students' understanding of local, national, and global communities.
What is a charter school?
Appleton Bilingual School is 1 of 14 charter schools (approximately 3,000 students total) in the Appleton Area School District (AASD).
Tuition is free and enrollment is voluntary.
School leadership has the flexibility to design and deliver innovative curriculum in nontraditional ways in order to meet the needs of participating students.
School can not discriminate in admissions, programs, or activities.
Students take state tests required of other public school students.
Teachers are certified and licensed by the Wisconsin Department of Public Instruction.
Staff are Appleton Area School District employees and subject to all district policies and regulations.
Learn more about AASD Charters >
Enrollment Now Open!
Our charter school application window opened on December 1st, 2018 for the 2019-2020 school year. Deadline to apply is February 15th, 2019 to be placed in the lottery. Applications after that date will be put on the waiting list if no spots open.
All families will be notified by March 8th if a seat has been reserved for their student, or if their name has been added to a waiting list.
More information and to apply can be found here.
Upcoming Open Houses
Learn more about our school – meet teachers, tour classrooms and ask questions. Sessions will be presented in both English and Spanish.
Thursday, January 17, 2019: 9 – 11 am
Thursday, January 24, 2019: 5:30 – 7:30 pm
Appleton Bilingual School
Our Mission: Appleton Bilingual School prepares students to flourish as global leaders through bilingual multicultural education.
The Appleton Bilingual School shares facilities with Columbus School and Zion Lutheran.
913 N. Oneida St., Appleton, Wisconsin
Phone: (920) 832-4125
Follow on Facebook for updates
To enroll or schedule a classroom visit our website:
www.appletonbilingualschool.com