Go Valley Kids is a complete community guide for family activities and information in Northeast Wisconsin. As proud local parents, we love sharing all our communities have to offer by educating, entertaining and empowering families to lead happy, healthy lives.
Built and designed by an area mom, Go Valley Kids is connected closely with the Fox Valley and keeps relevant, up-to-date information on the site to encourage daily visits by parents, caregivers, grandparents, educators and more.
Multi-Platform Media Approach
Social + Online + Print
Reaching over 100,000 monthly visitors online
Sprout Fox Cities is the areas only parenting-focused magazine and distributed at strategic and convenient locations throughout the Fox Cities getting into the hands of thousands of parents each month!
Strategic & Creative Direction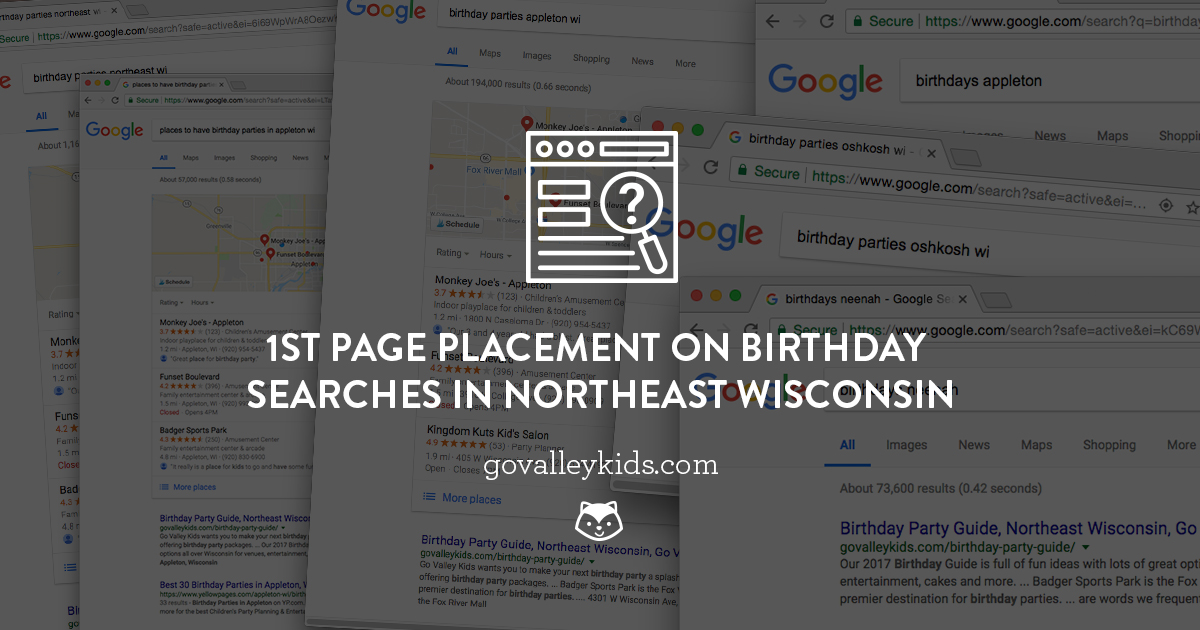 2018 Go Valley Kids Birthday Guide
4 Sections: Birthday Venues, Birthday Entertainment, Birthday Invites & Decorations and Birthday Cakes in Northeast Wisconsin including Appleton, Neenah, Menasha, Oshkosh, Kimberly, Kaukauna, Little Chute, De Pere and Green Bay

2 Part Series: Publishes May 1, 2018 (Summer Birthdays) Publishes October 1, 2018 (Winter Birthdays)
Multi-platform package: Online, Social and Print Magazine
1 year listing online: May 2018 – April 2019
Affordable bundles to try out Go Valley Kids sponsorship and advertising opportunities!
Interested in joining the 2018 Go Valley Kids Birthday Guide to advertise your family business? Fill out this form or email govalleykids@gmail.com!