As students leap into this school year, while there may be a few uncertainties about new routines, there will be no shortage of learning opportunities! Each of these educational resources is completely free and will help enhance student learning through application and interest!
Virtual Field Trips – Students can also travel the world with these educational virtual field trips from home.
PBS Kids – Kids will enjoy doing activities that feature their favorite show characters! From sorting, counting or joining in for sing-a-longs, there are many great projects for young kiddos.
Starfall – The site features a twist on classics and encourages reading through help with letter recognition and includes a generous collection of plays, non-fiction and comics to read.
Scholastic – Scholastic is a great resource to connect to educational books that are found in schools! Grades Pre-K to seniors can benefit from this resource and along with ebooks, there are many interactive activities for them to try!
CoolMath4Kids – Encourage kids to work with numbers and boost their math skills through a fun, interactive site that teaches through games. Geared for ages 3-12, games help with addition, subtraction, division, multiplication, money, and more.
Fun Brain – Preschoolers through 8th-grade students can enjoy visiting Fun Brain! The site features games for reading, math and includes online books.
Google Experiments – Create unique simulations within various topics with the help of Google! Students can also play related games to drive their lesson home. From dappling with coding and digital elements to art and culture, there are many projects to try out.
Nick Jr. – From printables to digital activities, kids can use their creativity to put together puzzles, learn new music, explore and brush up on reading – all with their favorite characters!
BBC History for Kids – Send students on a learning adventure through time! The site features games, quizzes, and fact sheets about ancient history, world events, and backgrounds in different countries.
How Stuff Works – Encourage kids to discover the answers to all their burning questions! Why don't jellyfish have bones? How do airplanes stay in the air? The site offers learning opportunities through articles that breakdown a variety of subjects and include games, quizzes, and videos to further a child's learning experience.
Exploratorium – Children ages 3 and up can enjoy read-aloud storybooks accompanied by themed activities. Activities are free and are designed to be completed in under an hour.
International Children's Digital Library – Gives students access to high-quality children's books from around the world! The titles are available in a multitude of languages, making it a great tool for students studying a foreign language, or for early readers.
RadioLab for Kids – Digital stories for children of all ages. Not only are there educational, non-fiction stories, but there are also plenty of titles to read for enjoyment and for students to rack up reading hours.
SparkNotes – A collection of the literary study guide for students to self-quiz or to check their knowledge on specific publications.
Bad Astronomy – This YouTube channel is all about space, stars, and science! Hosted by Phil Plait, an astronomer and writer, students can explore the universe and easily learn with lively visuals and clips.
Classroom Cereal – Kids can practice and fine-tune their grammar with the help of Classroom Cereal! Download free short stories by PDF for the exercises, which contain grammatical mistakes for the students to find. Not only will they work on their grammar, but reading and comprehension are also boosted.
Fun Fonix – A great resource for printable phonic worksheets for grade school students in addition to online phonic games and resources.
HooplaKidz – For kiddos ages 2-8, this YouTube channel is an entertaining way to learn through nursery rhymes and stories.
Encyclopedia Smithsonian – A handy online reference tool that delves into a variety of subjects like art, design, science, and technology. Search for your topic of interest or explore their collection with a few simple clicks.
Watch Know Learn – Learn a or supplement a new language with a variety of organized resources from Watch Know Learn!
Explore – A massive collection of live cams for students to investigate the world! From African wildlife to Decorah Eagles and Killer Whale watching in the ocean, these virtual peeks can offer students an opportunity to see wildlife in their natural habitat.
StudyJams – Browse over 200 jams on topics like volcanos, the universe, word problems, photosynthesis, and more! Why just read about it when you can listen and jam about it?
Time for Kids – Time for Kids, from the publishers of Time, presents articles, photos, and content in a kid-friendly way. Find credible sources for papers or content for presentations, all around this website is great for a variety of topics including world events, politics, sports, health, and more.
Google Earth – Discover every nook and cranny of the world with an interactive globe! From seeing places you read about to finding new spots for projects, Google provides detailed content of canyons, oceans, skyscrapers, and more simply by perusing with your mouse!
The Happy Scientist – Check out free projects, interactive activities, and rich content for a variety of science topics. From global science to learning how to make a compass, there are many tools to enhance learners' minds of all ages.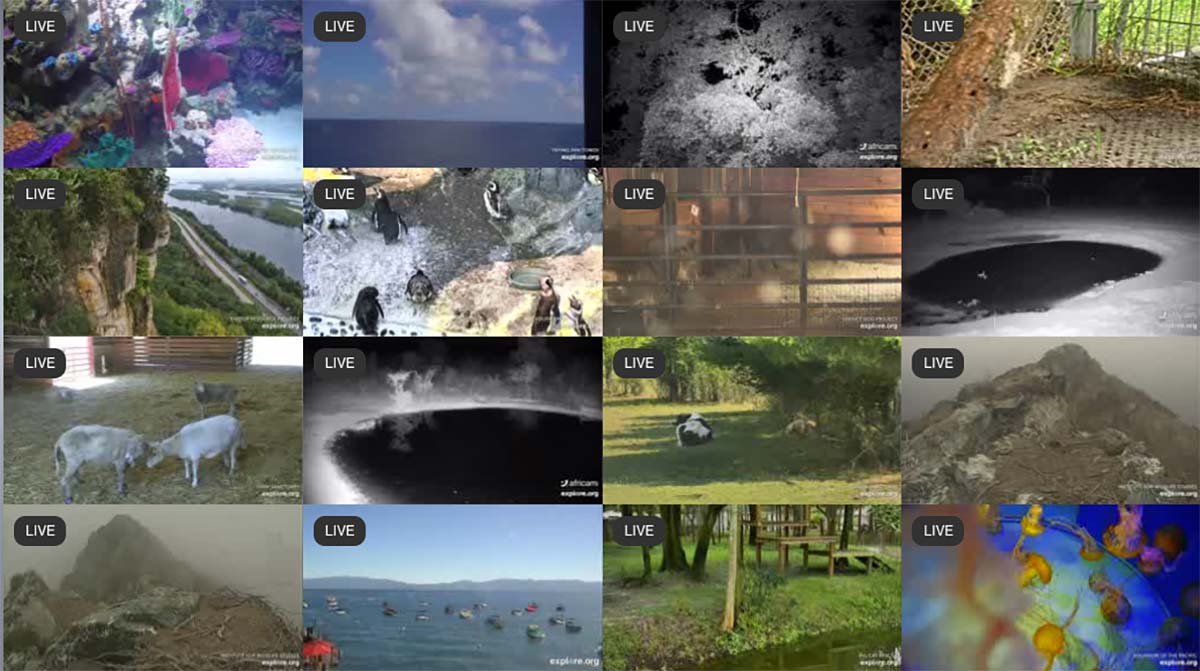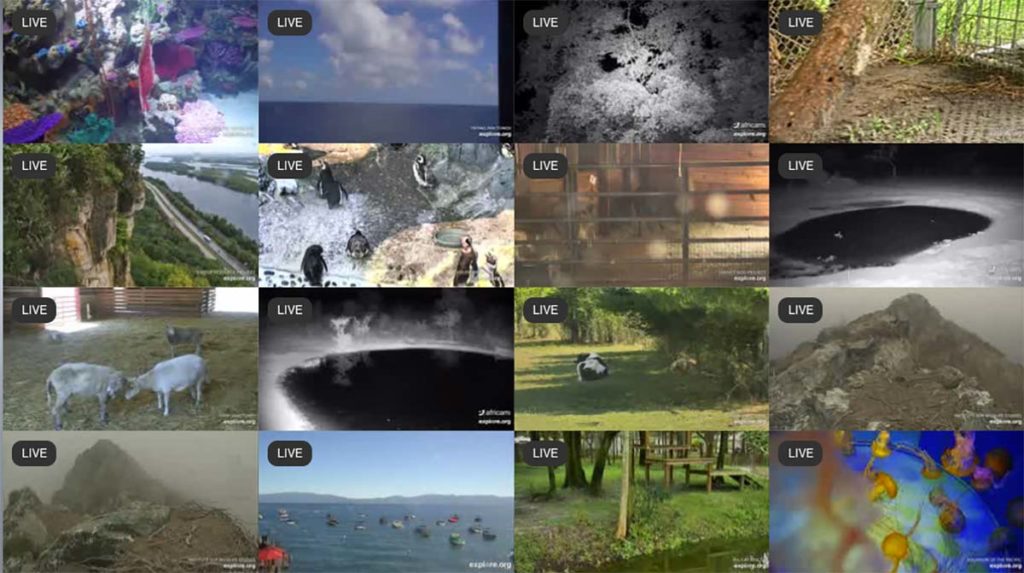 Make Me Genius

– Students in grades K-7 should check out this site! It offers a generous collection of lessons, quizzes, educational, and videos.

ABCYa – ABCYa is a site chalked full of diverse content! It encourages learning through application and games and touches on subjects like art, language, math, science, and writing. It also features typing challenges for students to strengthen their skills.
Math Blaster – For students who are not big fans of math – this math-infused game brings fun to the subject. The site hosts many engaging games for students and gives them ample practice with equations, problems, basic math, and more.
Fuel the Brain – Knowledge is power! This website is great for students and teachers alike. It includes games and interactives, printables and guides in a variety of topics. Topics included are educational gems for standards in elementary education.
Hello Kids Drawing – Ideal for all students, especially those in middle and high school, Hello Kids has well-narrated instructional tutorials on drawing. The site also features coloring pages for younger students and offers the opportunity to increase hand-eye coordination and patience.
Code Academy – Kids with an interest in technology can learn to code for free! Learning web development can create helpful skills necessary for many careers. Students will learn HTML/CSS basics, javascript, and dive into computer programming and computer science with python and SQL.
Switch Zoo – Students who love animals will love Switch Zoo! There, they can build a biome and an online habitat, play learning games, read animal facts, solve puzzles, and listen to music remixed by animals.
Turtle Diary – Grades K-5 can visit Turtle Diary and play games that work with literacy, math, science, and problem-solving. The site also features games to teach students about money and words and best of all, with the multiplayer function, they can play against friends or classmates!
Biology Corner – Biology Corner is a great tool for teachers and students! With worksheets, tutorials, and fact cards, students in grades 6-12 can further study anatomy, cell biology, genetics, ecology, and more.
ChemSpider – ChemSpider is a free chemical structure database owned by the Royal Society of Chemistry with access to over 34 million structures and properties. It also has a wonderful chemical identifier tool and is great for students interested in chemistry!
Mathway – Students taking algebra courses should bookmark Mathway. The site allows you to paste an equation or problem into a chat-style webpage and it breaks down how to solve the problem. Best of all, it has you work along, so you can quickly identify and perform the steps on your own.
Word Hippo – One of the best word tools out there! Word Hippo is a creatively designed thesaurus that helps you find the word you're looking for when you can only think of how to describe it!
Highlights for Kids – Like the popular magazine, Highlights offers kids a variety of activities, jokes, hidden pictures, and brain play games to boost skills and encourage learning.
Khan Academy – Students up to age 7 can benefit from the free Khan Academy program. The program helps students build social-emotional skills while encouraging creativity and getting them interested in early literacy, reading, writing, math, and language.
Mindful Poetry Moments – Help young writers get in the groove with Mindful Poetry Moments! The site shares easy-to-follow prompts to help inspire writers and student poets.
Science Buddies – Explore STEM (science, technology, engineering, and math) topics, view demonstrations and engage with fun hands-on activities. Materials are easy to find, learning is limitless and best of all, activities are easy to fit in as they take an hour or less.
Quizzizz – Students can use Quizzizz to quiz themselves on various topics! This study aid covers topics in mathematics, English, social studies, and more. The site even has a unique feature that counts students success streaks – way to go, avid learner!
Ambient Mixer – While this one is more for fun, what is learning if it's not fun anyway? With Ambient Mixer you can listen to the background ambiance of fictional worlds! Study in the Gryffindor common room, write in the Jedi Temple or read in Belle's library – either way, it's a fun alternative to classical music or the radio!
SplashLearn – This site brings a splash of fun to math! Designed for grades K-5, SplashLearn creates a personalized learning path for each student and provides extra practice and enrichment.
Printable Learning by Inkjets – Find amazing printable resources for students of all ages! Create activity books, complete projects, and find themed worksheets. These printables can be printed right at home and come in an array of topics like world flags, holidays, presidents, and animals.
Scratch – Scratch provides an intuitive platform for students who love all things techie. Kids can learn about programming language and create their own interactive stories, games, and animations.
Lunch Doodles with Mo – Grab your lunch and settle in for live art lessons with Mo Willems! The series includes small work projects inspired by stories, kindness, and how to help the world in small ways. Sessions are live daily or can be played back at any time.
ReadWriteThink – ReadWriteThink provides excellent guides for students in K-12. It is geared toward all things reading and writing and not only promotes comprehension but writing structure and creativity.
Nova – As a top-rated science series, Nova provides rich content for students from scientists, journalists and engineers. They can explore topics through educational videos including those about physics, the body and brain, nature, space, and the ancient world.
Minecraft: Education Edition – Who says your child's favorite video game can't be educational, too? The Minecraft: Education Edition encourages kids to make learning fun and works to strengthen their collaboration skills, problem-solving abilities, and to facilitate creativity.
GoNoodle – GoNoodle is one of the best, kid-friendly sites with silly songs and games that encourage kids to get moving and be active. Perfect for at home or study breaks – it also includes yoga and meditation activities to slow things down to regroup and focus.
Don't forget to bookmark these amazing resources and have a wonderful school year!