Explore art this summer during the camps and classes with The Trout Museum of Art Summer Camps! Introduce your kids to various media and techniques during Modern Art, Passport to the Arts, 20th Century Art and Sculpture. Register for summer art camps today on our website.

Modern Artists: Ages 5-8
June 18-22, 8:30 am – 12:00 pm
Have you ever wondered what kind of art will define our current generation? In this class, you will take a look at some of the artists working today from Banksy to Yayoi Kusama, and then create your own artwork inspired by these contemporary artists.
Passport to the Arts: Ages 8-11
June 25-20, 8:30 am – 12:00 pm
Grab your "passport" and get ready to travel around the world! In this class, you will visit countries throughout Europe, Asia, Africa and the US to learn about what makes their artwork unique. If you attended this class last year, join us again! This round of "Passport to the Arts" will expand your worldview by visiting new countries with new projects!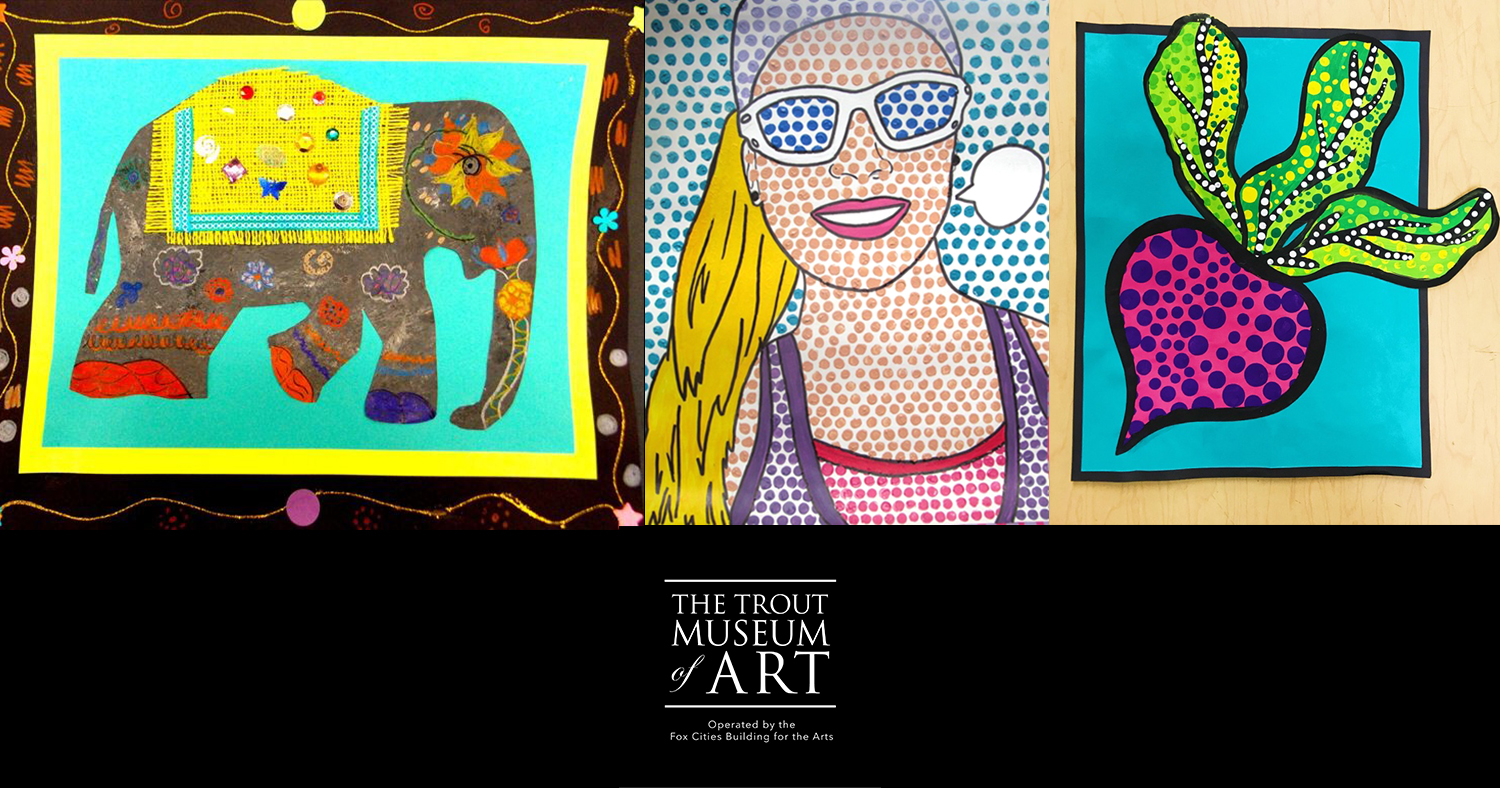 20th Century Art: Ages 8-11
July 9-13, 8:30 am – 12:00 pm
The 20th Century was a time for prosperous change all over the world. This class will travel through time, taking a look at how art rapidly changed throughout the 1900's, and you will create projects inspired by the various trends.
Sculpture: Ages 5-8
July 16-20, 8:30 am – 12:00 pm
From constructions paper creations to papier-mâché masterpieces, this class is all about making 3D sculptures of animals, abstract designs, and even a self-portrait! We will explore different ways to build with clay, cardboard, and so much more!
Register here: www.troutmuseum.org/Education/Upcoming-Classes-Camps
Ages: 5 – adult

For More Information:
111 W. College Ave. Appleton, Wisconsin
www.troutmuseum.org
(920) 733-4089
This sponsored article about The Trout Museum of Art Summer Camps & Classes is part of our 2018 Summer Camp Guide.