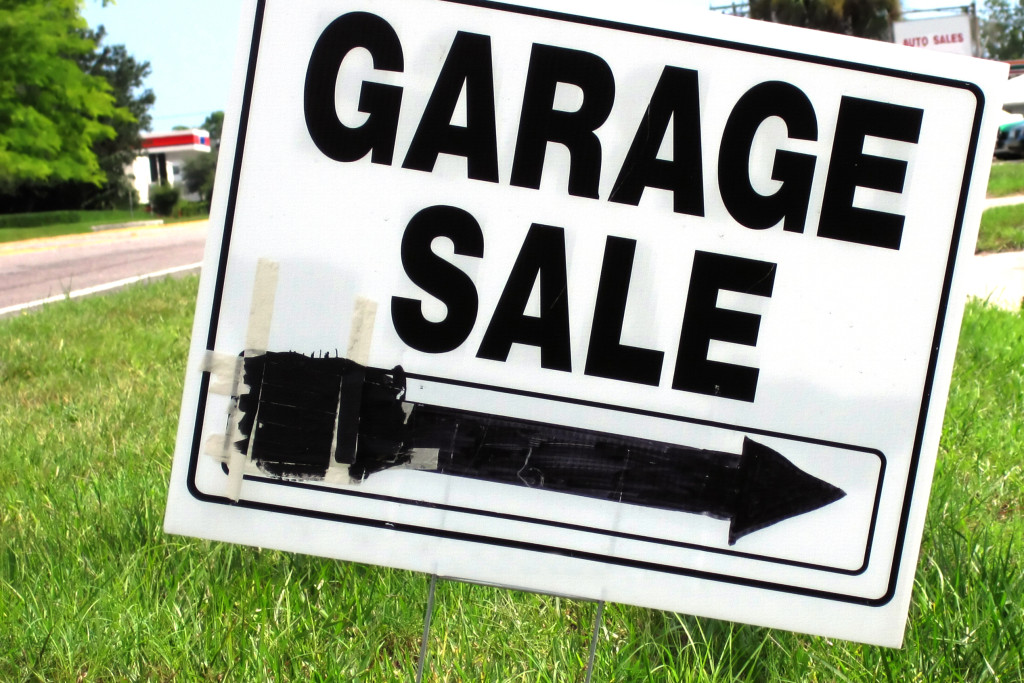 Rummage Sale season has arrived to the Fox Valley area. This page is dedicated to city-wide and area-wide rummages throughout the season, and the top internet sources for finding area rummage sales in the Fox Valley area. If you see your area rummage sale missing or have information that you think should be included on this page, please contact us.
From kid's clothes to toys to household items, rummaging is a great way to save some coins in your pocket and one way to live green. Get your deal on today! Do you like having sales? Here are some tips to help your sale runs smoother.

** Please note event dates updated periodically **
City-Wide Rummage Sales
April
April 21 – 22, 2017
April 22, 2017

Bellevue – Josten Park Neighborhood

April 27-29, 2017
April 28-30, 2017
April 29, 2017

Black Creek
West DePere/Town of Lawrence – Brain Brook Estates Neighborhood
(Intersection of William Grant and Little Rapids, north of Hwy 41 and Freedom exit)
Bellevue – Denmark State Bank Neighborhood
May
May 4-5, 2017
May 5 – 6, 2017
May 6, 2017

Denmark
Casco
Marion
Kaukauna
New London

May 11-13, 2017

Providence Trail Neighborhood – between Ballard & French Roads and JJ & Evergreen
Freedom City Wide
 

May 12 – 13, 2017

Five Oaks Park Neighborhood. Five Oaks is located on the corner of Hwy 114 and Oneida St. in Menasha (211 Dakota Grove, Menasha)
New Holstein
DePere
Hobart – Centennial Centre Neighborhood
Oshkosh – Jackson Heights Neighborhood – Off Jackson St, Near Winnebago Sherrif Station
Freedom – Western Acres Subdivision Neighborhood
Baker Farm Neighborhood
West DePere – Sand Acres Park Neighborhood
Green Bay – Woodside Heights Neighborhood
Ledgeview – Mystery Valley Subdivision
Little Chute

May 13, 2017

Mather Heights Neighborhood
Hortonville
Iola/Scandinavia
Weyauwega
Neenah – Strawberry Fields/Estates Neighborhood
(Town of Clayton – Hwy 10W to Hwy 76S, 3 miles to Rose Moon Way)

May 18  – 20, 2017

Clovis Grove Neighborhood – Menasha

May 19  – 20, 2017

Stockbridge
Apple Creek Estates Neighborhood – off French Road near JJ
Bonduel
Neenah – Pendleton Neighborhood
Castle Oak, Neenah – South Marathon/Fort Drive/Grassy Lane area
Menasha – Meadowview Drive Neighborhood
Neenah – Sundial Lane Neighborhood

May 20, 2017

Clintonville
Green Bay (Astor Park neighborhood)
Green Bay (Oak Grove neighborhood)
Seymour
Sister Bay
Wrightstown
Winneconne

May 26 – 29, 2017
May 26-37, 2017
June
June 1- 3, 2017

Winchester
Green Bay – McAuliffe Park Neighborhood
Gillet
Appleton – Christopher Lane

June 2-3, 2017

Sturgeon Bay
Green Bay – MacArthur Heights Neighborhood
Green Bay – Fritsch Park Neighborhood

June 2-4, 2017

Neenah – Hilltop Drive, Brian Lane, Nuthatch and Wenban

June 3, 2017

Green Bay – Starlite Neighborhood

June 8 – 10, 2017
June 9 – 10, 2017
June 10, 2017
June 15-17, 2017
June 16 – 17, 2016

West DePere – Hemlock Creek Neighborhood-

June 17, 2017


Neenah, Doty Island Sales – 25+ homes
July
July 14 – 15, 2017
July 21 – 23, 2017

two blocks North of St. Thomas Moore neighborhood, 1100 block E Marquette, 1100 E Frances and surrounding neighbors
August
August 9 – 11, 2017
August 11 – 12, 2017
August 19, 2017
September
September 9, 2017
September 15-16, 2017
September 16, 2017
October
top #6 rummage sites and references
You may have guessed it – this site is dedicated to Wisconsin rummage sales. List your  own rummage sale for free, find city-wide rummages, and single listings. They also have a Facebook page with updates daily.
---
#2) Yard Sale Treasure Map.com 
Not a navigation guru? This site searches Craigslist for you and maps your route. You can create a rummage sale itinerary by adding rummages to a route, which can be optimized with a click of a button. Print, save, or share your itinerary.
---
#3) Craigslist – Appleton or Green Bay
Craig
slist is a great place to find rummage sales and big ticket kid items. This is also a great place to advertise when you are ready to off-load all your goods. Find high-end strollers, swingsets, bikes, wagons…the list goes on! Please be careful when acting as a buyer OR seller. Craigslist offers tips on how to avoid uncomfortable exchanges.
---
Looking for area rummages just North of the Fox Valley? Check out Brown County's FB page and "Like" to get the latest updates on area rummages.
---
The Post-Crescent runs a comprehensive Classifieds section for rummage sales online. You can search by item or location with a large map of the area. New sales are posted every Monday night.
---
Yard Sale Search is another fantastic site that pulls listings for area rummages. Search by location to find rummages sales in your area. This site offers a "clip" feature that adds rummage sales to your own personalized list that you can print.