Northeast Wisconsin Family Calendar
Find lots of things to do on our calendar! Events, story times, FREE or inexpensive and in Northeast Wisconsin! Areas include Appleton, Neenah, Menasha, Oshkosh, Little Chute, Kimberly, Kaukauna, Green Bay and beyond.
Submit your events here.
Thanks to Girl Scouts of the Northwestern Great Lakes for sponsoring our calendar this month!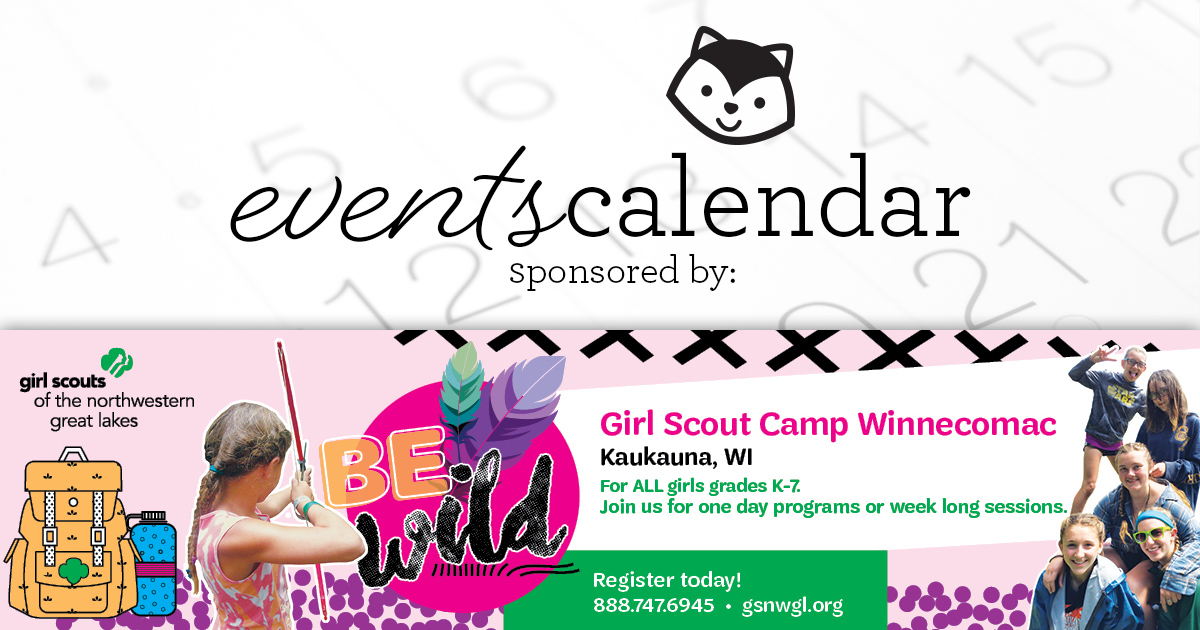 Featured Events
Featured Events are events where the organizer has paid for increased event promotion. If you are interested in promoting your event email calendar@govalleykids.com.
Upcoming Events 
Time
Event
All Day
FREE Indoor Places to Play,
Multiple Locations, More Info
All Day
Kids Eat FREE Locations,
Multiple Locations, More Info
9:30 am - 11:00 am
Wiggles & Giggles,
Oshkosh Community YMCA, Oshkosh WI
10:00 am - 10:30 am
Book Birdies (ages 3-5),
Neenah Public Library, Neenah WI
10:00 am - 10:30 am
Family Story Time,
Elisha D. Smith Public Library, Menasha WI
5:30 pm - 8:30 pm
Monday D&D Teen Table w/Sarah,
Gnome Games Appleton East, Appleton WI
5:30 pm - 6:30 pm
Wiggles & Giggles,
Downtown Oshkosh YMCA, Oshkosh WI
Disclaimer
We do our best at Go Valley Kids to provide accurate, useful information about events and activities. This information (such as times and locations) is gathered from user submissions, press releases, local newspapers, signs around town and word of mouth. We do our best to confirm details before they are posted here. Sometimes details change or we are given inaccurate information. Whenever possible, we link our write-ups to the source in which our information came from and strongly urge you to confirm details before you go. Go Valley Kids is in no way responsible for any problems that occur while participating in activities listed on the site, in the newsletter or on facebook.
Save
Save
Save
Save
Save
Save
Save
Save
Save
Save
Save